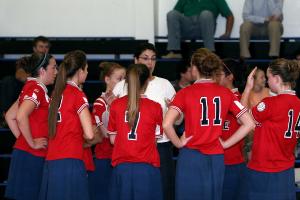 by guest blogger Kim Williams
When my adult children were very young, my husband created a family chant: "We are a team. We are the Williams team!" Imagine repetition, rhythm and young children to get a feel for the ditty. For our children, the chant was something fun to yell. For my husband and me, it served as a reminder that we had little humans with eternal souls who needed our coaching. As parental coaches, our job was to try to develop a team spirit in the home. How can parents develop a team spirit in the family?
Be the Coach. Arguably, other nouns, such as king, boss or manager, can describe the authoritative role of parenting. However, coaching denotes not only authority, but also modeling, guidance, team spirit and a common goal of children becoming well-functioning adults who have a relationship with Jesus. Children are naturally immature and unpracticed in life, and need the coaching of a parent.
Young ones look to parents for guidance and direction on how to play the game called life. This requires intentional discipline. The word discipline means to guide or train. Set boundaries for your children. Help your children know how to handle their emotions. Explain to your children what behaviors are acceptable.
As parents, consider the uniqueness each child brings to your family. Our daughter brought a spirit of excellence into our home. Our son brought humor and kind-heartedness onto our team. Tell your children the strengths you see in them. Then help them know how to channel and guard that strength. Warn them of their weaknesses. Let children know they are valuable just by being a Creation of God with a unique personality and various abilities.
Use the Playbook. Lay out guidelines for your children to follow. Telling children what they can do may also curtail them from doing what they can't do. Anticipate issues your children may face outside the safety of your home and help them know how to respond to these. Be consistent as a parent to respond to unacceptable behaviors without reacting in an emotional tizzy.
Explain Their Position. Give them tasks appropriate for their age. Allow them input in certain decisions or issues.
Practice. Practice. Practice. Encourage your children's ability to reason and deduce. Determine what values you hold as parents and be creative to demonstrate those with one another in your home. Model the behavior you expect of your children. Admit when you make mistakes. Pray for and with your children. Read God's Word together. In the protection of your home and loving arms, allow children to make their own choices. This may also mean helping them to understand that their choices may result in unpleasant consequences
Celebrate. Play. Create adventures. Honor achievements. At times, make a big deal over little things, such as the fresh start of a new month or consistent improvement in an area.
Last of all, realize that your Heavenly Father is there to coach you as well.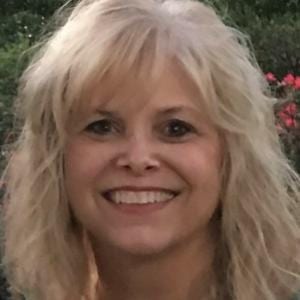 About Kim Williams
A former school teacher, for the past 25-plus Kim has served on staff at her local church as the director of preschool ministries. This role has allowed her to meet hundreds of wonderful volunteers, families and staff. It has also given her the privilege of teaching leadership and ministry to children both nationally and internationally. Yet through those years, she always had the desire to write.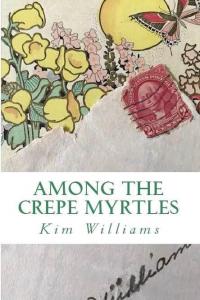 Kim has been a follower of Christ since she was eight years old. The summer between fifth and sixth grades, she met her future husband at camp. They were married in 1981. They are blessed with a wonderful daughter and son, who are both educators and have amazing spouses. Kim is a proud grandmother as well.  She lives in North Metro Atlanta.
Kim's Letter to Layton series is based on true life events.