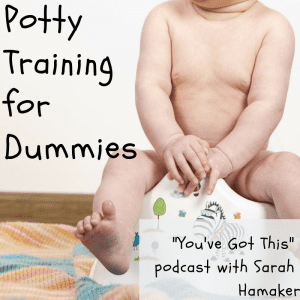 The following is an excerpt from my interview with Traci Turner on my podcast, You've Got This.
Traci has worked with children and families for more than 20 years as a preschool teacher, preschool director and in family social service programs working with at risk teens and young mothers. Her degree is in child care and development. She has been the director of a private preschool for the past 10 years. She is passionate about encouraging parents to lead their families with love. Traci strives to share her Christian values with the families she counsels. Traci has been married to her husband Matt since 1999, and they have one teenage daughter, Reese. They live in rural southeast Texas. Traci is very active in her church where she teaches Bible classes for children.
You work with preschoolers and a lot of that is exhausting, hands-on parenting.
Traci: For those who are stuck in those years, I sometimes ask them, "How's your relationship with your husband, and I get blank stares. But I encourage them that they've got to nurture that relationship.
I realize that being a mom is really hard, but I also kept that in the front of my mind during those physically demanding days when I was wiping bottoms and snotty noses. I didn't want to wake up one day when my kids were older and more self-sufficient and look at this man with whom I was co-parenting and be like who are you?
Traci: You forget how important it is to nurture your husband-wife relationship because when your kids are emancipated, you don't want your spouse to be a stranger or just a roommate. I stress that because it's so important to have a relationship with your husband.
I often tell parents that early bedtime is not for the kids but for the parents.
Traci: When they're older, it's more of a challenge, but it's still important to have that connection and separation between husband and wife only. Marriage is the bedrock of the home.
It's an issue that bedevils parents when their kids are little, and it's such a funny thing that this has become such an area of angst among moms in particular. It's like crazy how anxious, tense, stressed and frustrated we moms have gotten about it. What's up with that?
Traci: It's probably the subject I talk about the most! I answer more questions about potty training than anything as a preschool director and parent coach. I tell people I never dreamed I would discuss the bowel movements of others as much as I do. This is what I think: A lot of times mothers today are so anxious and nervous that they just don't want to mess up or make a mistake. The commonsense that our grandparents and parents had scares them because they don't think that's the right thing to do. So now potty training has become something they're scared to start because they don't want to mess it up. That means they wait until it's too late and then it becomes way harder than it needs to be.
When I talk to parents about this, and reflect back on my own experience, what comes to my mind is that potty training is messy. That is very disturbing to many people.
Traci: Kids are gross and kids are weird and kids are going to misbehave. Therefore, I'm going to expect accidents when potty training to happen. Then when it does, I'm not going to freak out about it. It does make it easier when we go into it with the expectation that accidents are going to happen and you're going to have to clean up some.
But aren't we seduced by these potty training-in-one-day promises? Some children it's going to be a piece of cake, and some kids are going to fight it more. It's like them learning to feed themselves with a spoon—they get food everywhere but in their mouth.
Traci: I've never seen a class on feeding, but I see classes all the time on how to potty train your kids. I think that we've been given some terrible advice by our doctors and authors over potty training. Number one, we don't know where to start, and number two, we're anxious about the whole thing.
What are your top potty training tips?
Traci: Parents are starting way to late, so they're missing their window of opportunity to potty train. That window is truly 18 months to 2 years. We're not even starting until age 3 and that's the main problem that I see today with toilet training.
Number one, start early, but that goes against what they hear from other experts and their pediatrician. The ones who do start earlier are potty trained much easier and don't have the issues that others have.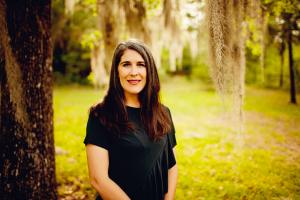 Number two, don't expect a miracle. Don't expect overnight change. You might have a kid who gets it quickly, but accidents are inevitable. Be patient! You don't want this to be stressful because if you're anxious and stressed out, your child will be anxious and stressed out. You want to be cool and calm and collected.
To hear more great advice and stories from Traci, listen to "Potty Training for Dummies" on the "You've Got This" podcast.