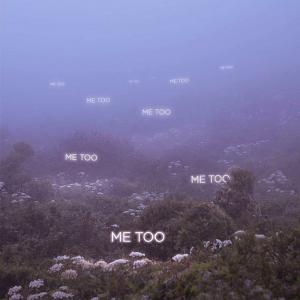 Sexual misconduct isn't limited to the entertainment or news businesses. All of that messy, improper behavior can happen in a spiritual guidance relationship. And when it does, it causes great harm to the person seeking guidance. It can leave them with a seriously damaged view of God, religion and spirituality.
#ChurchToo
As the #MeToo campaign gathered steam this month, a lot of voices came forward in a similar #ChurchToo campaign, sharing stories of how they had been abused by people they saw as their spiritual leaders, mentors or guides. Of course, those of us paying attention over the last several decades knew church could be a dangerous place for sexual abuse, especially of children. What we perhaps didn't pay as much attention to—but should have—is the sexual harassment, innuendo and just plain unwanted sexual attention that people sometimes experience in a faith community.
Spiritual Direction, Too
Sadly, I have heard stories of women who were seduced and exploited by their spiritual directors. And the confidential nature of the relationship can hold some victims back from reporting the abuse. (Even though there is no expectation of confidentiality on the part of the directee. It is only the director or guide who is required to keep material shared by the directee confidential.)
The atmosphere for spiritual direction should be as safe and inviting as possible. There should never be any sexual or romantic aspect to the spiritual direction relationship.
No flirting
No sexually suggestive overtures
No intimate touch (be especially careful about hugs, and never any kissing)
No initiation by the director of conversation about sexuality (the directee may talk about whatever they choose, including issues of sexuality)
No wielding of the director's power in any way over the directee.
What to do About It
Here's the tricky part. Unless your spiritual director or guide is ordained or working for a religious congregation, denomination or retreat center, it is difficult to know who to initially alert about this improper behavior. There is no professional organization or overseeing body
just for spiritual guides
.
If you feel your spiritual director or religious leader has behaved improperly toward you:
Confront them, address it and end the relationship.
Let them know you will not be silent about the treatment.
If they are ordained or work for an organization that has oversight, report the behavior to their overseers immediately.
Check into any legal recourse you may have.
The relationship between a spiritual director and directee must be safe for any kind of spiritual work to be done. It is heartbreaking to hear the stories of people abused by religious and spiritual leaders. Perhaps the #MeToo and #ChurchToo awareness campaigns will encourage victims to speak out against predators who use religion as a cover for sexual abuse.
---
Want to try spiritual direction? I have openings in my schedule for new directees—regardless of where you live. I can work by phone, Skype or if you live in the Phoenix metro area we can meet in person. Contact me at teresa@teresablythe.net  or visit www.teresablythe.net.  Also visit my website for the Phoenix Center for Spiritual Direction.
Photo by incurable_hippie on Foter.com / CC BY-NC