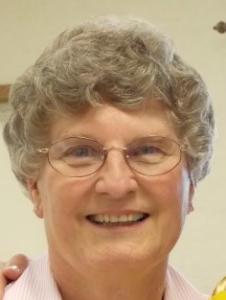 From time to time, I will have guests post here on the subject of "what spiritual direction means to me." Today's post is from Sr. Janet Ackerman, OP of Henderson, NV. Ackerman is a Racine Dominican who serves as retreat facilitator and spiritual director. 
Spiritual Direction over the years has been my lifeline, my help for character-building, my growth-producer and my path to the Divine.  In the process of spiritual direction, I have come to know that I don't walk alone.
Being an extrovert, there is a need to process in my outer world with someone objective and non-judgmental.  I hear my inner messages in a whole new light when they are voiced.
Seeking out a good listener is not only important, it is essential for me.  Spiritual direction has been a tremendous help with discernment in listening to my body, mind, and spirit. My spiritual director reflects back to me what I have said and that is helpful so I can draw forth from myself what response or action I need to take. Sometimes it is just a sense of encouragement or clarification that comes in sharing my path. That kind of integration leads to wholeness and holiness for me.
One of the greatest benefits of spiritual direction has been keeping me focused, mindful and aware of living in the present moment. Trust has become a gift—to stand vulnerable with God and share that with another individual. It has helped me be more consciously aware of what is happening in my daily life and its connections to my prayer life.
In the low times in my life, just the thought that I would soon be able to talk to my spiritual director about any issue, gave me a sense of hope and courage to meet the challenges of the next day.
When I experience joy and feel very blessed and grateful, I know there is someone to share that with, too.  Almost any topic is food for spiritual direction, because what is important to me is important to God.
Over the years, especially in the beginning, it was a source of growth in self-esteem, knowing that I was accepted without judgment for anything I shared. This helped me look at my image of God to see how it changed and perhaps why.  God has gifted me with the spiritual director I needed at each given time in my adult life, and for that I am thankful.
Sister Janet has worked as a teacher, parish, pastoral care coordinator, hospice spiritual counselor, co-pastoral administrator of Hispanic mission, shelter worker for abused women and children. She has a BA in Education with an emphasis in theology and a Certificate of Specialization in Aging from the Nevada School of Medicine.  She is a 2017 graduate of the Hesychia School of Spiritual Direction. As a member of the Racine Dominicans, she is Committed to Truth, Compelled to Justice.