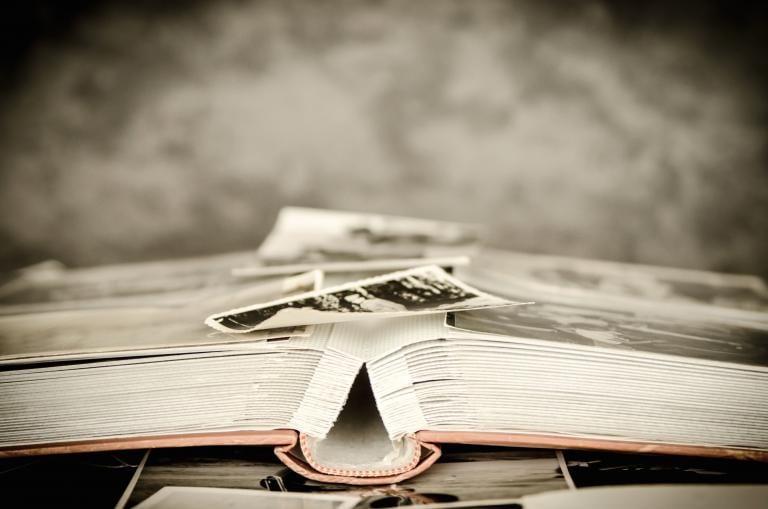 In this remembrance prayer, we look at the crucial choices we've made in the past and reflect on them to gain some perspective. It helps us see how our story fits into the bigger picture, where we've seen God in our lives, and how perhaps God is communicating with us to show us our purpose. Further, this exercise helps us determine the steps and choices we need to take to move toward that purpose.
Paying attention to a memory can become for us a deep and meaningful prayer. As we relive an experience, we discover new aspects of it, of ourselves and of God. Any one memory could have many gifts for us in our lifetime.
So, relax and open yourself to re-experiencing a time in your life — it could be an especially joyful time or it could be a difficult, challenging time, but this time invite the Presence of the Holy to sit with you.
Intention: To experience God's love through remembrance of a life event.
The Remembrance Exercise
Find a quiet, comfortable place to spend about 45 minutes in silence. You may want to have a journal close by. Open with a simple prayer, asking God to be present in this time.
Turn your attention to something in your life — a past event, an experience, a memory — that has been on your mind. It could be something that has been nagging at you, or something that was so wonderful you want to spend time reliving it. Give yourself at least 10 minutes to select your memory for reflection.
Focus intently on this memory. In your mind's eye, relive the experience. Allow all your senses — touch, taste, smell, sight and hearing — to experience the memory. Be aware of how God was present with you in the experience and also now in the remembering. Allow this memory to deepen and expand so that it becomes for you a window to God. Spend at least 10 minutes in this remembering phase.
Now shift your attention to the remembering prayer. Where was your soul or spirit most animated? Where did you experience either the most attraction for God or inner disturbance? Explore with God the feeling that seemed most active. Stay with that feeling for at least 10 minutes.
At this time, move into a conversation with God about what you experienced in the last two movements of this exercise. You may want to write your conversation down or stay in your imagination. You may also want to imagine one or more figures of the Trinity sitting with you in a circle holding a "colloquy" or roundtable discussion. Feel free to invite other divine or biblical figures in on the conversation as well. This is your colloquy and you may invite whomever you desire for conversation. Pose a question to the figures or simply sit and listen to what they have to offer. You may also sit in silence with them. Spend at least 15 minutes in this colloquy.
End by thanking the colloquy partners and by saying a prayer of thanksgiving to God for the experience, the memory and the gifts that came from the imaginative reflection.
Tips
Some people are more imaginative than others. If imagining yourself at a table or circle with divine figures makes you uncomfortable, simply hold a prayerful dialogue with God or Jesus. You don't have to get fancy with this exercise.
On the other hand, some people discover they are drawn closer to God when they allow their imagination to run free. If you are like that, you might want to invite a favorite biblical character, angelic figure or saint into the last step of the exercise.
Remember that your mind's visual image of God, Jesus or other figures only serves as a window to the mystery of God. You may experience God's touch and presence, but you are not in any way "conjuring" up any divine figure in remembrance. God is already present and active in your prayer long before you visualize God.
---
Looking for More?
If you like this prayer and are looking for even more ways to pray, you might enjoy my book, "50 Ways to Pray," from Abingdon Press. You'll find this prayer and 49 others to experiment with.
Want to try spiritual direction? I have openings in my schedule for new directees — regardless of where you live. I can work by phone, Skype or if you live in the Phoenix metro area we can meet in person. Contact me at teresa@teresablythe.net or visit www.teresablythe.net.
Thank you for following this blog!