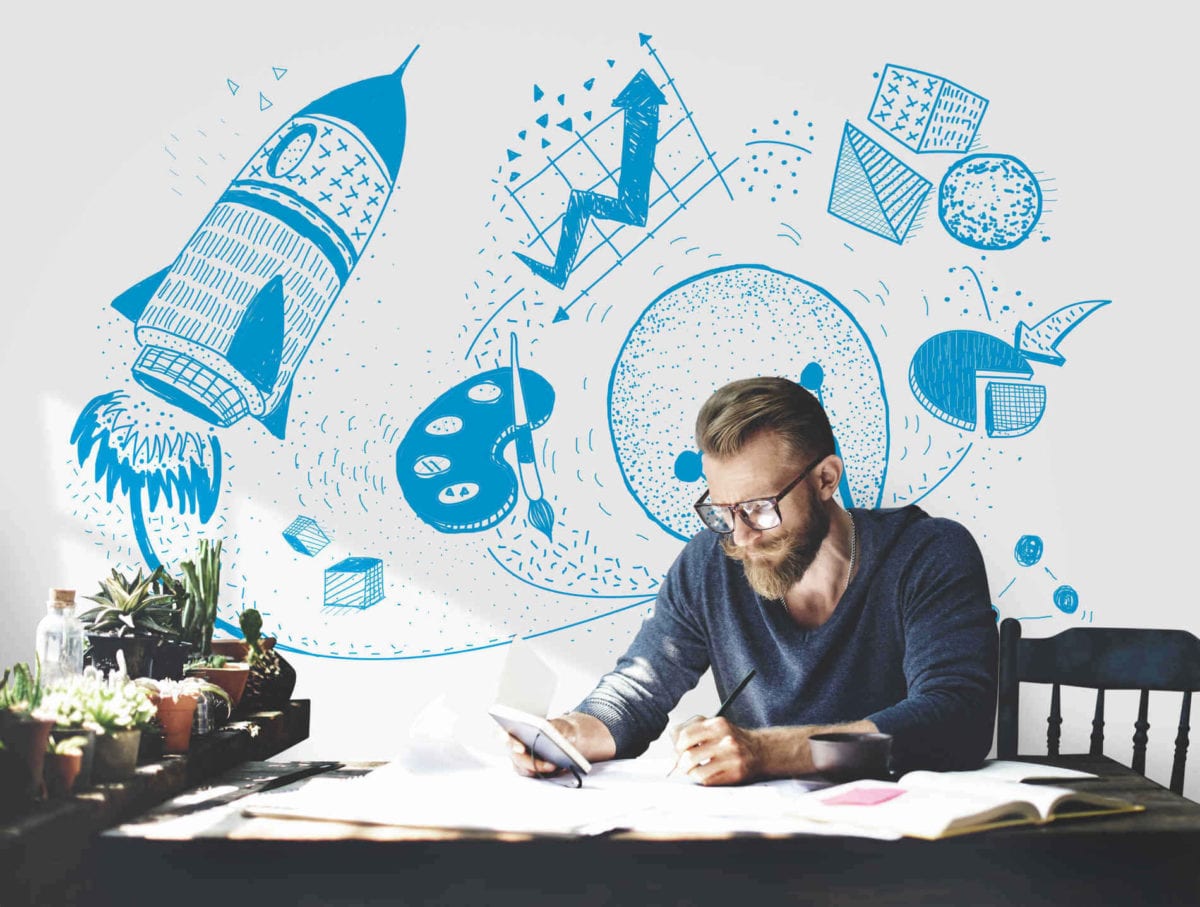 Sports psychologists use visualization. So do shamans and spiritual directors. Visualization is a powerful tool for releasing minor fears and negative self-talk. Here are a few suggestions from experts in imagination:
Lock It Away: In "Bird by Bird," writer Anne Lamott shares a technique for silencing negative self-talk. Each nagging voice is visualized as a mouse that she picks up and puts in an imaginary jar. The mice lose power as their voices are silenced in the lidded jar.
Walk Through It: "Deep Writing" author and creativity coach Eric Maisel instructs us to "walk through the bedlam," viewing our negative thoughts as people in an asylum. Visualize a space where your mind is clear. To get there, you must walk past the bedlam and endure all the crazy tirades shouted at you. Once in your serene place, keep the negativity locked away.
Hand It Over: Use a traditional and simple body prayer to put your worry, concern or spiritual block in your fist and give it over to your Higher Power. After releasing each concern, express gratitude for the freedom.
Paint or Draw It: Turn your concern into an image, as described in "Visual Journaling," by Barbara Ganim and Susan Fox. Don't focus on how well you can draw or paint. Just let the spirit move you and allow your art to be your guide.
Become the Outcome: Visualize and embody the outcome you desire with David's Prayer, a Native American practice described in Gregg Braden's "Isaiah Effect." David doesn't just pray for rain; he "prays rain." Beginning with gratitude for all the gifts of the past, present and future, David enters a sacred circle and feels, tastes, smells, touches and sees rain. Braden explains that this kind of "whole body intention" catalyzes energy in the universe, making rain — or whatever you need — more likely.
Whichever form of visualization works best for you, I hope you get a chance to use this tool soon!
---
Want to learn more about spiritual direction? I have a book Spiritual Direction 101: The Basics of Spiritual Guidance by Apocryphile Press that addresses many aspects of this practice. It's available on Amazon.
Also, you may reach me at teresa@teresablythe.net or via my website www.teresablythe.net.