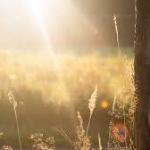 I encourage us to keep our hearts open and our visions strong and positive – committing even more to being conscious and living intentionally with love, thus changing the world. I continue to believe that we are shifting the consciousness in positive ways, that there is more love, kindness and good in the world now.
I admire those countries that are putting love and compassion ahead of fear by continuing to allow fleeing and desperate refugees into their country. And I also understand those who are in fear about that. We've all contracted in fear at some time in our lives. Whenever there is change, chaos and discomfort are usually the first to arise. Most people dislike and even fear change. But by remaining steadfast in our commitment to improving life for all (isn't that what we've been asking for?) I believe everything that is happening is leading us to a more global community, compassionate world, and evolved consciousness. We're discovering we really are all in this together and together we have the ability to create a better world – one where we respect one another's beliefs and experiences. I hope we can stand committed to love and light – especially when we are challenged by fear.
Let's focus on love and peace and not allow ourselves to move into fear. That will only create more things to fear. Let's continue to focus on living in peace and harmony. Let's keep a resonance with higher levels of awareness.
Pamala Oslie is an author, consultant, radio show host, professional psychic intuitive, and aura expert. Pamala has appeared on ABC, CBS, NBC, CNN, FOX, The Dr. Oz Show, The View, The Ricki Lake Show, Coast to Coast with George Noory, Hallmark's Better TV, Gaiam TV with Lisa Garr, and many other television and radio shows. She has also been featured in many national magazines.
Pam is the Founder of AuraColors a site designed to help you create love, joy and fulfillment in EVERY area of your life. She also developed LoveColors, this site is designed to help you find love and friendships by matching you with people who have compatible aura colors.