"Cover her face; mine eyes dazzle. She died young." 
― John Webster, The Duchess of Malfi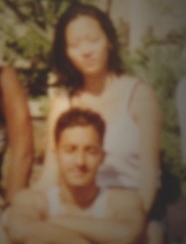 The facts of Adnan's case will unravel over the next few months with the new show from This American Life called "Serial". In the first episode you'll hear the background of the case and how I tracked down an alibi witness that was with Adnan during the time of the murder. A witness his lawyer never contacted. A witness who was never brought to his trial. A witness we found only after he was convicted.
On January 13, 1999 two young lives ended in Woodlawn, Maryland. Hae Min Lee, a smart, beautiful, popular senior at Woodlawn High drove away from school never to be seen again until her body was found in a shallow grave about a month later. Not long after, her ex-boyfriend Adnan Syed was charged with her murder. Adnan was also a senior at Woodlawn High, and as popular, handsome, and smart as his girlfriend. He was also my little brother's best friend and his family was part of the tight-knit local Muslim community. The day Hae Min disappeared, Adnan's life ended too.
For 15 years I've believed Adnan as he's held on to his innocence. It has been a drawn out trauma for those of us who know and love Adnan. I've run around with his case files for years, sometimes in the trunk of my car, sometimes storing them at my mothers, sometimes at Adnan's parents. I held on to them through a bad marriage, divorce, single parenthood, remarriage, moving, and moving, and moving. I read them, forgot them, revisited them, forgot things again. Over 5 years, then 10, then 15 many details faded, but a few remained rock solid. Parts of his trial, the visits to him, the appeals, the people involved in the case – it was snips of a movie. Watching him grow from a skinny teenager with sparse facial hair to a big, broad man in prison was like a movie. But it wasn't a movie. It was his life.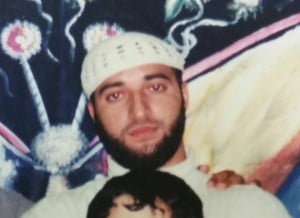 In prison Adnan became a haafiz Quran with tafsir. He maintained the geniality, gentle nature, and good humor he always had as a kid. He still loved a good joke, never expressed despair, always hopeful that he would be proven innocent. His eyes were always on next appeal, thinking that would be it. That would be his redemption. And so we were patient, waiting, praying, crying, through appeal after appeal but lost hope last year when the final post-conviction appeal was denied.  As we awaited the ruling on that appeal, I did what I had not done all this time. I reached out to media.
One night a little over a year ago I found myself watching the startling documentary "West of Memphis", the third film made about the infamous convictions of three young men in the brutal killings of three little boys. I recalled the earlier documentaries, which left me with no doubt of their guilt. But this film turned the entire story on it's head and by the time it was over I had no doubt of their innocence. I realized how powerful media, journalists, filmmakers and advocates are in these cases. All these years the justice system hadn't delivered on it's promise. So it was time to try something else.
I turned off the movie, Googled stories from 1999 about the case and came across a name. Sarah Koenig, reporter who had covered stories related to Adnan's former attorney, was now a producer at This American Life. I thought "well it's worth a shot" and sent her an email.
The shot paid off. Within a few days we had plans to talk and meet, and after meeting and seeing the documents I had, hearing the story, she was intrigued.  For the past year Sarah and her team have tracked down all the players in this case, examined very document, found things we never knew, got gasp-inducing interviews, and bore as deep as one could get into the details that both make and break the case.
I've carried the burden of not being able to do anything for Adnan in a permanent corner of my heart for years. It's a place of deep grief and I can rarely talk about him or the case without crying. The pain of it has not dulled over 15 years and it remains precisely because I've felt like a failure. It remains with every letter, with every time we saw him in prison garb and shackles, with every time I saw his parents or little brother.  It remains because the community in which he was raised forgot him. I hold a deep resentment towards the community for it. Other than my own siblings and parents, everyone abandoned him.
And so I'm grateful to This American Life and Sarah Koenig, strangers, for investing time, effort, money into digging for the truth. I don't know if they think he's innocent or not, but at least they care enough to try and find out.  Adnan's story and the story of this case have been turned into a 12-part podcast in a brand new show called "Serial". The first two episodes can be found here: www.serialpodcast.org.
Every so often I'll be blogging the show, adding my thoughts and analysis. I hope you follow the show, hear the evidence, and pray with me that after all these years Adnan gets justice. I know he is innocent.