About the blogger: Rabia Chaudry is a wife, mother, attorney, President of the Safe Nation Collaborative, National Security Fellow at the New America Foundation, and Fellow of the Truman National Security Project.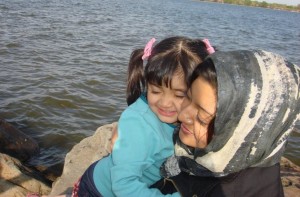 She writes and speaks frequently on faith, national security, countering violent extremism, peace building, women's issues, and family. She is owned by the cutest cat in the world, Mr. Beans, and can cook a five course meal in under ninety minutes.
When she grows up she wants to be a renowned author of a multitude of books, a fearless traveler, and the mother of the first female American Muslim President of the United States.  She's pretty sure it's all going to happen.
Follow Rabia on Twitter @rabiasquared.  If you do, be nice.