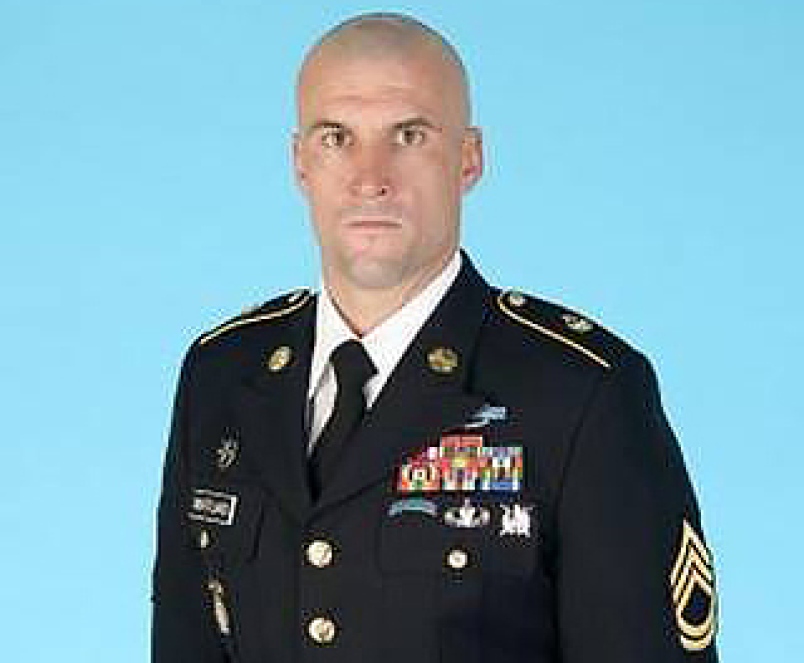 Today is a day to celebrate because the bureaucracy within the U.S. Military has finally done the right thing!  They just announced they are reinstating Sergeant First Class Charles Martland, a Bronze Star Green Beret war hero who was scheduled to be kicked out of the Army for defending a young Afghan boy from sexual abuse.
It is sad that SFC Martland had to go through all that he has just for standing up for what is right, but at least he is finally exonerated.
The U.S. Army has reversed a decision to discharge a Green Beret for kicking and body slamming an Afghan police commander accused of sexually assaulting a boy.

The Army said in a statement Thursday night that Sgt. 1st Class Charles Martland's status has changed, which allows him to continue Army service. The statement did not provide further details…

Martland and former Capt. Daniel Quinn were disciplined by the Army after they beat a powerful local police official who they concluded had been raping a small boy in northern Afghanistan in 2011. They say they had been encouraged by higher-ups that there was nothing to do about such horrific acts, that these were Afghan problems for the Afghan authorities to work out.

But the Afghan authorities wouldn't do anything about it, the two soldiers say.
As
I previously wrote
, this sexual abuse was part of a bigger problem of a centuries-long practice called "bacha bazi," or "boy play." But these war heroes in uniform stood up for what was right and acted when the predator laughed in their faces, admitting to everything.
According to a

statement by Martland last year that was obtained by CNN

, he and Quinn were told by a young Afghan boy and his mother, through an Afghan interpreter, that the boy had been tied to a post at the home of Afghan Local Police commander Abdul Rahman and raped repeatedly for up to two weeks. When his mother tried to stop the attacks, they said, Rahman's brother beat her.

"After the child rapist laughed it off and referenced that it was only a boy, Captain Quinn picked him up and threw him," Martland wrote. Martland then proceeded to "body slam him multiple times," kick him in the rib cage, and put his foot on his neck. "I continued to body slam him and throw him for fifty meters until he was outside the camp," Martland wrote. "He was never knocked out, and he ran away from our camp." The incident lasted no more than five minutes, according to Martland.

Both have said that they took the action they took because otherwise nothing would be done by the Army or local authorities.
After hundreds of thousands of Americans spoke out, tens of thousands wrote letters to U.S. military officials, and select members of Congress continued to advocate for SFC Martland, he is now freed to return to active duty and continue sacrificing everything for this great nation.
God Bless Sergeant Martland and every man and woman in uniform who fights for freedom and what is right around the world.