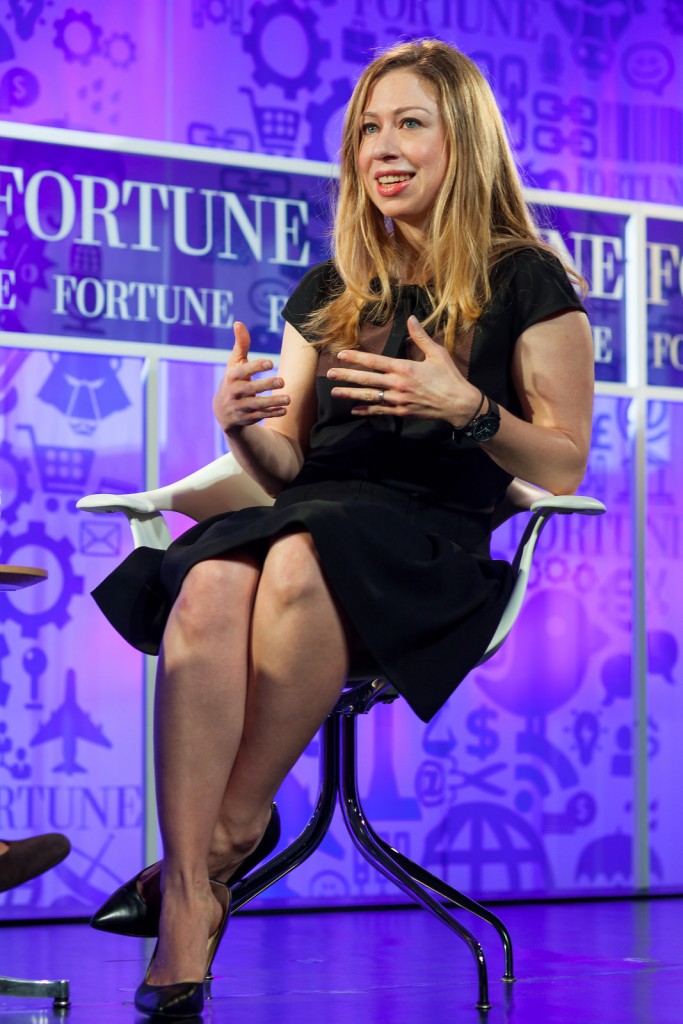 It must be nice never hearing the word "no" and having everything handed to you on a silver platter simply because of your name. I can't relate to that, but Chelsea Clinton can. Which makes her need to give other women advice on success so pandering. Of course, she comes by it honestly. (Hey, Hillary!)
Speaking to women's leadership training program Levo, Chelsea told women to be bold and ask for that raise or take time off when you need it. Again, with a name like Clinton attached to your entire life, those actions always lead to a positive result. Who could turn down the child of a former president, a former secretary of state, and two-time presidential candidate? That must've been why she was able to land a $120,000 a year job right out of college. That always happens!
But young women need to be guided, and privileged Chelsea is just the woman to do it even though she has never had to struggle in her life.
"We know that we need to do more to ensure that women are equally valuing ourselves," Chelsea said in the interview. "And we need to change the social norms and cultures within employers so that women are equally valued."
Did I mention Chelsea's second job ever at NBC, where they "valued" her at $600,000 per year? See, girls, ask for that raise and you'll get it! Who can live properly on a meager $120,000 salary?!
HeatStreet has more:
After that, Clinton retired, and now serves in two highly paid board of directors positions, at Expedia and its parent companty InteraActive Corporation (IAC). Expedia pays $40K per year, but gives her $250K yearly in stock options. Her IAC position comes with a $300K annual retainer.

Both of those positions are handouts from Clinton donor Barry Diller, the CEO of IAC. Chelsea and her husband Marc Mezvinsky vacation with Diller and his fashion designer wife, Diane von Furstenberg, in Italy.
Here's some real advice to young millennial women: Ignore what Chelsea Clinton says.
Click CONTINUE to see the interview: