---
If you've been watching the world of golf spin in your newsfeed, you know it's being rocked off its axis.
The gist of what's happening is that the PGA (Professional Golfers Association) has been the primary supporter of the sport for decades, but now there's an alternative tour for professional golfers called the LIV. This tour is backed by Saudi Arabia, and it's throwing money at pro-golfers to buy their endorsement.
Lots of players are taking the money . . .
"Phil Mickelson reportedly inked a deal worth $200 million to spurn his PGA Tour commitment . . ."

"Former world No. 1 golfer Dustin Johnson . . . another LIV Golf defector . . . earned $74,276,710 on the course in his career. LIV Golf signed Johnson to a four-year contract worth a reported $125 million."
Tiger Woods shanked his opportunity for—are you ready for this? —nearly 1 billion dollars to play for LIV. As he explains in this article, he did so on principle. Evidently, there were things about the game of golf that mattered more to him than money. That and, well . . . Saudi Arabia's reputation on human rights.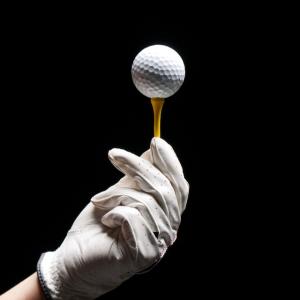 You see, when it comes to human rights abuses, Saudi Arabia is notoriously wicked.
Here's 10 reasons offered by Amnesty International related to Saudi Arabia's human rights violations.
Unscrupulous principles
"The LIV Golf tour venture has been slammed as a  sportswashing operation aimed at boosting the reputation of Saudi Arabia amid human rights violations and the 2018 slaying and dismemberment of Washington Post columnist Jamal Khashoggi."
The perception in the world of pro-golf is that some golfers have sold their souls to the devil. I.e., they are willing to turn a blind eye to the Saudi's human rights abuses if they get paid enough to look the other way.
Just to be clear, the turmoil involving the PGA and LIV is complex, as are the reasons why some golfers are staying loyal to the PGA while other golfers are joining LIV. Woods may not need another billion dollars, but Johnson might need an infusion of cash. To complicate matters, some golfers may be ignorant of what's happening in Saudi Arabia, so they may not view the opportunity to join LIV as an affront to their ethical values. So, I'm not here to point fingers.
The point I'm making is that pro-golfers are being challenged to reflect on their moral principles and to use them as a guide to do the right thing. It's a situation we all face from time to time—except no one is inviting us to scrap our morals by waving a six-figure carrot in our face.
(BTW, I'm not suggesting this is precisely what Saudi Arabia is doing. It may be that it is simply trying to engage with its global neighbors.)
So, what's driving the turmoil in Golf? Unscrupulous principles. What's left for us to decide is whether this is more the fault of the players than the PGA, LIV or the Saudi Government.