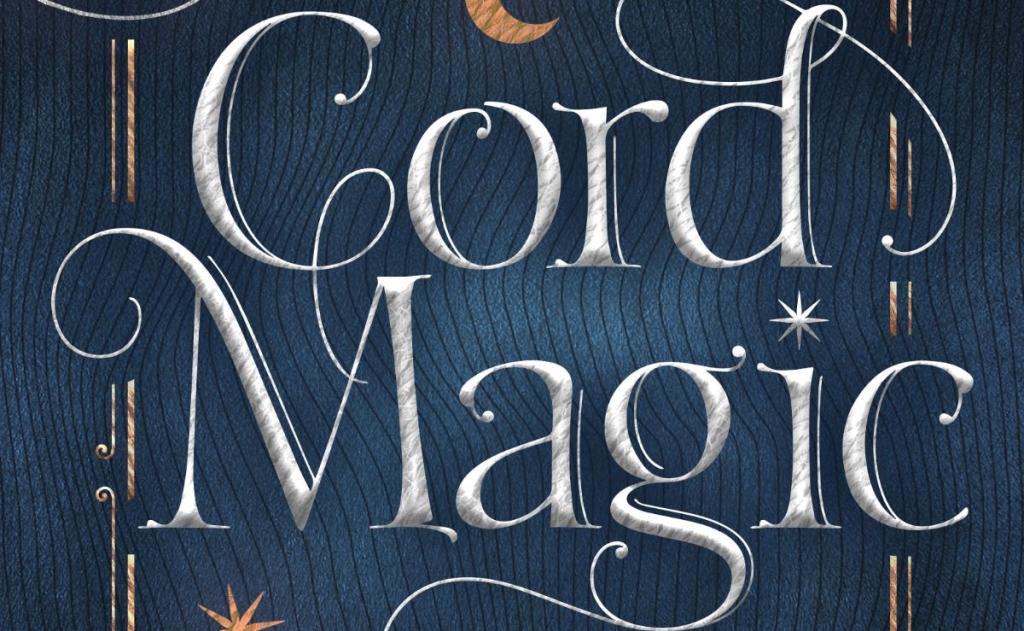 Connections are like threads tying us together. The pandemic went on for so long I dropped out of the web of community altogether. Now I'm figuring out how much of the web I want to pick up again. I'm doing cord magic to help me figure that out.
Just before the pandemic hit I went to PantheaCon. I walked across the hotel lobby greeting friends and familiar faces. It was a big convention and was planned to be the last so a lot of people showed up to touch base. I didn't know at the time that many of the hugs I traded would be the last ones for a while.
My first response to the shutdown was to create new ways to keep those connections going. I formed the Kemetic Working Group with a handful of friends. It was one of those pandemic things, we'd always wanted to explore Kemetic magic in greater depth, and since the temple-based groups shut down and our workload got lighter we had a chance to do it. At first we met in the park, then when winter set in we retreated to Zoom.
I kept up my teaching life virtually. I attended a lot of video conferences. I posted videos to my author web page about sitting meditation and healing. I connected with local and far-flung friends through Zoom.
A year into the pandemic those long distance connections started to fray. There's a lot more effort in making a video than giving a talk. After that first burst of effort I found myself cutting back on the filming and conferences. Then my caregiving burden got really intense and my personal time vanished. I skipped one group meeting, then two. One day I met with a friend in need on Zoom and that turned out to be literally the one hour I had to myself that day. I realized I had to quit doing that. For a while I cut back my interactions to just my two partners and my sister, the caregiving team and quarantine pod.
Fortunately the caregiving burden let up again. After my local friends were all fully vaccinated I organized a get together at a state park near my house and we hugged each other so long it hurt. We sat among the trees, walked along paths lined with blooming rhododendrons, enjoyed vistas of blue water, breathed deeply in the sweet spring air. I felt like I could finally exhale some of the tension of the year. When we parted we re-instituted that Pagan gathering staple, the goodbye hug line. It used to be awkward. Now it feels like a blessing.
Now I'm rebuilding my teaching connections to talk about my new book, Cord Magic, Tapping Into the Power of String, Yarn, Twists and Knots. I'm excited! This is one of the pieces that I've wanted to write for a long time and I'm thrilled that it's finally moving out into the world.
It's going to take some time. In the last year the Pagan world online has shifted. The pandemic inspired a reckoning as we asked ourselves what is worth spending time on. I lost track of the Patheos Pagan community, and now that I've stuck my head up again, I find that it's shifted substantially. I want to stay connected and I also have to figure out what I can actually commit to do. How do I nurture these bonds on a limited time budget?
I need to make connections in the physical world again too. Cord magic lends itself to in-person workshops. When Pagan conferences start up again I'll be twisting yarn in a roomful of people. It's a little early for me to do that yet, I'm still getting used to walking into a grocery store.
Connections are like threads tying us together. As I meditated on this I realized that I could make a cord to help me navigate the post-pandemic emergence. I want to reweave myself into the circles of connection: close friends, local community, people around the world interested in my work, and maintain those connections at a level that I can sustain.
In case you're navigating those reconnections too, here's the charm I made for that.
Magical Community Connections Cord
Intent: I make the connections that I need in a way that I can sustain.
Number of threads: Nine for magic
Direction of twist: Outward.
Colors
Light orange – communication
Dark yellow – inspiration
Light green – new growth
Dark blue – dependability
Dark purple – success
Amber – confidence
Turquoise – wisdom
Periwinkle – serenity
Brown – support
If you haven't done it before, here's a video showing how to twist a cord.

How To Support My Work