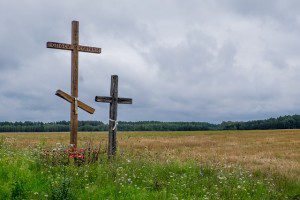 I hate the days I have to share horrible news.
Scrolling through the newsfeed, as I do several times a day, I came across the news about Kayden Culp, a ten-year-old special needs child from Texas who is currently on life support after a gang of bullies his age lured him into an abandoned shack and set him on fire.
I'm nearly shaking with rage and horror, but I'm not surprised.
About nine years ago now, I worked for a short stint at a summer school, and witnessed a gang of neurotypical children bullying a child on the autism spectrum. The autistic child didn't really understand what was happening; he liked to play that he was a military general, and he thought he'd found people who would play the role of his enemies. I was the one who found the hand-drawn blueprint in a student's desk– the bullies were planning to throw a brick at him and tie a noose around his neck.
The school did nothing except to confiscate the drawings and order the bullies not to talk about them ever again. Parents weren't even notified. My superiors were afraid of getting sued.
I don't know what makes children (and adults) attack other children. I know there are all different factors, but I couldn't tell you exactly what flips the switch and makes a person evil. I don't know what makes bullies so drawn to children on the autism spectrum. But I know it happens. And I know that sometimes,  adults don't intervene when they should, because they're afraid or because they don't take it seriously. And the most innocent and vulnerable people are abused or killed.
And now it's happened again Kayden Culp may be dying. I pray to God he somehow pulls through. And the assailant has been arrested and is in custody. I pray to God his heart is somehow changed. I don't know what to do except pray to God.
The depths of human depravity are too much for me.