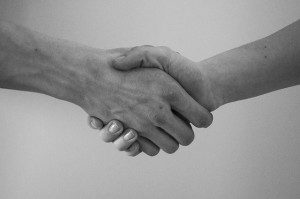 (image via pixabay)
Yesterday, America published an excellent article on Indianapolis Archbishop Joseph Tobin, who will be made a cardinal next month by Pope Francis. I encourage my readers to check it out.
Archbishop Tobin clashed with vice presidential candidate Mike Pence last year, when Governor Pence asked Tobin to direct Catholic Charities not to settle a Syrian refugee family in Indiana. Pence told the Archbishop to "pray and seek God's guidance before deciding."
"He advised me to pray and seek God's guidance before deciding," Archbishop Tobin said. "I was happy to follow that advice," he said with a smile.

"After a day or two of that sort of stuff," the archbishop said to laughter, "I was convinced the decision to bar the family was immoral, capricious and probably illegal."

The next day, he called the governor to say that the church would move ahead with the resettlement and fund its immediate needs if the state refused to dispense federal cash it had received to help with resettlement costs, as Mr. Pence had threatened.

Archbishop Tobin said that the wider Indianapolis community stepped up after the governor announced he would not welcome Syrians to Indiana, noting that one of the first donations to the local Catholic Charities agency came from the largest synagogues in Indianapolis.
On October fourteenth, Tobin gave a speech on the topic of refugees at Notre Dame, where he said:
We need to urge public officials to avoid reactions that politicize events abroad, or in this country, and to avoid misplaced blame that creates an atmosphere of fear. Instead we urge public officials to stand in solidarity with Syrian refugees who themselves are victims.
Thank you for your unwavering witness to the duty of Christians to provide for refugees without fear, Cardinal-Designate Tobin. May God grant you many blessed years.