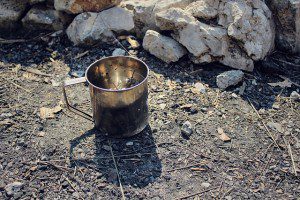 (image via Pixabay)
First of all, I want to thank everyone so, so much for responding to my Steel Magnificat Tin Cup Rattle from last week.
I explained that, at this point in time, Michael and I busk for tips to keep the lights on at Steel Magnificat. And you guys apparently want to keep our lights on, because you were very generous. We got enough to take Rose to Wal Mart for her new pants.  We paid off the back utility bills that were frightening me.  And Michael is now less than a hundred dollars short of being able to travel to exotic Villa Nova, PA, to give that paper at the Patristic, Medieval and Rennaisance conference.  This could be a huge opportunity for him and for our ever getting out of the Ohio Valley, though I promise to keep telling you haunting and horrifying parables about my time here if we do. There are plenty more.
If any readers who haven't yet would like to help us out, give me a tip with the "donate" button on the right-hand side of the blog. Or, if you are on a smartphone and can't see the button on the side of the page, I've made one here in this blog post. And if you can't give a tip yourself, God bless you anyway and keep reading and sharing.
Now, the prayer request: pray hard that this paper goes well for Michael, and pray for my
iffy health
to hold out so I can watch Rose alone while he's away for the weekend! It's not the time of year that I usually have autoimmune flares and I just got anointing of the sick, so I should be good. But keep us in your prayers. I've only uncrossed my fingers long enough to type this. We'll be praying for your intentions too, and I'll keep you posted on how it goes. Thank you all very much!