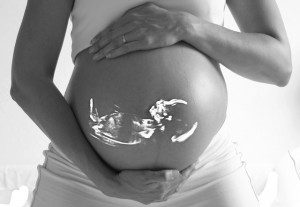 Update 12:20 pm 11/09/16: You can read our retraction and apology here.

Update 11:16 AM 11/09/16: We have received reports that "pro-life" was removed from Trump's list of policies several days ago or, counter to our understanding when this was published, may never have been there at all. Other pro-life content seems to have been removed from Trump's site between Nov 6 and today.

We will update further as soon as we have anything clearer than that.

 
I mentioned this in my earlier post but I need to emphasize it right now. Less than half a day after Donald J. Trump was elected president of the United States, he removed the words "pro-life" from his list of policies on his official website. Have a look for yourself.
Yes. The man who was always pro-abortion, who conveniently discovered the value of unborn human life after announcing his candidacy for president, has removed "pro-life" from his policies less than a day after using the pro-life movement and getting what he wanted from them.
Congratulations to all of the staunch conservative "pro-lifers" who decided this was their one issue and the only way to achieve it was to vote Republican. Congratulations to everybody who called me a pro-abort when I said that 'pro-life" leaders needed to repent of their Republican idolatry. He used you and dumped you, just as Steel Magnificat and anyone else with more sense than gravel predicted from the beginning. Now you know what his ex wives feel like. I hope you feel filthy. You elected a pro-abortion philandering racist narcissist, because you thought it was the only way to be "pro-life."
You sold your birthright for a bowl of lentils and now you don't get to eat the lentils either.
I wonder if the disgraced perpetrator of public sacrilege Father Frank Pavone, who devoted the past year to getting Trump elected and who is currently under investigation by his bishop for desecrating a naked dead infant and a holy altar, still thinks he's going to be put on Trump's Catholic advisory board.
As I've previously stated, if anyone wants to join with me in forming a movement that actually respects all life from conception until natural death, I'm keen, but I feel like I should never use "pro-life" without scare quotes again. The "pro-life" movement as it stands today is nothing but a group of Republican shills and they've gotten exactly what they deserved.
(image via Pixabay)