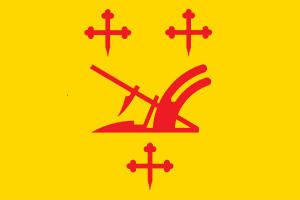 The Archdiocese of Cincinnati released a statement yesterday, asking the faithful to contact Governor Kasich regarding the pending deportation of Maribel Trujilo, a Fairfield, Ohio resident with no criminal record. Trujilo fled Mexico in 2002 after her family was targeted by drug cartels. Immigration officials had previously deemed her no threat to public safety and granted her prosecutorial discretion. She has a pending asylum case and has been faithfully reporting to ICE as they instructed her.
Yesterday, Trujilo was arrested by ICE without being allowed to say goodbye to her four children, who are American citizens, and is now in custody for "immanent deportation."
The diocese writes:
We urge that prosecutorial discretion for Maribel be extended. We fully respect the Department of Homeland Security's duty to enforce our immigration laws, and we recognize that this is not an easy task. At the same time, it is clear that the common good cannot be served at this stage by separating this wife and mother from her family. Our community gains nothing by being left with a single-parent household when such a responsible and well respected family can be kept together.
We urge that our elected and administrative officials exercise mercy for Maribel.

Please contact Governor Kasich's office with this simple message: "I am asking Governor Kasich to contact Immigration and Customs Enforcement, asking that they stop the deportation of Maribel Trujillo of Fairfield, Ohio and have her released from detention."
I encourage my readers to join me in contacting Governor Kasich and in praying for Maribel and her family. Showing mercy to refugees fleeing from violence, and speaking on behalf of the imprisoned, are works of mercy that we as Christians are required to perform whenever we can.
Governor Kasich's contact information can be found here.