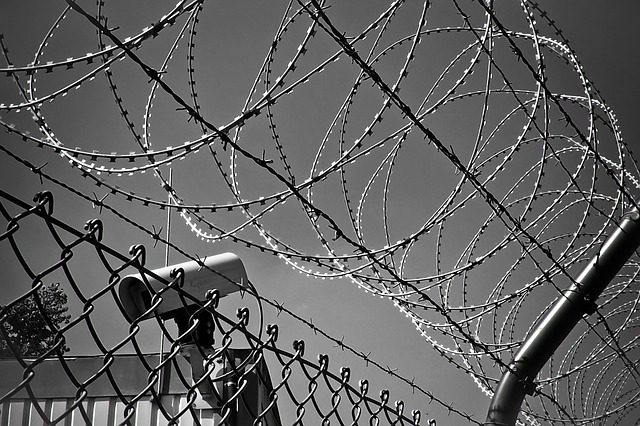 (My friend, who is married to an immigrant, sent this to me as a guest post but wishes to remain anonymous.–Mary Pezzulo)
First, a report. ICE has boarded busses asking for documents. They've followed parents to schools. They've lied about the immigrants they trap to promote propaganda. People are disappearing, and that's actually an ongoing problem that's only getting worse. They troll near churches, and don't doubt that they will get into churches too. They're even doing traffic stops. Remember the guy who filmed CBP kicking water and laughing about dying border crossers? He's been arrested on (unintentional pun I swear) trumped-up charges of human trafficking. They're also getting help from the populace, like the employees of Motel 6 reporting anybody Latino to ICE. Many police departments say they are not cooperating with ICE, but in one state, an inordinate amount of traffic stops are done on minorities, and a significant portion are "race unknown"…meaning they're people with Hispanic surnames who don't look like the stereotype. You know, anyone who has married someone possibly Latino.
Meanwhile, you have people saying Obama did the same and that immigration enforcement hasn't changed. Obama certainly laid the groundwork for all of these horrors happening today, and so did Bush, the Clintons, and many other politicians going back to the ironically named Nativists. Take it from someone living through it- it is way worse today than pre 2016. You know it's bad when the Anne Frank Center is publicly nervous.
So what to do? First of all, you can't do everything. Second, you have to trust God. Third, be careful who you help, who you talk to, and know what the risks are and accept them. There is an astonishingly high number of bigoted, but documented, immigrants. You can do the right thing, and still suffer for it. Prepare for laws to be twisted and unfairly applied. It's happening already.
Small, sneaky ways to help immigrants, documented or not:
Officials:
Work at a bank or other financial institution, and your client can't give a social security number, so service isn't possible? Explain the policy discretely. Have copies of the policy in different languages. Be clear that this is nothing personal, be empathetic, and keep it private. Be quick.
Everybody Else:
1) Since people with "foreign" last names are profiled on the road, offer to carpool to Mass or school.
2) Offer a ride to Confession, and be willing to go at odd hours.
3) Got a neighbor struggling with English? Say hello. Practice makes perfect, and friendliness is a drink of water in the desert right now.
4) Finances are hard. Would you appreciate an odd job being done? Pay in cash, no questions asked. Don't ask, don't tell, and it's pretty capitalist if you're into that.
5) Notice someone having difficulty collecting a lotto ticket due to a bogus reason like an expired license? Offer to collect the payment and then give it to the person.
6) Petition the Vatican, the Bishops, priests, and religious sisters to become a sanctuary for immigrants.
7) Speak out. When you see someone at the checkout lane thanking God that "this time at least we have a decent American working the register" call them out. Get a little confrontational and make it clear that this is shameful behavior.
8) Make a donation to a church offering sanctuary. Concerned that it might come back to haunt you in the coming inquisition? Cash has no name.
9) Learn about other cultures. Invite your Muslim friends over. Don't have Muslim friends? Make some! You'll find you have much more in common than not.
10) ICE and some police departments will often stop people out walking and ask neighbors questions to see if they can determine another person's status. You don't need to answer. You're busy right now, and don't feel like playing detective.
11) Offer to babysit. Some immigrant cultures are not comfortable with babysitting, but if it's a mixed family they might be. If you want pay, be upfront. Finding a babysitter is hard, and harder if you're perceived as undocumented.
12) Know your rights! Be informed! Knowledge is power. Your state likely has immigrant rights groups happy to give you guidance on any questions you may have.
13) Got a family member in ICE? Same as an abortion doctor, or addict, or other troubled individual in the family, try to gently change their heart. If you can't say, pray.
These are just some things you can do. I tried to keep a good balance of things an introvert or an extrovert might find appealing. You might wonder why I didn't include contacting your local Congress person. Go ahead and do that, for all the good it will do. I have no faith in any political party. I do have faith in God, so pray.
(image via pixabay)