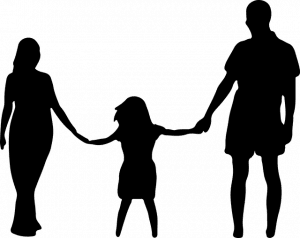 This request comes from Immigrant Families Together, an organization that seeks to provide legal representation, bond, release and ongoing support for the migrant families being abused by the government's cruel zero-tolerance policy at the Southern border.
One of the things this organization does is make online registries through Amazon.com, where anyone can purchase a needed item to be sent directly to one of the families that has recently been released.
Today, a member of Immigrant Families Together posted a registry with the following note:
Out of all the immigrant families I have been tasked to make Amazon registries for, this one made me the saddest. So I built this one myself. Because it triggered me and made me remember how hard being 13 was for myself.
Here goes:

Gonzalo spent his 13th birthday in the "hielera" or the notorious "icebox" that you have seen images of, the cages, the foil blanket things.

Separated from his dad, Gonzalo was severely traumatized in this intentionally ice-cold place. Imagine the freezer aisle at the grocery store, only colder and for weeks and weeks in whatever clothes you crossed the border in. This is deliberate, but LEGAL, cruelty, inflicted by our United States government.

Gonzalo's dad, Horacio, told me that he calls Gonzalo "The Professor" because he is extremely smart for a 13 year old boy.

Smart kids get really depressed and Gonzalo is right now. I have put some tools on the list to fight depression, hit those up first: weighted blankets, complicated lego sets, puzzles, art supplies, a journal.

Gonzalo also said he is particularly embarrassed because he only has 1 outfit in which to start school.

Gonzalo, I swear to god, it gets better.
I would like all my readers to shower Gonzalo with love for his belated birthday– and please keep him and all such children in your prayers. You can access the registry here to buy or donate money towards the gifts and other items. And you can follow Immigrant Families Together and join in their other efforts to ransom the captive and welcome the stranger here.
(image via Pixabay)