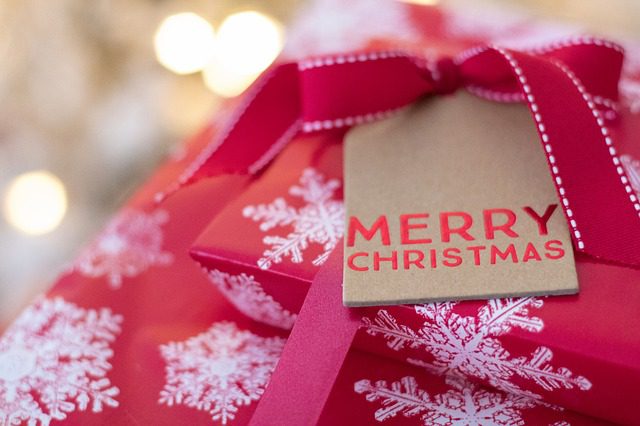 I will be back on later with my continuing Advent series on the O Antiphons. I'm getting them up a day early so you can plan ahead, so tonight's, O Clavis David, is already up if you want to pray vespers now. Tomorrow's antiphon, O Oriens, will be on later tonight or early tomorrow morning. But I have to take a moment and say something about the latest antics in President Trump's never-ending push to build a wall across the Southern border of the United States.
For those of you who are mercifully unaware of this lunacy: a person by the name of Brian Kolfage has started a gofundme for private citizens to do what the Republican-controlled Congress has not yet managed to do and fund President Trump's long-promised border wall. You know, the one Trump said that Mexico was going to pay for. The one he then tried to get funded by American taxpayer money instead, because it turns out that an American president can't just randomly shake down a neighboring country for money like that, but he swore he'd find a way for Mexico to pay us back. At the time I'm writing this, Congress is standing firm on refusing to fund the border wall even though the president just a moment ago said he'd refuse to sign any measures to prevent government shutdown that didn't include five billion dollars for the wall's construction. Starting in January we'll have a Democratic house, so this represents the government's last chance to budget for Trump's vanity project until 2020 or possibly never.
That's where the gofundme comes in. Xenophobes all over the country, red-blooded libertarians who no doubt think taxation is theft, have given lavishly to the gofundme. They have scraped together about five million dollars, which is not even one per cent of the billion they hoped to raise, which would in turn be just a fifth of what's needed. It has been pointed out that there is absolutely no way to ensure that the federal government uses that money for the border wall; donations of this kind are legal, but just go into the treasury to be used on whatever Congress wants. Congress could even use it to fund something wickedly anti-Libertarian like Medicaid if they wanted to.
Now, I'm not going to tell you that you can't give your money to some random stranger who promises that he'll give it right back if he can't raise a cool billion to donate to the U. S. Treasury. That's your business. But I would like to humbly offer some other options you might find more palatable to do with your money at Christmastime.
First of all, I guess you can give some to me. I live on blog tips from satisfied or compassionate readers and I've always wanted a Lexus. Just click on the "donate" tab at the top of this post, then click on the yellow button, and Paypal will walk you through the rest. If I don't get enough for a Lexus, and even if I do get enough for a Lexus, I promise to spend it on actual things I need more than a Lexus such as medicine and groceries and helping people poorer than I am. This is a joke suggestion, for the record, because I'm sure I'm going to be asked. But if you have nothing better to do with your money you can give it to me and I'll at least have some fun.
Or, way more interestingly, you could donate your money to another gofundme, Ladders to Get over Trump's Wall. This is a fundraiser trying to see if it can out-fund the Wall fundraiser; the money will actually go to RAICES, an organization that helps immigrants seeking legal asylum.
You could also give your money to Immigrant Families Together, an organization seeking to bail people out of the terrible inhumane prisons set up for migrants at the Southern border and get them back together with their families. Immigrant Families Together then finds housing for the migrants as they await their Asylum hearing and gets them any food and supplies they need until they can legally work in the United States.
You could give your money to Dinah's Voice, a nonprofit that combats sexual violence at Catholic colleges and universities through education in consent and prevention. Dinah's Voice is run by sexual assault survivors who were recently attacked in an article by the miserable curmudgeon Austin Ruse, and if you want to make Austin Ruse especially angry you can buy one of the t-shirts they've made with a Twitter quote of his on it. Or you can just donate to them here.
You could give to The Friendship Room. The Friendship Room is a privately-run hospitality house in Downtown Steubenville that serves three meals a day to the city's poor, seven days a week. They keep a cooler of sandwiches on the porch for people to take when they have to be closed. They have showers and a nice warm living room for homeless people to use during the day. They are open all night to provide safe places to sleep during severe cold. They provide an air conditioned shelter, water and popsicles for people in the summer. They host summer movie nights and a little free library. They pass out clothing and supplies to the homeless and bedding and other necessities to the poor who have housing; they also run two safe houses for vulnerable women. When Michael, Rosie and I were desperate, they bailed us out more than once, and now I try to return the favor for them however I can. You can donate money to them on facebook by clicking here, or you can mail them a check made out to Center of Hope/Friendship Room, PO Box 53, Steubenville, Oh, 43952. You can also buy supplies for them and have them shipped to that same address: they always need groceries and family-friendly books for their library; they also always need Dawn dish detergent, laundry soap, coffee, powdered creamer, coffee stir sticks and plastic utensils. In addition they always need fresh produce to hand out, soft produce is best for the teeth of homeless people, so you could bring fruit if you live locally or send them one of those Holiday crates of oranges or a fruit basket. Bear in mind that if you shop for them on Amazon, you can go to smile.amazon.com, select "Center of Hope Friendship Room" as your charity, then shop as you normally would and have the items shipped directly to them, and they will receive a small donation from that purchase at no cost to you.
I think that Christmastime ought to be more about giving generously, than about keeping people out. Christmas should draw our minds to the first coming of Christ, as a homeless infant the world had no place for– and to His second coming which we're promised will be any day now. He is returning, you know. This is something that Christians cannot deny. When He gets here, I want to run out to meet Him with an armload of gifts, not cringe from Him behind a wall I've built with the resources He entrusted to me.
That's much more important to me than a Lexus. Though I suppose both would be nice.
(image via Pixabay)