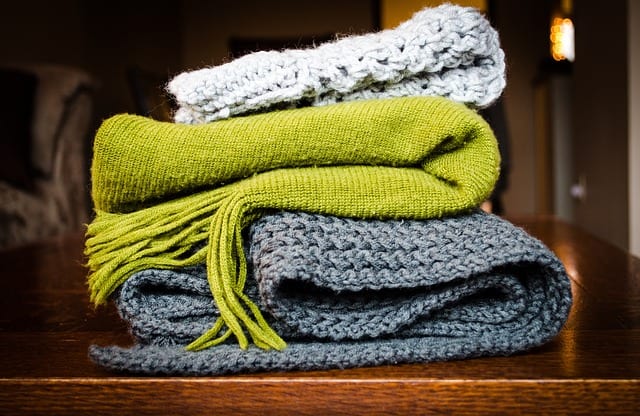 In case you haven't noticed, Steubenville is being lambasted by a polar vortex.
It is brutal out there. With these wind chills, frostbite will set in within a few minutes. Schools and mail delivery are cancelled for tomorrow.
My dear friends at The Friendship Room are open 24 hours to keep the homeless from freezing to death– in this kind of weather, it's almost too crowded to move or sit down in their little house. And they are also ministering to people who technically have a place to live, but it's not warm enough. Many poor people live with inadequate heating– either because they can't afford to have the utilities turned on, or because their housing is so dilapidated the furnace doesn't work, or because they rely on a space heater that only heats one room. They nail blankets and towels over the windows and sleep in their coats. In this weather, that may not be enough.
The Friendship Room is desperate for blankets to give the disadvantaged people of Steubenville. Their guests are taking any blankets they can keep their hands on, and now on the coldest night of the year, they have completely run out.
Please, if you live anywhere near Steubenville and it's possible for you to drive tonight and tomorrow, bring a blanket to the blue doors at 419 Logan Street, Steubenville, Ohio, 43952, right beside Saint Peter's. Used blankets are fine, they'll take anything. If you live far away and want to rush them a blanket from Amazon, bear in mind that you can go to smile.amazon.com, select "the friendship room" as your charity, and shop as you normally would, and they will receive a small monetary donation from your purchase at no cost to you.
Also please bear in mind that the Friendship Room has an Amazon wish list now! You can follow the Friendship Room's ongoing needs right here and buy them what they need most right away. They also take cash of course; the donate button is here or you can mail them a check made out to Friendship Room , PO Box 53, Steubenville, Ohio, 43952. And don't forget to follow them on Facebook.
Thank you again for helping me serve Christ in the homeless and poor of downtown Steubenville.
And stay warm out there!
(image via Pixabay)