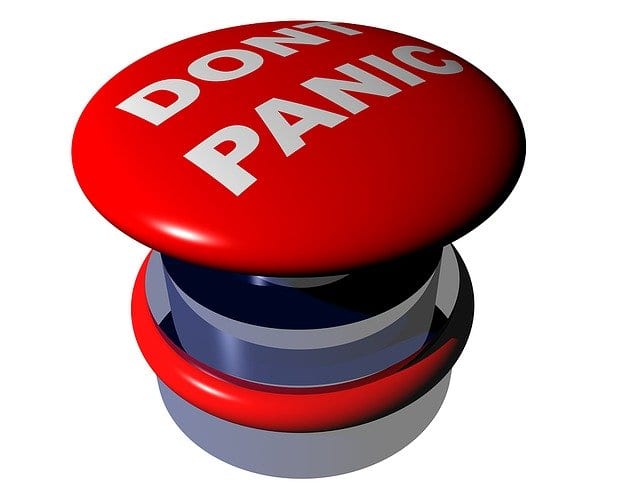 I have a couple of short blogkeeping and Pezzulo-household-keeping notes I want to give you all here in light of the increasing panic all across the country.
First of all, I'd like to invite my readers and followers to pray with us as a long-distance internet family. Tonight, Saturday, at nine-thirty PM Eastern, and tomorrow at five Eastern, I'm going to try to do a live video on the Steel Magnificat Facebook Page, broadcasting right from my icon corner, so we can all pray together. I'll be keeping all of your intentions in my heart as we do so.
Second, I would probably have to re-share my tip jar this time of the month anyway, and now it's especially worrying. Everyone around me is talking about stocking up on everything they need for a month in case the whole country goes on lockdown. We've managed to buy groceries for several days, which is good, but we've got past-due utilities staring us in the face as usual before we can even think about going shopping again.
Every month, we are grateful and relieved to pay the past due on utility bills before shutoff, so every month they tack on a late fee and send another notice for next month. I try to hide how nerve wracking and embarrassing this is by telling my readers we're "getting by." We're always between two and ten days from a catastrophe– a catastrophe that we've been avoiding for years now thanks to blog patrons, and I'm constantly surprised and humbled by how you appreciate my writing. We shop for today and tomorrow or for the week when we can, we pay for Rose's after school activities at the last minute and never know exactly how many she'll do in a given month (though those are canceled for the time being thanks to the coronavirus) and we don't really plan further ahead than that because we can't. I don't know what will happen if things really do go from bad to worse. I understand that everyone is anxious this weekend and many of my readers might be financially strained, but I'm boosting my online tip jar in case anyone is able to give a tip. Just click here, then click on the bright yellow button and paypal will walk you through the rest.
Finally I want to invite anyone who's in need to contact me, here in the comments or on Facebook or Twitter, and I promise to keep sharing and re-tweeting opportunities for all my readers to perform a work of mercy and help each other (and to help you myself if I can). I don't want this to be all about me, I want us to be a community helping one another as Christians are supposed to be. If you've got an Amazon registry or a gofundme or something I'll share yours. If you're stuck somewhere and need someone to mail or bring you something or give you a ride somewhere, I can at least ask around for you. If you've got a prayer request let me know and I'll certainly pray. This is a lasting offer I'll try to keep up all the time, but especially at times like these.
That's all for now, and I'll see you online later tonight!