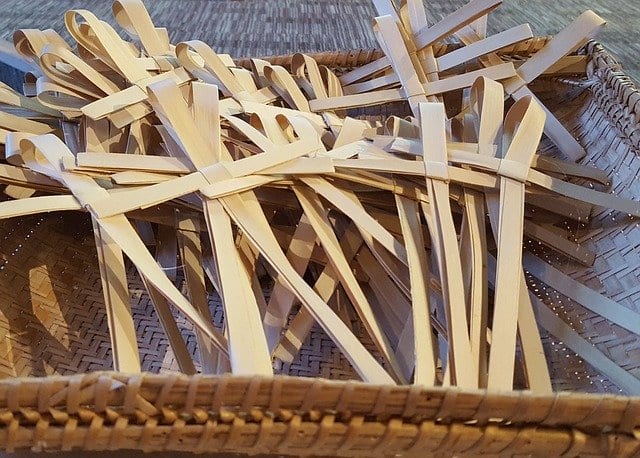 Hey everyone,
I just wanted to update everyone on the Pezzulo family's situation and what we're doing as an online community going into Holy Week.
First of all, I want to invite you to pray together with us on livestream on the Steel Magnificat Facebook page. I have been streaming videos, mostly the Rosary or Vespers, on Facebook, despite not having the slightest idea what I'm doing, twice a week since the COVID crisis started. I'm really grateful for community to pray with in this time of fear and isolation and I would like to expand that to praying together every day for Holy Week. The current times I've got planned are:
Passion Sunday (today): prayer, hymns and readings from the Palm Sunday Mass at 5:00 PM EDT.
Monday through Wednesday: Vespers at 7:30 PM EDT.
Holy Thursday: An hour of prayer in Gethsemane at 9 PM EDT.
Good Friday: an eclectic Tenebrae-style prayer service at 7 PM EDT.
Holy Saturday: Readings and prayers at 10:30 PM EDT.
Easter Sunday: If my voice holds out, prayer and readings at 5:00 PM EDT.
I'm trying to time these so that you can also catch an actual Mass or Divine Liturgy on a livestream, and then just come to pray with me later if you want more company. I know from experience of being chronically ill, one of the loneliest parts is being stuck at home during the holiest times of the year with no one to pray with you, so this is the best I can do to serve all of us during this time.
Secondly: if any of my readers are in financial or other trouble that a boost on social media would help: please link me to your gofundmes, your online registries, and your prayer requests so we can pray for you and re-tweet them and post them to Facebook. I'll try to get my readers to help you however you can. I want to get through this together as a community.
Third: thank you very much to everyone who has been sending me items from my Amazon gift registry grocery list over the past few weeks. This is cutting down on the number of times we have to go to the grocery store which, since no one can carpool right now and we have to take the bus for anything that can't be carried walking, is a pretty dangerous excursion during a pandemic. We're actually all set for dry goods right now, and it will take us a nice long time to eat through what's been sent to us. The Pezzulo family's biggest need in the next couple of weeks is just money to buy the things you can't get online like fresh milk and meat, and to keep paying the rent and utilities as we get through the month. It's never easy to get through the month but we're finding it particularly expensive with all the added complications of the stay-at-home order right now. I'm hoping to send Michael out tomorrow to buy anything perishable we'll need for Easter and as far after that as we can go, so if you like what you read, drop a gratuity in the tip jar when you can!
To leave a tip, just go to this page, click on the yellow "donate" button, and PayPal will walk you through the rest.
And now I'll go get ready for this afternoon's live prayer, and be back on later with another blog post!
(image via Pixabay)