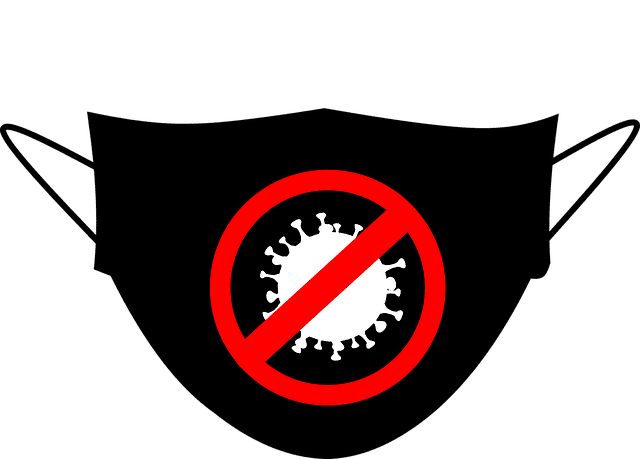 I have a message from The Friendship Room: they need our help, and they need it right away.
Since the COVID pandemic hit Ohio, the Friendship Room has been doing their best to take it in stride. They switched from welcoming people inside for meals at the table to handing out to-go plates on the porch. They went from re-stocking their outdoor free pantry daily to re-stocking it at least four times a day and adding a fridge, to meet all the new needs of unemployed people and people who couldn't take the bus safely during a pandemic. They put in an outdoor sink so people could carefully wash before using the pantry. They grew a big garden and put in a grape trellis so people could pick their own fresh healthy food for free.
As Ohio began opening back up, they thought they could return to normal too. They brought the sink inside. They started allowing neighbors to drop off used clothing and household goods donations on their porch again so people in need could grab something free. They even scheduled a fundraiser at a local restaurant that had promised to follow social distancing protocols. With all the new need in town, they need cash donations from that fundraiser more than ever; their expenses have quadrupled since March.
However, there's been a COVID case surge in Ohio, and it's hitting Jefferson County right now. According to the governor's Public Health Advisory Chart, we've gone from a Level One Yellow emergency to a Level Two Orange, and only strict social distancing will keep us from full blown disaster if anything can. There's only one hospital here in Steubenville, and it's small. We're even more vulnerable than most places if things go from bad to worse. So the Friendship Room put back their outdoor sink. They stopped letting anyone inside and allowing clothing donations on the porch again. They put out a shady tent with fans near it to help people suffering from heat exhaustion in the July heat wave, but they can't let anyone inside into the air conditioning. It's just too dangerous. They are requiring that anyone who comes to the porch to drop off or pick up donations wear masks and social distance.
And they canceled that fundraiser. At this point, this is worse than just a canceled fundraiser, because they've had to refund people's tickets.
So I'm begging all of my readers: please help them out.
The first thing I'm asking, is that if you bought a ticket to the fundraiser, please tell them not to refund you.
The next thing I'm asking for is donations. You can mail a check to Friendship Room/Center of Hope, PO Box 53, Steubenville, OH, 43952. You can also donate money to their paypal at friendshiproomsteuben@gmail.com, or to their venmo at Friendship-Room. And they've got a donate button on their website.
Next, they need masks. They need non-medical masks to hand out to their guests, so they can use the pantry safely, and they're going to need lots. If you make masks yourself, if you know somebody who does, or if you just want to have a bunch shipped to them from all the online shops I've seen advertising masks, the physical address is 419 Logan St, Steubenville, OH 43952. Don't forget to wear a mask yourself if you drop them off in person. Also, if you're using Amazon to ship masks to them, remember that you can go to smile.amazon.com, select "friendship room" as your charity, and shop as you normally would, and a small donation will be made to the Friendship Room at no cost to you.
Finally, they always need groceries. They need good quality shelf-stable food from all the food groups to stock their pantry. When I stop by I always see rice, sliced wheat bread from the grocery store, plain beans, and canned vegetables in the pantry, so don't forget the other food groups. Consider bringing canned meat or fish, sauces and seasonings, pasta, dessert, healthy cereal, granola bars, just-add-water baking mixes and healthy juice. Imagine what you'd like to eat if you knew you had to eat only shelf-stable groceries for a day, and bring that. Foods that are easy to chew and not sticky are easier on the homeless and very poor people who might not have access to a dentist– peanut butter crackers are better than sunflower seeds or raisins or nuts, for example. They always have a huge need for that shelf-stable milk that comes in a box. They always need fresh fruit– and again, soft things like peaches and bananas are better than hard things like apples.
This time of year they also badly need the cheap ice pops that can be stored unfrozen and then put in the freezer later. They also need bottled water, electrolyte drinks, and powdered electrolyte supplements like Pedialyte or Emergen-C. In the stifling heat downtown, anything that cools and hydrates people can literally save a life. This isn't a hypothetical situation: they've had to call an ambulance to save an overheated person several times already this summer.
If you are local, you're welcome to bring the groceries to the door as long as you're masked– but remember, only one person on the porch at a time for social distancing. If you're not local but still want to help, Steubenville has InstaCart now, so you can send someone to pick up groceries and take them there: 419 Logan St, Steubenville, OH 43952.
Thank you all very much for helping me to serve Steubenville's poorest in this time of national emergency!