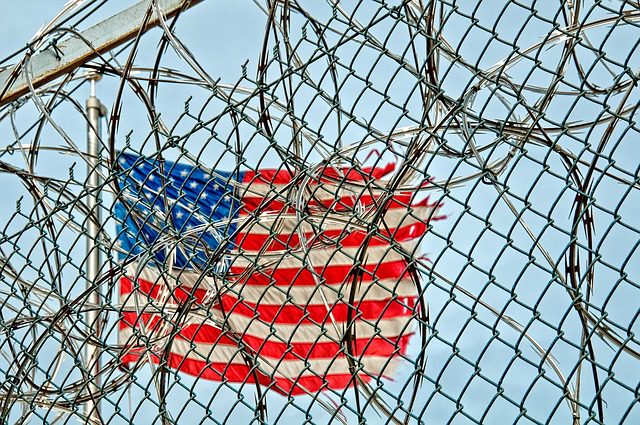 Brandon Bernard was pronounced dead at 9:27 PM. He was executed by lethal injection at Terre Haute prison by the federal government tonight.
This in spite of an enormous outpouring of support throughout the country, with people from all political viewpoints and walks of life petitioning President Trump to spare his life. The Huffington Post reports: "The government went through with the killing despite high-profile opposition from 5 of 9 surviving jurors who sentenced Bernard to death, the prosecutor who defended his death sentence on appeal, several members of Congress, 23 current and former prosecutors, reality television star and criminal justice reform advocate Kim Kardashian West, and The Washington Post's editorial board. Hours before the execution, controversial lawyers Alan Dershowitz and Ken Starr — who worked on President Donald Trump's legal team during his impeachment — joined Bernard's defense team."
On social media, countless people tweeted again and again at Donald Trump to grant a last-minute clemency, but Trump did not respond. Seven minutes before Bernard's heart stopped, at about the time he was being strapped down in the death chamber, the president was online tweeting about Joe Biden and the "fake news media."
Bernard was sentenced to death for his role in the abduction and murder of Todd and Stacie Bagley, two youth ministers from Texas. He is not the one who shot them. Christopher Andre Vialva, who actually did shoot them, was executed by the federal government back in September and was the first person to be executed for crimes he committed as a teenager in seventy years. Bernard was a year younger than Vialva. He was just eighteen and the "lowest rung" member of the gang who did, something that was withheld as evidence when he went to trial; it was his job to pour the gasoline for the fire that was supposed to dispose of the bodies, and to drive the getaway car. Prosecutors told the jury that Stacie Bagley died of smoke inhalation from that fire, which is why Bernard was sentenced to death. But after the trial, another medical examiner declared that Stacie was "medically dead" from her gunshot wound before the fire was set. Brandon didn't kill either of those people.
Five of the nine jurors who sentenced Bernard to die have since changed their minds, because of the evidence that was withheld from them. Nearly everyone including a former warden at Terre Haute supported the commutation of Bernard's sentence because of his admirable behavior while in prison. He was completely reformed, remorseful, and he participated in programs to help at-risk youth. Brandon Bernard was absolutely no danger to anyone. He'd already served twenty-one years in prison for the death of two people he didn't kill in the first place.
I pray that the souls of Todd and Stacie Bagley rest in peace, and I pray for the consolation of their families. I pray that, by the mercy of God, Brandon Bernard is now at peace with his Creator. I hope that those who loved him are encouraged by the outcry against his death. I pray that the outpouring of outrage from all quarters at his unnecessary, brutal killing will be transformed into action in ending the barbaric practice of the death penalty once and for all. I pray especially for the conversion of Attorney General Bill Barr, a Catholic who ought to have listened to the Pope's declaration that the death penalty is inadmissible. He's committed a grave sin.
Thanks in part to the Trump administration's resumption of the federal death penalty, 2020 has become the year with the highest number of executions in the United States since before World War Two. The Trump administration is determined to rush through another four executions before Joe Biden takes the oath of office on January Twentieth.
The next man on their agenda will be killed tomorrow.
May God have mercy on our country.
Image via Wikimedia Commons.
Mary Pezzulo is the author of Meditations on the Way of the Cross.
Steel Magnificat operates almost entirely on tips. To tip the author, visit our donate page.