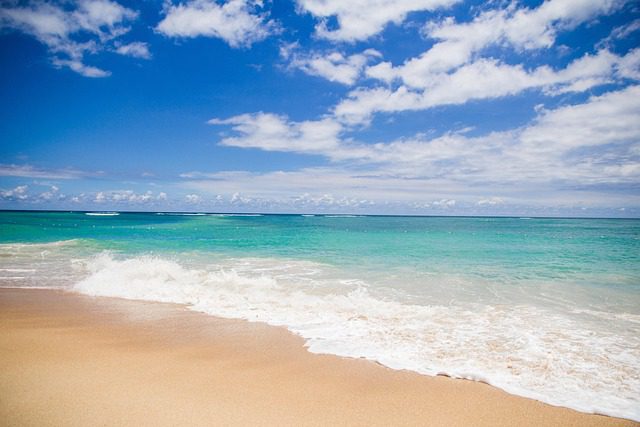 It turned out that Uncle Junkyard hadn't abandoned us after all.
When he never showed up the past few weeks, I despaired that he'd gotten angry with me and was never coming to look at Serendipity's new electrical problem. But I finally found out that the poor man had been in the hospital with a bad case of pneumonia, and was now home recuperating in bed. All isn't lost, it just takes a very long time. I will be back on the road soon.
I switched my car insurance, for the doorstop of a car I couldn't drive, to a cheaper company, and the company sent me a beacon so they could spy on my driving and make sure I don't have too much fun. I took the beacon out to the car, the first time I'd been in my car since the January meltdown, and stuck it to the windshield. The key fob didn't work, but the manual key did.  When I got in the car, the dash lights, the headlights, the annoying sound when the door isn't closed, all worked perfectly. I couldn't start the car with the keyless ignition but I could stuff the key fob in the secret slot and then tap the brake and push the ignition button. That made the car go eh-eh-eh and the instruments on the dashboard jump, but it didn't start. I tried to pop the hood and look at the engine as if I could tell what was wrong, but I'm so terrible with cars I couldn't even get it open the rest of the way.
I can't do anything except wait for Uncle Junkyard to recover and get us moving again.
I'll surely get the discount for low mileage from the new insurance company.
I haven't been anyplace fun since just before Christmas.
I was maintaining my sanity by going to the museum and the zoo and on hikes and drives to interesting small towns. Now I can't get anywhere not on the bus route, and I'm not doing very well. Soon I will be. I'm not at this moment.
I have been doing fun imaginary projects to keep up hope. I pretend to book a vacation to Costa Rica to get the sun right now, or to Chincoteague or Pawley's Island for later this summer. I pick out the very best vacation cottage online and search the website to see if it's available on my pretend vacation day. I google map search the route I'm going to drive and plan my obligatory stop at Sheetz for cold brew, or else I find a nice economical flight. I open several tabs and select a pretty swim suit and some luggage. And then I don't actually book the hotel and the flight. I close the tab without hitting "purchase" on the luggage and the swim suit. If I had that kind of money I'd pay thousands to have my car towed to a real dealership and carefully fixed by experts instead of waiting for Uncle Junkard to do it with cheap parts– or else I'd get a brand new car. But it's fun to play at going on vacation.
Next, I play at going shopping.
I love shopping, to a ridiculous degree.
I wish I could shop for a living. I think I've got a good eye for colors and shapes. I've always loved anything to do with color. I taught myself to paint and draw from books when I was a child, and I'm teaching myself about interior design and fashion on the internet now. After learning seasonal color analysis I've determined I'm not only an autumn but a soft autumn. I can spend an hour or more squinting at clothing and at color swatches, finding just the right shade of teal for my complexion. I am a rectangle, straight up and down like a salt shaker, so I look for bootcut trousers and fit-and-flare dresses. Sometimes I'll fill up a cart on ThredUp and another one at Old Navy, squint at my new capsule wardrobe with satisfaction like a museum curator, and then not hit "purchase." It's like a coloring book.
Of course, there's only a certain number of times you can google "capsule wardrobe" before your social media ads get pretentious.
I've stopped getting ads for medium-priced clothing stores and started getting the ritzy stuff, and clicking on those ads means I also get obscenely ritzy stuff. Again and again I realize that the outrageously wealthy are not better dressed than the comfortably flush. There is a certain plateau at which luxury stops getting more luxurious and becomes madness. Of course I'd buy a fifty dollar organic pima cotton v-neck in just my shade of teal if I could afford it, because that would last at least twice as long as a cheap t-shirt and pay for itself. Of course I'd love a real linen dress and a Tencel dress. They look and feel beautiful and keep you cool in the summer. But no, I'll never buy anything from the utterly bizarre fashion catalogs, the ones with the traumatized models whose hair isn't combed properly. I don't want a plain white t-shirt that looks like my dad's Fruit of the Loom but costs 98 bucks. I refuse to believe that would be a good investment. I will never be in the market for a lumpy cable-knit cardigan that looks exactly like something an elderly librarian from a cartoon would wear, except that it's dry clean only and it costs three hundred dollars.
I showed Adrienne the cable-knit monstrosity that costs half of rent, and she laughed.
She rolled her eyes at the silly models and their frumpy, ill-fitting, overpriced outfits. We both laughed at words that are fun to say, like "jumpsuit," "shacket," "tweed," and "romper." We wondered how you go to the bathroom in a romper. We started making up a dollhouse story, where the dollhouse teenagers' neighbor friend inherited a big pile of fancy clothing from a rich uncle, and they decided to use it as a wardrobe for a film. The oldest dollhouse girl, Beezus, wrote and directed the movie, filming it on her phone. The oldest boy, Henry, who's now in college, played the mysterious stranger in a wide-brimmed hat and a floor-length plaid shacket. The neighbor girl, Ruth, played the prim lady detective in a vintage Laura Ashley dress. The dollhouse nephew, Nicholas, played the evil assassin in the tweed suit. The middle child, Aggie, put on one of those expensive t-shirts to play a preturnatural character Adrienne named "The Psyche," pronounced "Sy-KEY" with the accent on the last syllable. When asked why she was called The Psyche, the character answered "because I don't know if I'm psychic or just psycho!"
Making an imaginary movie is also a fun way to spend an afternoon when you can't possibly go out and see the world.
Maybe it hasn't been such a bad winter.
Maybe things can be all right, just where we are, imagining things.
Still, I'll be glad when it's over.
Mary Pezzulo is the author of Meditations on the Way of the Cross, The Sorrows and Joys of Mary, and Stumbling into Grace: How We Meet God in Tiny Works of Mercy.