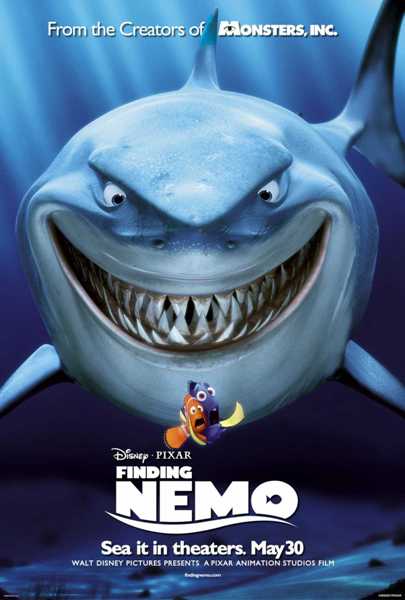 I have to get out of here! I have to find MY SON! I have to tell him… how!… old!… sea turtles are!
I'm going against one of my (mostly secret) rules today: I don't usually recommend a streaming film that must be rented to be watched. I like my Streaming Video Suggestions (SVS) to be available on at least one subscription service, and preferably two.
But I think I'm going to allow myself an exception today, for a handful of important reasons:
First, Pixar's on my mind at the moment (because Inside Out, of course, which sounds awesome). Second, I don't think any of Pixar's films are available on any of the usual subscription services. And third, Sunday is Father's Day. And today's streaming recommendation just might be my favorite father-themed movie ever.
Yes, I'm talking about Finding Nemo, which is currently available from AMAZON INSTANT($), YOUTUBE($), and SOME OTHERS($), and which is pretty much guaranteed to make you tear up if you're a father or are planning to be a father or know a father or have had one.
In this Oscar-winning animated adventure, plucky fish Marlin and Dory search their underwater world for Marlin's missing son, Nemo, who's been scooped up by a scuba diver and dumped in a dentist's aquarium.
I've seen Disney's "For every laugh, there should be a tear" quote floating around in connection with Inside Out, and it's something Pixar does brilliantly. But Finding Nemo was the first film where I really, really felt it.
You know what else Pixar does brilliantly? Animation. Because this film is gorgeous to look at; just gorgeous. (Water's something most CGI shops have struggled with for years. But not, apparently, Pixar. Nailed it, first time out.)
A quick shout-out to Thomas Newman's score, which is lovely. (And which always reminds me of his work on Road to Perdition, another film that revolves very much around the themes of fathers and fatherhood, though it's a good bit more frustrating to me than Nemo could ever be.)
Funny Story: I almost went with a different Fish-And-Fathers-themed movie: Tim Burton's Big Fish. It's streaming on NETFLIX INSTANT, if you're interested. It's not as good as Finding Nemo. But that can be said about an enormous number of films, really. (Don't feel bad, Timmy.)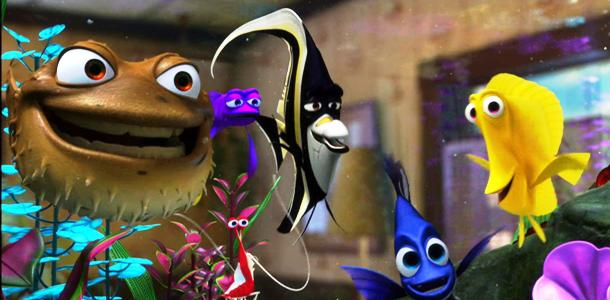 Attribution(s): All posters, publicity images, and stills are the property of Pixar Animation Studios and other respective production studios and distributors, and are intended for editorial use only.