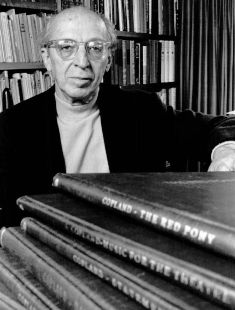 Earlier this week, I mentioned John Philip Sousa's unmatched compositional contributions to the sounds of the Fourth of July. So I suppose now's the ideal time for me to admit that despite the almost-relentless performance of his "Stars and Stripes Forever," the sound that I will always associate with today's holiday is not "SaSF." Or any other Sousa march.
It's Aaron Copland.
"Rodeo" comes to mind, as does "Billy the Kid," "Our Town," and "The Red Pony" — all works that pop into my head when I hear "Americana."
But for me, the real soundtrack of the Fourth of July has always been "Appalachian Spring." Copland's setting of the Shaker hymn "Simple Gifts" brings the perfect emotional close to what is always a busy-but-grace-filled day.

'Tis the gift to come down where we ought to be,
And when we find ourselves in the place just right,
'Twill be in the valley of love and delight.

When true simplicity is gained,
To bow and to bend we shan't be ashamed,
To turn, turn will be our delight,
Till by turning, turning we come 'round right.
'Tis the gift to be simple, 'tis the gift to be free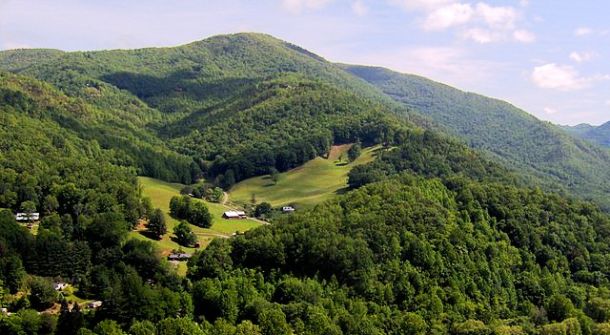 Attribution(s): "Aaron Copland" by CBS Television is licensed under Public Domain via Wikimedia Commons;"Maggie Tower View (North Carolina)" by Bms4880 (own work) is licensed under CC BY 3.0 via Wikimedia Commons.