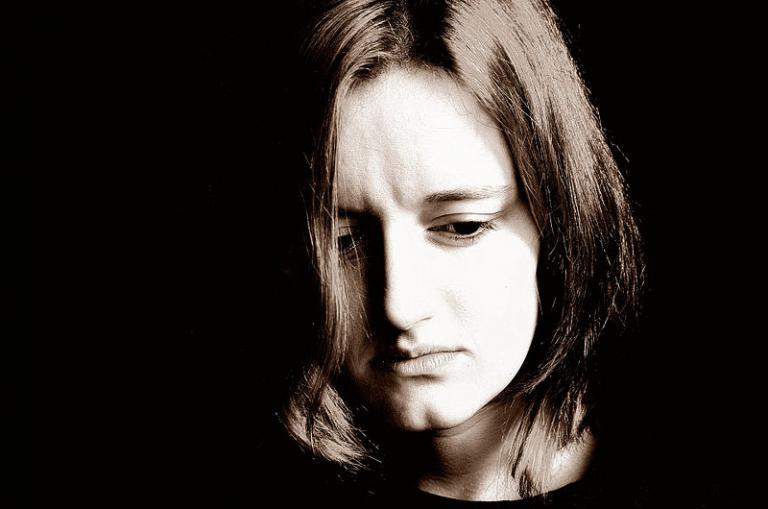 by guest writer MJ Lisbeth
God left me. I left God.
 I could have said the same thing. After all, some of my experiences are depressingly, but not surprisingly, similar to hers.
A priest raped her from the time she was eight until she turned twelve.  I was sexually abused by a priest during roughly the same period of my life.  It took each of us decades to talk about being sexually exploited by men who were among the most trusted members of the communities in which we grew up.  And we are about the same age.
We grew up, and have lived most of our lives, in different parts of the country (and world) and met only recently. But, I believe, we intuitively recognized something in each other, which is why it didn't take long for us to talk about terrible experiences that shaped each of our lives.
One of the things that prompted our exchange was a recent news item:  yet another revelation of ongoing, widespread and even systematic sexual exploitation of children by priests—and the ways in which local Catholic dioceses covered it up.  Illinois Attorney General Lisa Madigan issued a report of an investigation that revealed, among other things, that nearly 700 priests in her state have been "credibly accused" of sexually abusing children. The names of only 185 of them, however, have been made public.  In some cases, Madigan said, survivors have been ignored—or simply shunted aside.
The woman I've mentioned could have been one of them.
She grew up in a rural part of the state where the local parish constituted much of life.  Her rape by a priest became a secret she carried through failed marriages, bouts of alcohol and drug addiction and other difficulties she experienced until well into middle age, when something triggered a flashback that spiraled into a breakdown.
After discussing her ordeal with a therapist, she decided to contact her childhood parish and the diocese.  The officials to whom she confided her long-held secret did what they could to discredit her, she told me.  They even kept her—for a while, anyway– from finding out what became of the priest who abused her.  She did, however, learn—by doing her own detective work, as it were—that he was working with kids in another parish.
We don't have proof, but it's difficult not to think that priest was moved so he—and the diocese—wouldn't have to "face the music".  The way diocesan officials treated her, however, illustrates a conclusion in Lisa Madigan's report.  In not so many words, Madigan says Church officials were not interested in helping victims.  Instead, they were concerned with keeping their own institutional power intact.
And it is exactly the sort of power my acquaintance and I now distrust.  That, and God.  She hasn't said she doesn't believe, but it would be difficult to blame her if she didn't.  She certainly didn't judge me when I expressed my non-belief to her.
How Can We Trust the Church?
If she is amenable to further sharing, I would love to know how her distrust of Church authority, and of God, has affected her life.  Does her distrust extend to all forms of institutional and personal authority?  I know that it has for me.  Those who have power are usually more interested in preserving the institutional forces that scaffold their power.  But there are occasional exceptions like Lisa Madigan, who are willing their power to achieve justice, at least to the degree that it's possible.  But exceptions like her almost seem to prove the rule.
It is because of people like Madigan—and because of all of the sanctions and punishments meted out to priests and diocesan authorities have come from secular institutions —that I, my new acquaintance and other victims will pursue justice through those secular institutions.  We may not be able to trust them entirely, but at least we can depend on them, sometimes.  That's more than we can say about the Church—or its God.
image credit: https://commons.wikimedia.org/wiki/File:Sad_Woman.jpg