Racism is evil, a particularly deep-rooted and damaging form of evil that haunts our nation's past and present. As Catholics, we have the duty to condemn and uproot racism from our hearts and from our society. Discrimination is a sin against justice; fearful complacency in the face of racism is a sin against courage; hatred and callousness are sins against love. Ultimately, all racist acts are a rejection of God, in whose image each and every human being is made. In practical terms, the sin of racism takes many different forms, from offhand comments to structural systems of oppression of minority communities.
Let us be honest about our own complicity in racism, for "If we acknowledge our sins, [God] is faithful and just and will forgive our sins and cleanse us from every wrongdoing" (1 Jn 1:9). The Lord can free our hearts from this sin so that we can love our neighbours as ourselves.
Catholics should eagerly welcome the fight against racism. It is an opportunity to work for the coming of God's kingdom on earth and in our own souls. It is a chance to give and receive the loving mercy of the Lord. It is a path to closeness with His Sacred Heart, which bears the wounds of all who are oppressed and suffering.
As I am not at all an authority on questions of race and racism, I am striving to educate myself in this time of crisis. Below, I share for my white Catholic readers a list of resources that I have found helpful in the past, or am beginning to use now. Of course, it is limited in number and in scope, largely focusing on anti-Black racism due to current events. And, importantly, this list is merely a place to start — our efforts must begin with self-education, continue with listening and dialogue, and end in active work. The AND Campaign has outlined active steps to take, and I invite you to join me in taking them.
Reading:
Listening:
Watching:
Donating:
Praying: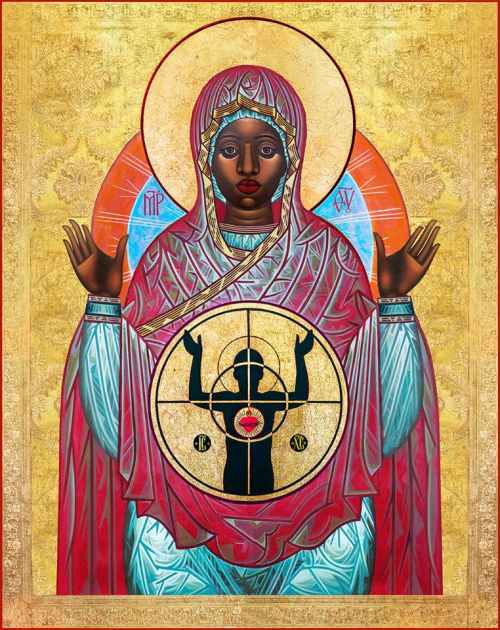 Let us beg Our Lady to intercede for us, our Church, and our nation, that we might be freed from this evil.