I thought she was joking when she told me she was a "motivated beginner" but there it was in black and white on the elementary school Christmas Band Concert program:
Jingle Bells . . . . . . . . . . . . . . . . . . . . . . . . Motivated Beginners
I'd listened to Jingle Bells, of course, over and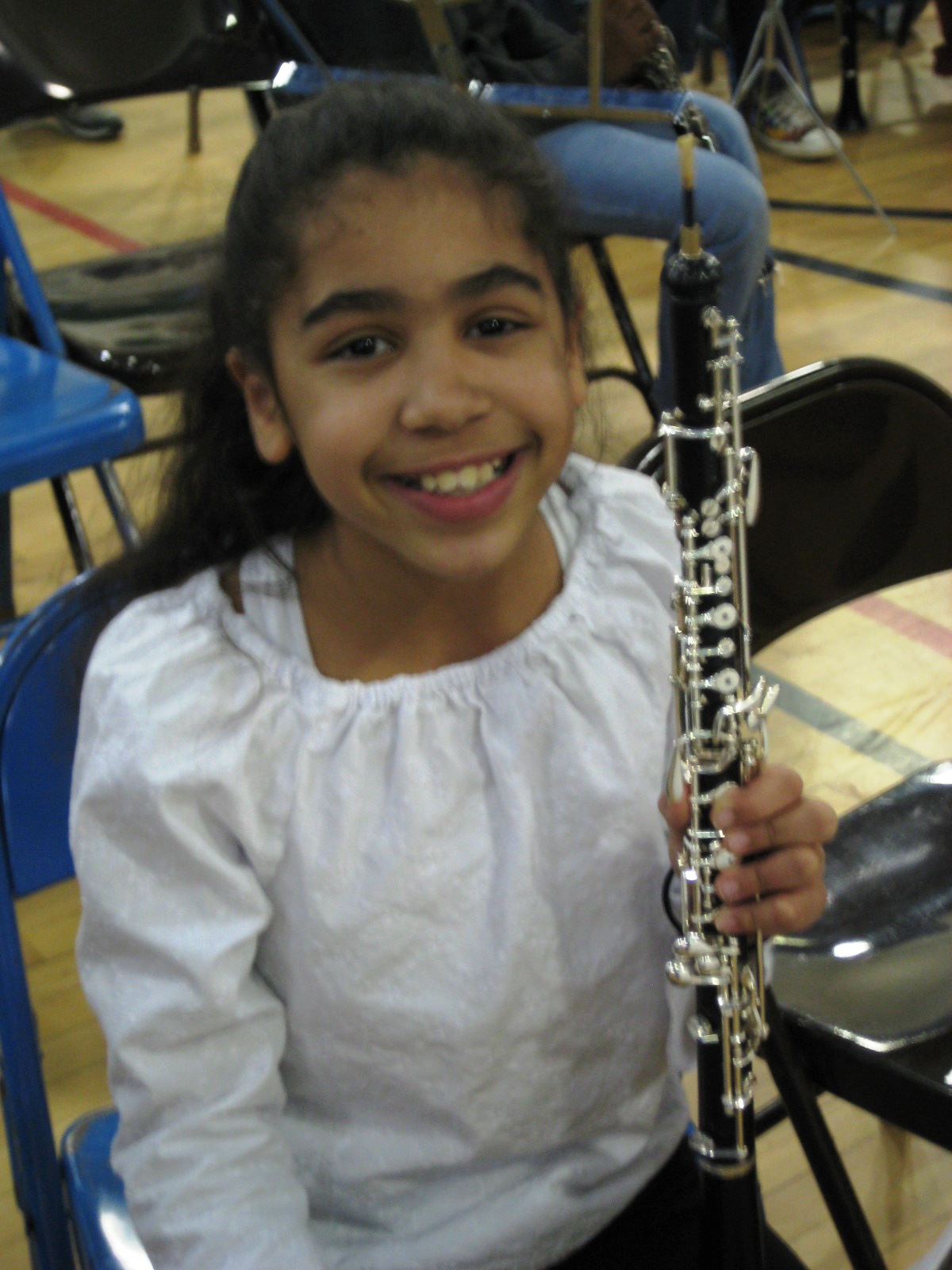 over and over (and over) during oboe practice sessions in the living room, but what I didn't know was that the band teacher had assigned Jingle Bells to all the new students to work on in their free time. Depending on the level of accomplishment, I learned, those who could play Jingle Bells with a reasonable amount of competency the week of the Christmas Band Concert would automatically be included in the group of "motivated beginners"-with their very own listing in the program.
I thought about what it meant to be a "Motivated Beginner" as I soldiered my way through the band concert (only because I love my daughter more than life itself and, by the way, God bless the band teacher forever and ever), and later as I pondered the services I'll lead this week.
See, this time of year presents specific challenges for the preacher. Instead of a wide and varied romp through the text that characterizes almost every other Sunday of the year, come this week, well, the story pretty much stays the same.
You know, baby, Mary, angels, shepherds, star.
There are a few interesting variations in the Gospel accounts of Jesus' birth, of course, but YOU try to effectively communicate a message by exegeting a text in front of a group of tired, stressed out and over-sugared folks who can barely think of anything other than how they plan to survive the relatives' visit this year.
In other words, I've found that examining Greek words and exploring scholars' views on the text are often not the most effective communication strategies on this particular week.
No, even though I determine to do something different every single year, I always come back to just telling the story.
This, I confess, sometimes feels like professional failure. I studied for years to be a pastor-surely I can come up with something fabulously different and brilliantly thought-provoking this Christmas?
That familiar feeling of failure came creeping back last week, but I finally put this Christmas frustration and the band concert together. I pondered: maybe the story can stand on its own? And I mused: maybe it doesn't need flowery interpretation or pretentious exegesis? And then I realized: if I tell it again and again, year after year after year, it might be that pretty soon I'll get good at telling the incredible story of God-with-us, that I might eventually become . . . a motivated beginner!
Because, I finally realized, there are no experts on this night of the year.
All of us are beginners, crowding our way to the manger and straining for just a glimpse of salvation. We try hard the rest of the year but most of us have trouble getting the hard message that little baby came to teach us, anyway.
And so it is on this holy night that we find ourselves, again this year, starting again the journey of transformation that began in a Middle Eastern feeding trough two thousand years ago. 
Yes, we're beginners, again. 
This year as we hear and read and tell the story again, I want to let it sink in, deeper and deeper, until it is indelibly imprinted on my heart.  That way, when the song of the angels begins next year maybe I'll find myself sitting with the "Motivated Beginners."
Blessed Christmas, everyone.