I recently wrote about the holy conversations that take place in my van.  They used to be things like, "Mommy, why did God make the flowers so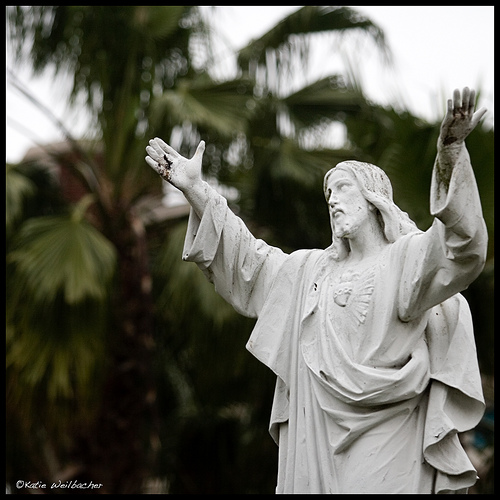 colorful?" or "Look at that statue of Jesus!  It looks like he wants to hug the whole world!"
My, how times have changed.
Holy conversation of yesterday follows:
Youngest Child:  Hey Mom, today I had my very first health class.
Me: Oh?  Did you learn anything interesting?
Y.C.: Not really.  We just learned about puberty.
Me: Hmm.  What did you learn?
Y.C.: Well, when you enter puberty you start to sweat a lot.  And sweat plus dirt sometimes causes this thing called acne.  Apparently it's really bad.
Me: Oh.
Y.C.: So, my teacher said it would be good to wash your face.
Me: Yes. 
Me, again: Wait.  Don't you already wash your face?
Y.C.: Oh, we also learned that kids our age often start wearing deodorant.
Me: Uh.
Me, after recovery: Interesting.  So, did you learn anything else about puberty?
Y.C.: Nope.  I think that's about all. 
(Long Pause)
Y.C., again: Personally, I don't know what the big deal is.
Me: . . . . . . . (speechless).