What do you do, I wonder, when there are no words? 
What do you do when the powerful tool you've always used to express the deepest wonderings of your heart doesn't seem to work anymore, when it just lies there, dusty and broken on the ground?
To me, words have always been a world of wondrous possibility, all shiny and full of potential, just waiting for that miraculous weaving process that will spin them into something beautiful and heart-touching and even breath-taking.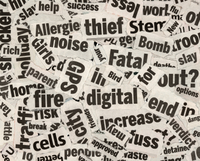 I don't ever know how it happens really, but there they are, always waiting for me.  And when I feel the nudge of God's Spirit or whatever that creative muse calls herself, I've always felt them right there beside me, right where I can reach.  I can begin picking them up, putting one here and one there, pulling some out and putting them over there, hunting for one that's hiding right on the edge of my memory, then laying them out on the table and pinning them together.  I start by stitching them together to try to express the hope and possibilities and wondering deep inside, even if it doesn't have a real name yet.  The words don't usually ripple out in beautiful harmony the first time, but that's okay.  It's the crafting that names the wondering, it's how I touch the deepest part of who I am and sometimes, who I think God must be.  It's a process that's hard to describe . . . I just keep smoothing, replacing, adding, shaving away, until the textures are just right and the cut is perfect, and that beautiful piece of wondering catches the wind and billows with the deepest expressions of my heart. 
I know that the words don't have to be profound questions or ideas or prayers . . . in my case they often are very mundane.  But I have always had, all my life, the words, my friends, sitting at the ready.
They seem gone now.  
I miss them.
Their absence is the most confusing thing; I don't recognize it no matter how hard I try.
Oh, I can see them there, still beside me.  But instead of shiny and new, they seem lifeless and empty.  Scattered.  Useless.  Lonely. 
And when I look at them I don't feel a rush of excitement or possibility.  I just feel confused and bewildered, because I don't recognize these words.  Where are the words that have always been solace and hope and possibility and beauty to me?
I wish for the easy comfort of the words. 
I wish I could pin them together, even into a rough estimation of the wonderings of my heart right now, so that I could pull them around me like a warm blanket and know the very deepest pain and joy in me won't stay stuck inside but might come out into the wondrous light of day to play in the world and find connection to others who have maybe felt something similar.
If only I could find the words . . . I would pray for them to come back to me, for something—anything—that feels familiar right now, because without the words, how can I reach for God?
Likewise the Spirit helps us in our weakness; for we do not know how to pray as we ought, but that very Spirit intercedes with sighs too deep for words. Romans 8:26