It's pretty obvious to anyone paying attention that Calvary is not a typical Baptist church. I don't think people appreciate, however, how completely weird this place is. I could tell story after story, of course, about the strange things that happen here, but I could never do the reality justice.
Example: lately I have been engaged in what I would call a mild difference of opinion and others would call a war with some of Calvary's young adults over the television show Lost.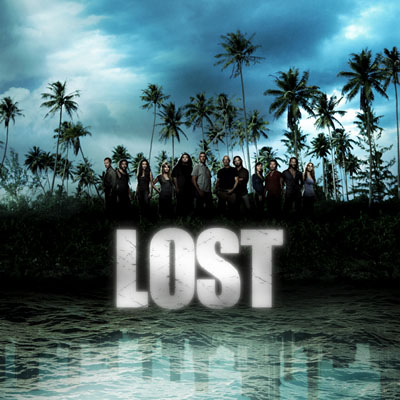 I tried to watch the first season on Netflix–I got 9 episodes into it, actually, trying to do due diligence to the task–but I just didn't like it that much. When I expressed this humble opinion to members of my community of faith you would have thought I burned a Bible or something. They were collectively outraged and seem to still be harboring resentment about this matter.
Since then, I have become what I consider to be an unjust victim of Lost. For example, I must now endure conversation after conversation about the show; no one is ever available on Tuesday nights; anytime a theological issue comes up in conversation I must hear about how that theme played itself out in season two, etc., etc., etc.
Apparently, last night was a particularly riveting episode or something. I was not watching–I was at home, minding my own business, giving the young adults their space. Then, I received the following email:
Subject: Service of Light in the Darkness after Pentecost???
Amy,
I have a request/idea…
As you know, May 23 is Pentecost. What you may not know is that May 23 also happens to be the series finale of LOST.
Therefore, a large portion of our community with be in mourning the week(s) following Pentecost.
I propose that, since we seem to always have a Service of Light in the Darkness associated with the high holidays, that we have a service on the Tuesday after Pentecost to grieve the end of an important era.
I have spoken with Rachel Johnson, Chair of the Worship Team, and she agrees that this would be an important ministry to our community. She also suggests that the service be held at 9pm (8pm central time).
Thanks be to God. Amen.
Julie
This only confirms what I have already learned many times: it's dangerous to empower laity. They can go completely crazy, harass the pastor using her very own words, and cause all kinds of trouble.
See what I mean? WEIRDEST. CHURCH. EVER.
And I love it so much.