I went to a pastors' meeting this week.
This in itself is not that shocking, as I am a pastor and sometimes we have been known to have meetings, it's true. The thing is: the longer I do this work the less likely I am to attend such meetings given my overall dislike for the events. So the thing that is really shocking and meriting of some written reflection, then, is that: I had a really wonderful time.
Honestly, I can't believe it myself.
For those of you who have never had the opportunity to attend a pastors' meeting, let me tell you right now that they are generally not the most exciting events one might have on one's calendar. In fact, in my experience, I spend most of my time at these sort of meetings trying not to roll my eyes when anyone is looking. I know this sounds distinctly ungrateful, but until you've been to one yourself please do not judge.
So, I agreed to attend this pastors' meeting with a great deal of trepidation, especially since it was billed as a "women pastors' meeting"—which, if you can imagine, was more concerning than just a regular old run of the mill pastors' meeting. While pastors' meetings, you see, are attended by a bunch of people who pretend politely to like each other because we all do the same work, women pastors meetings are even worse because we're supposed to like each other just because we're all women.
The older I get the less time I have for this kind of nonsense. It may surprise you to know that neither being a pastor nor being a woman pastor guarantees one's quality of personhood, and in fact I may go so far as to say that we've earned our stereotypes for a reason . . . .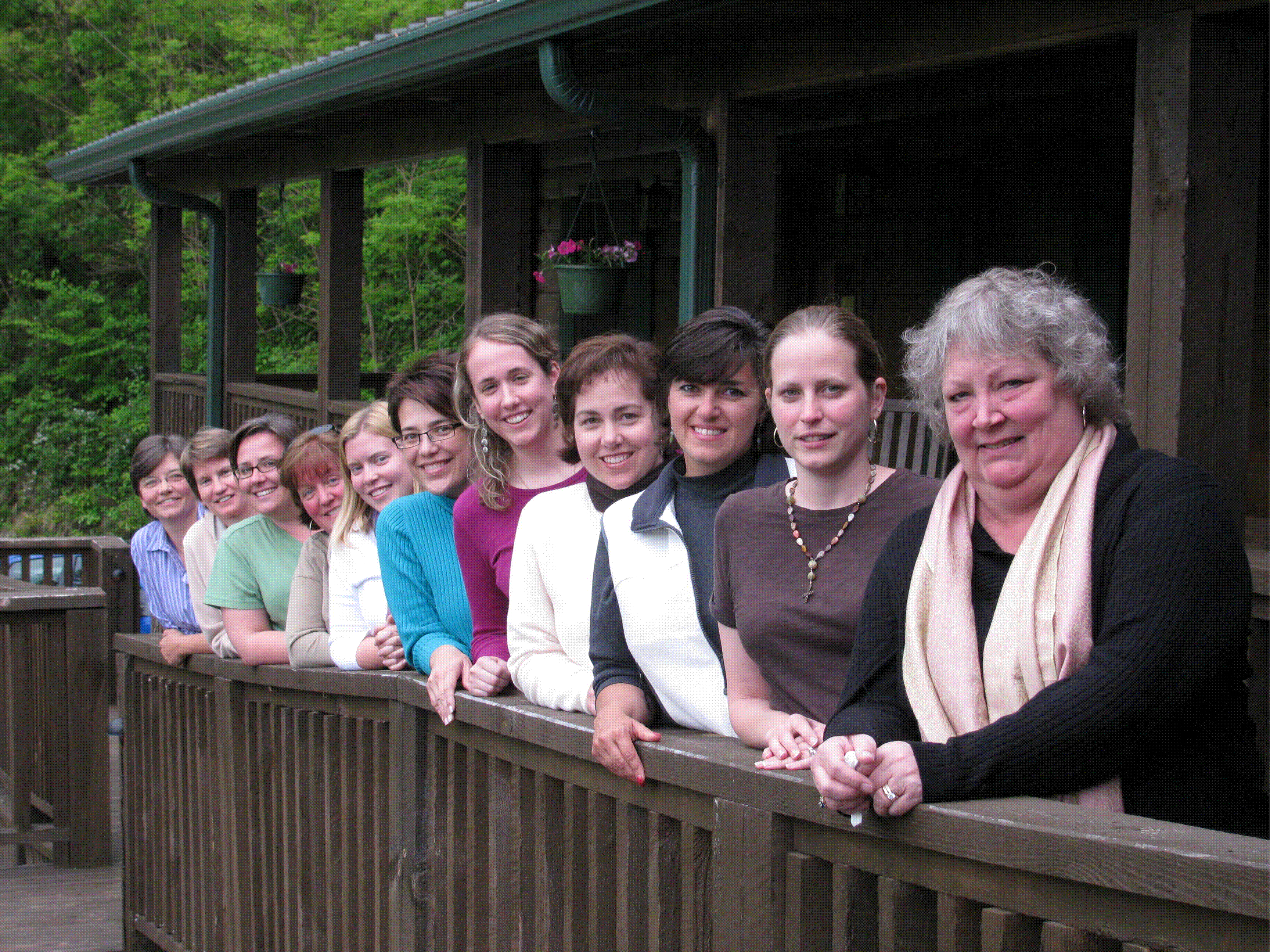 But here are some adjectives to describe my three days at The Sabbath House with all these women pastors: restful, nourishing, challenging, peaceful, restorative, funny, delicious, spiritual . . . in short, it was great.
I either knew or knew of most of these women of course (there are not all that many Baptist women who pastor churches, after all), but the pace of a minister's life doesn't really allow for much reflection time, and most of us are trying so hard to work in a profession that is dominated by men . . . these opportunities for thoughtful reflection and meaningful interaction with women who do what we do (!) are rare indeed.
Lots of thanks to the Alliance of Baptists for making this pastor's meeting happen—I will definitely attend this one again!