It was an easy flight to Paris, and I will be proud for a very long time that we brought two carry ons with us.  That's it.  Four people, 10 days in France, 2 carry ons.  I might even put that on my resume.
Anyway, our friend Alexis picked us up and we drove for three hours south of Paris into the Loire valley, where Alexis' family owns a chateaux called St. Claire, in the district called Sologne–near Orleans and very close to the Loire river.  His family has owned this property for 150 years and it is used for hunting and farming.  Many extended family members have small houses around the large chateaux, as do Alexis and his wife Kim and their three kids: Jeremie, Gabriel, and Naomi.  We've been good friends for over 15 years but we've never had the opportunity to visit Alexis and Kim while they are at St. Claire.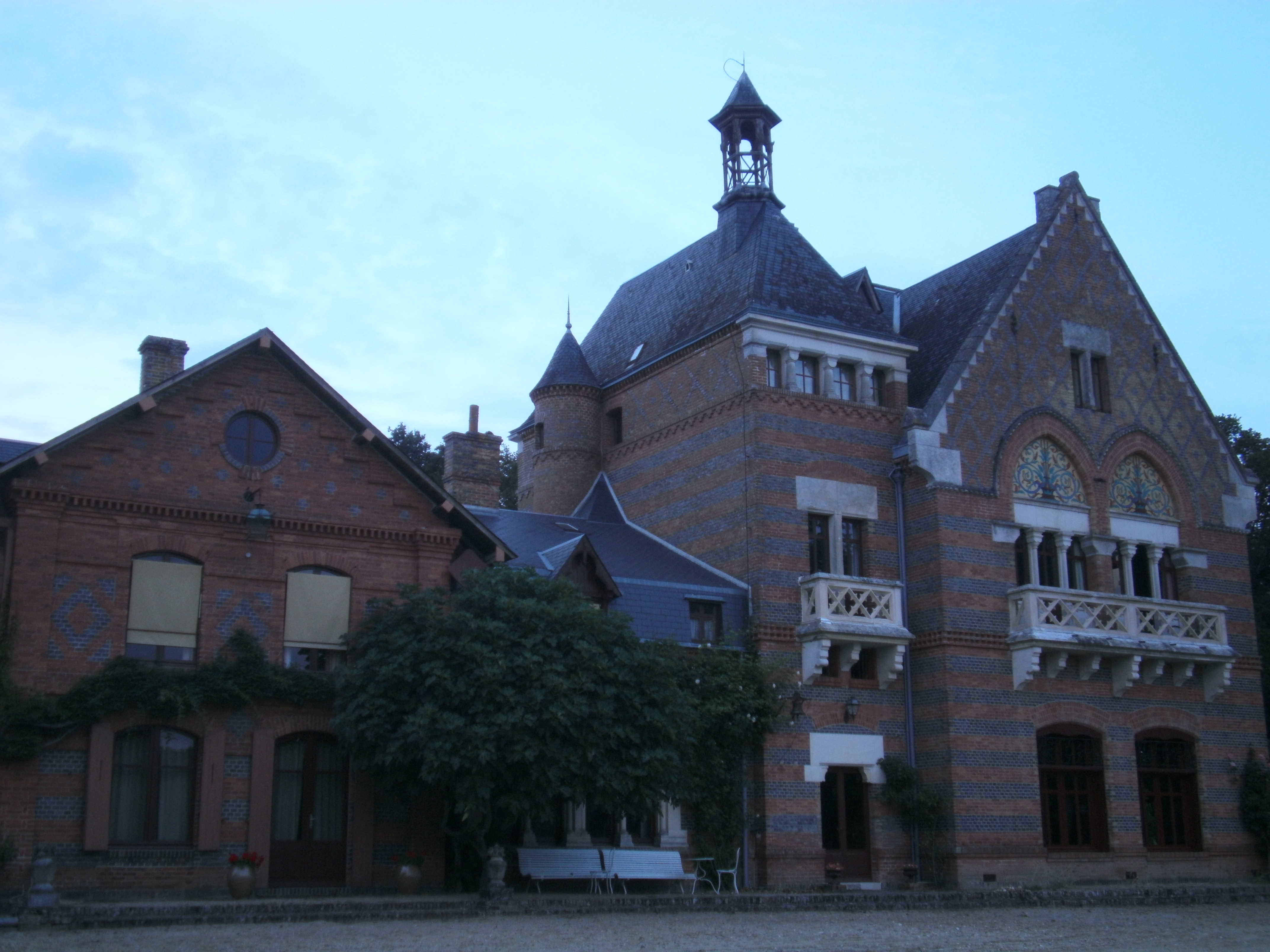 We spent the first day trying to stay awake by exploring this very beautiful property.  There is a strong sense of going back in time, (or into a movie), but the familiarity of close friends balances the strangeness of those feelings.  There is much to do on St. Claire's beautiful property, including walking, biking, fishing, all kinds of games, sitting outside in the sunshine and 75 degree weather, dropping in on the many little informal gatherings that happen all over the property at any given time.  I've met some very interesting people, all of whom have made me question my decision to take Spanish in school.  Folks have been very kind and patient with this language-limited American.
We've hit the ground running with adventures in various villages around the Loire valley (more details of our adventures to come).  We'll spend a few more days here at St. Claire and head to Paris for most of next week!