HAYDEN: Ok two days ago we basically just hung around the house until Jeremie and I went on a really, really long bike ride, which means about 13miles or 22km, which I did on a speed bike. I had never ridden a speed bike before so I had a rough time the whole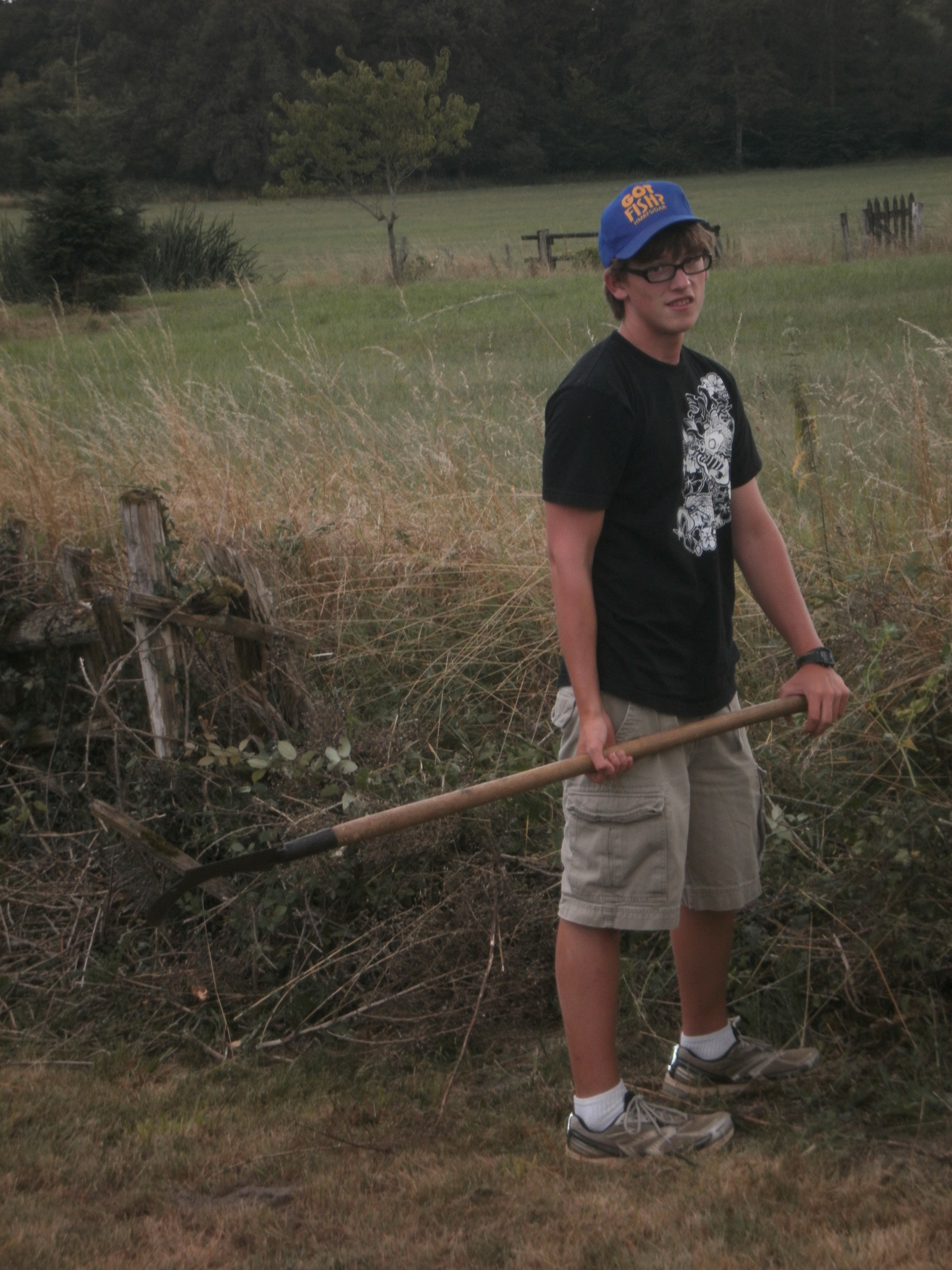 ride plus it was all up hill basically; when we ended up getting home we  almost collapsed, drenched in sweat.  After all that we were put to work building a fence from scratch,  cutting weeds, and cutting back some brush with a probably the coolest tool I've used all summer, called a croissant which is basically a sickle with a strait blade on the back of it. So yeah, kinda had a lot of fun with that lol. Then we had a tantalizing dinner created by my mom and Kim.  Afterwards we basically collapsed into bed.  When we woke up the next day Jeremie and I were a step away from death because of all our work the day before but in spite of all that we were dragged around a castle called Blois otherwise known as blaaaaaaa by me and every other lazy American lol. But it was actually pretty interesting, they had some really great architecture and crazy history involving a lot of partying, assassinating, and waging of war(oh also all the French people there were making fun of how loud I was when I walked hahahahah).  So once we left there we had a long ride home, and once home Jeremie and I were deeply entwined in an aggressive soccer game with my bro, Gabriel, and Alexis (which we nearly won).  But after that we had dinner and FINALLY got to use Facebook J.  But today we woke up and I had to go be a caddy for 3 hours for 6 euros; not so great. Buuuuuuuuuut now I'm home and I get to have pizza so it's good.
HANNAH's Entry (deux): So Naomi and I went to her cousins' house to ride on the 4-wheeler. She taught me how to drive it and it was fun but bumpy. Then we played war (the card game) and I lost. After that we went into their swimming pool it was cold and not as disgusting as it was before. I was going to do a flip into the pool but I was too scared. Then we played a game on their zip line and I actually won that one. We did one more lap on the 4-wheeler and then got on our bikes and rode back home. We had a sleep over with Naomi's cousin Camille and it was weird because no one talked! AT ALLL.  We woke up and got ready for touring a castle again.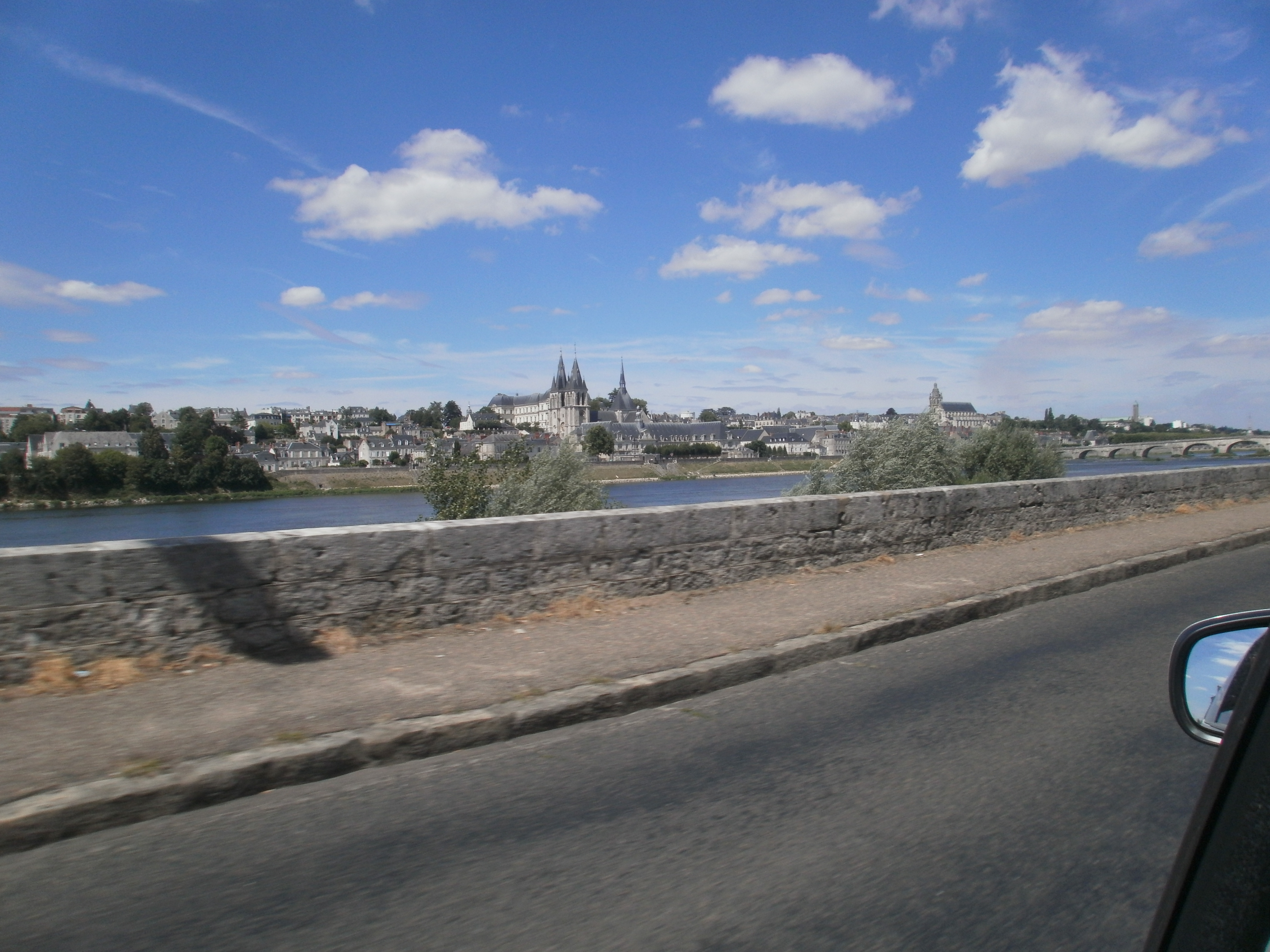 This time we drove for about an hour to the castle called Blois. It was very awesome because one of the Henris lived there so the walls had H's written everywhere which I thought stood for Hannah of course! The architecture was really cool but my favorite was the spiral staircase. On the drive back this bald man had a toy cap gun that I thought was a real gun so I got scared and told the boys (bad decision) so they looked and saw him give the gun to his 3 year old son and laughed at me for a LONG TIME!!!. I was looking at the people looking by and I noticed that the old men were very stylish except for this one that had his shirt all the way unbuttoned Jeremie said he was drunk. Then we got back and I fell into bed and immediately fell asleep!!!
SAMMY: Two days ago, we did nothing. We hung out, watched a movie, played a little soccer, and went on a picnic on our bikes. The next day, however we went to a castle, and walked around after eating lunch on the grass. We toured the interesting looking castle, and saw a lot of "H"'s, which made Hannah feel important. After the castle we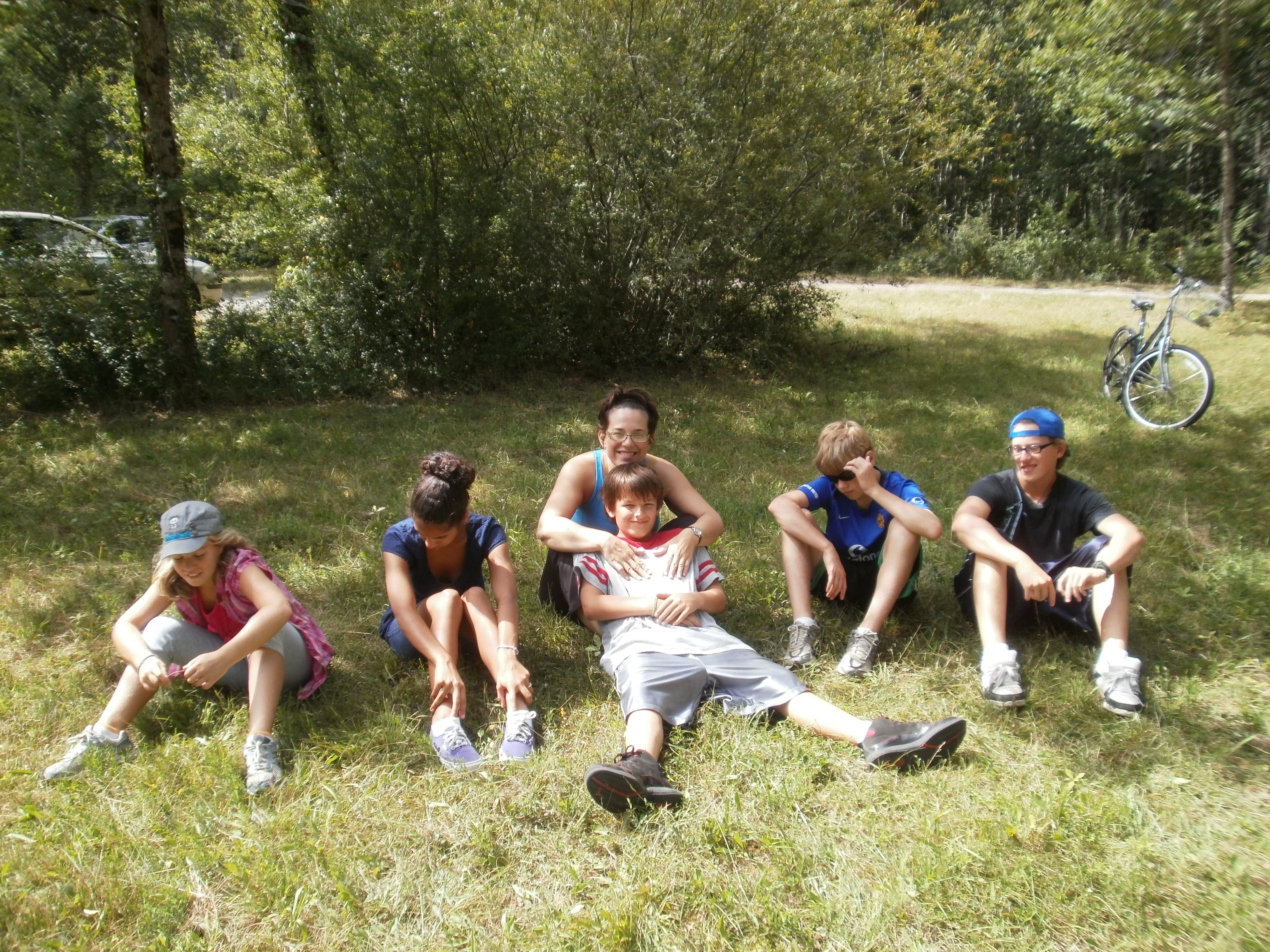 came back and played an hour long soccer game where Gabriel, Alexis and I beat Hayden and Jeremie 12 to 11. Hayden and Jeremie played very hard, and so did we. Today, we went on a 4ish mile bike ride. Then I wrote this.