We've been doing a lot of biking around the countryside here.  This is an area of France that was damaged quite severely during WWII as the Loire River runs right through the region and there are many strategic bridges that the Americans tried to destroy and, inadvertently destroyed lots of other beautiful, old buildings.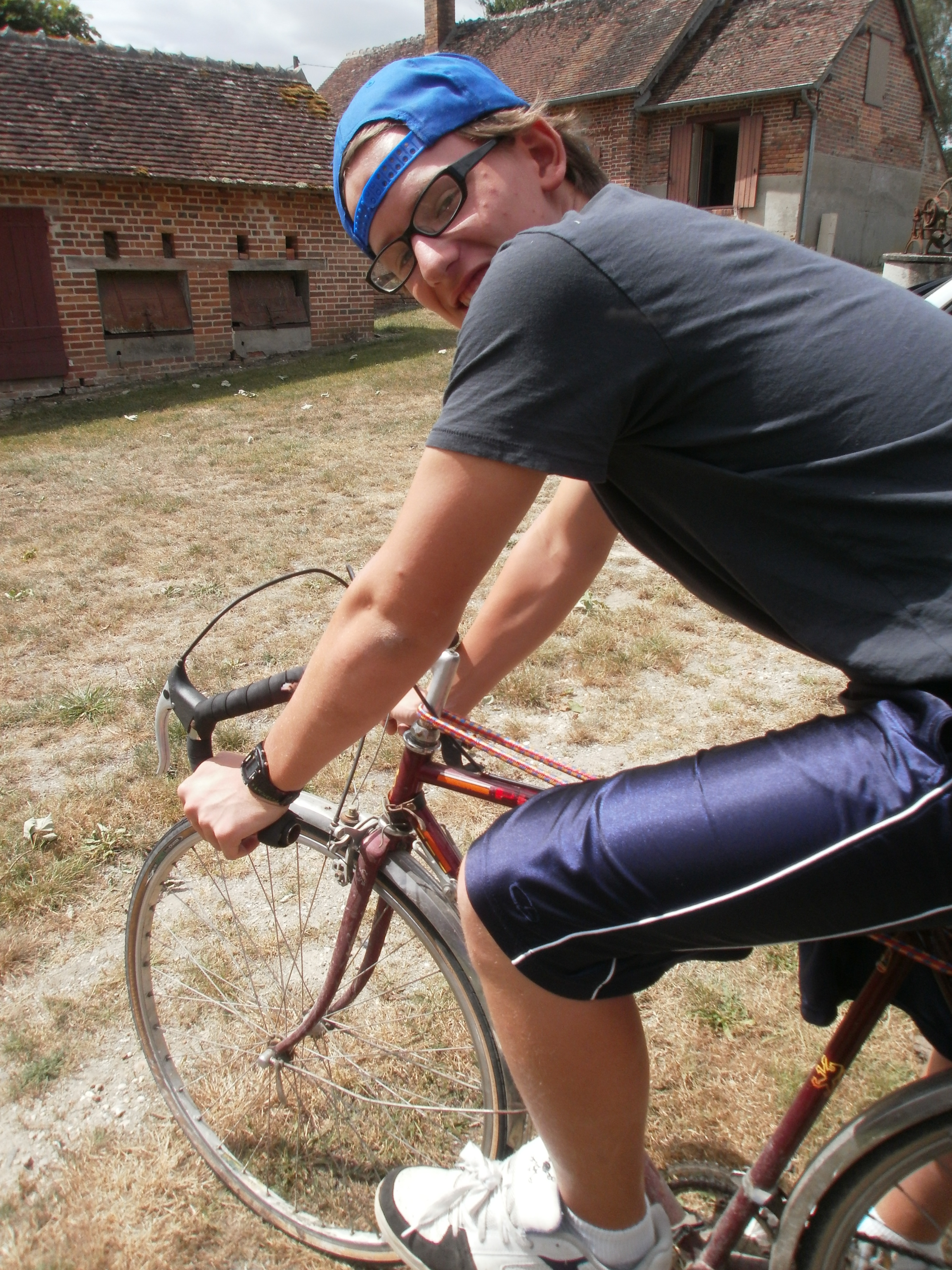 Nevertheless, it has been fun to imagine that time in history and explore the woods and villages near Sainte Claire on our bikes.
We've also done quite a bit of hiking around the property, relaxing in the sunshine, reading good books, trying new food, playing soccer, and getting ready for our next week in Paris.  We'll board the train Monday and speed to the big city, with a whole list of adventures ahead of us!