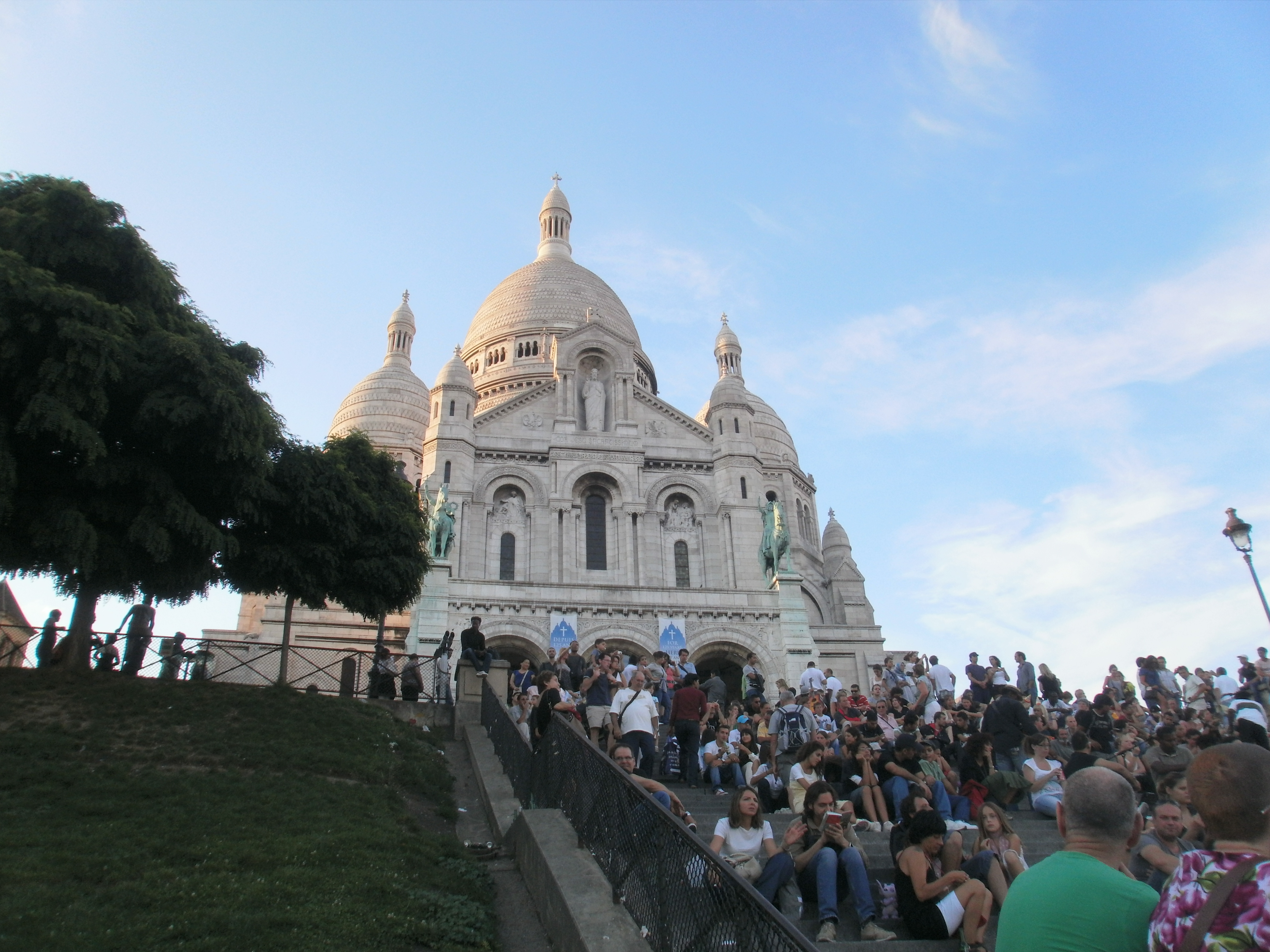 An entry covering Monday 8/9 and Tuesday 8/10
SAMMY: Yesterday, we went on the train. Two of them. The first train was very nice-amazing even. The next train was packed, bumpy, and loud. We found ourselves standing on the whole trip. It was fun, though. After arriving in Paris we found our apartment. After dumping our stuff, we went to the Sacre Coeur. We thought everyone was lost, but we were proved wrong when everyone came together. After that we saw an AMAZING guy on a pillar juggling a soccer ball. Think of a gymnast soccer player standing on a pillar. At one point, he balanced the ball on his head and climbed up a tall pole. After many blocks and a few pickpockets of walking, we came upon dinner. We were greeted by undercooked food in small portions, and some people breaking glasses. After dinner we came back to the apartment were 2 of us didn't have pants for sleeping, and all of us had an uncomfortable sleeping spot. After waking up bright and early morning we went to a church, then Notre Dame. For lunch we went to Luxemburg gardens, and then we went to the Eiffel Tower. The Eiffel Tower was not that hard to climb up on the stairs, and it had an amazing view. However we couldn't go up to the third floor (out of three) because the stairs were closed, and the elevator line was huge. After coming back we hung out at the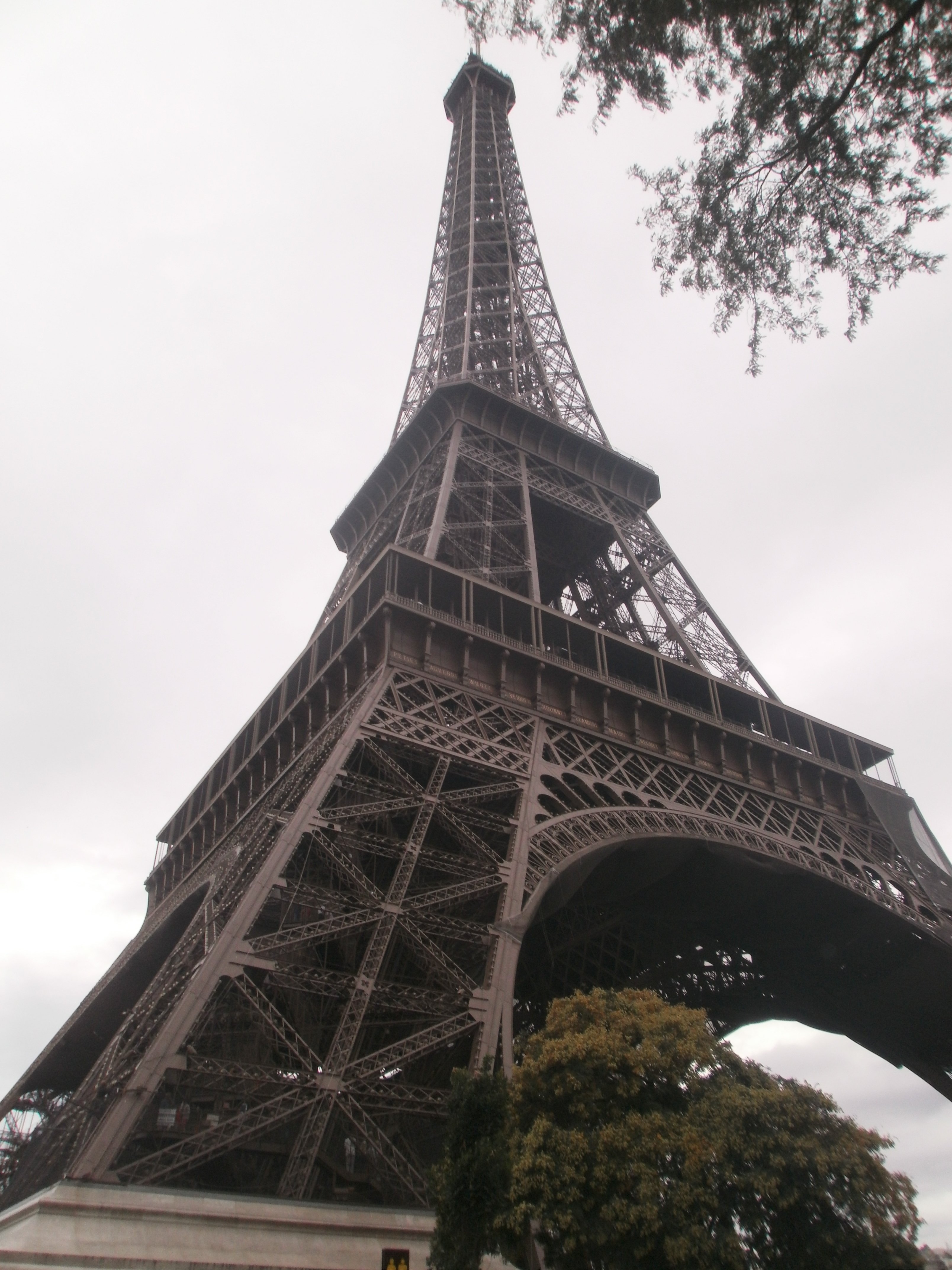 Langlois' house while deciding where to go to dinner. We also found out that my mom and Kim (one of the Langlois) saw Owen Wilson, the blonde actor with the weird nose. After that, we had dinner, where I ate too much. After dinner, we came back to the apartment, where I was bugged to finish this blog entry faster. I will now take a shower, which is what I was bugged to do.
HANNAH: I was elected to go in the car with Naomi which I was glad about we played mad libs and this game where you yell out "BANANA" every time you see a yellow car. Alexis drove slowly by the train station so we could look for Mom, Sam, Hayden and Jeremie when we didn't see them we drove to the place where we picked up the key and found them all looking confused. We got the key and went to the house were we dropped everything off and went to this HUUUGGGGEEEE church.We walked up a lot of stairs which in the beginning was fun in the middle ehhhh and at the end exciting! We watched this cool dude do tricks with a futbol it was soooooo cool! When we were walking to the restaurant some people tried to pickpocket Hayden but Naomi and I walked really fast so we could get away from them. After dinner we had dessert which was cream puffs with ice cream inside drenched in chocolate! SOOO GOOD!
We woke up at 8:30 this morning and got on the metro to meet the Langlois in front of a church when we met them we went inside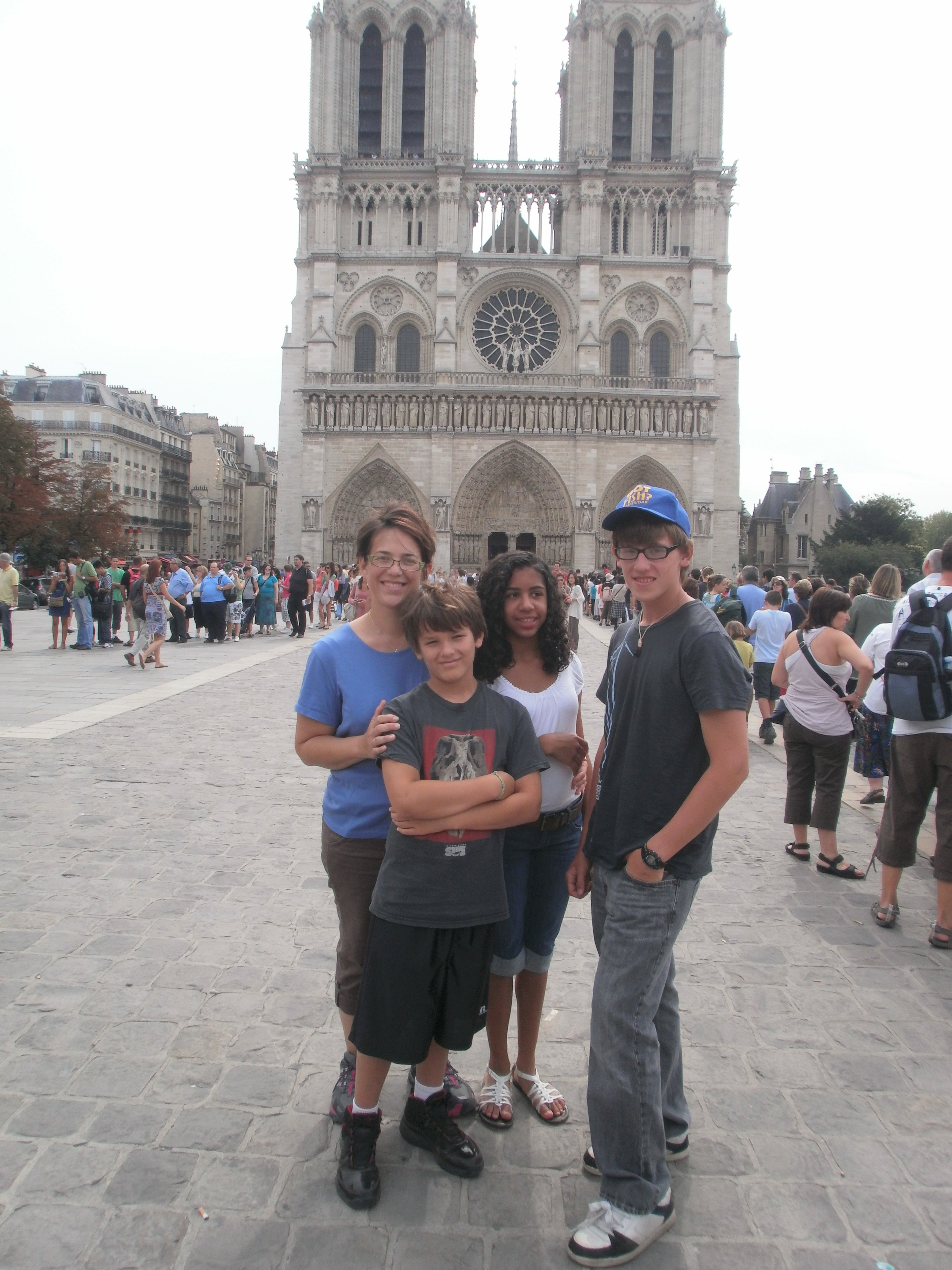 the church and then walked to Notre Dame which was beautiful! Then we walked to a "Marche" and got bread for lunch we had a very nice picnic and Luxemburg Gardens. After lunch we hopped on a bus to the Eiffle Tower and waited a suprising 15 minutes to take the stairs!  Since I had just drunken a Monster for lunch I was energized and ready I did not get tired and enjoyed the view and it was cool to have Alexis point out where we had been sight-seeing.
HAYDEN: Ok so yesterday was pretty crazy, we went on two trains to get to Paris. The first of which was ok it wasn't full at all, we walked around a little bit and easily found a seat; the next train was MUCH different.  We walked all over the train for about fifteen minutes and found a seat nowhere. I was doing all of this while carrying a rather large suitcase and eveeeeeeeeeeery person on the train decided that was the perfect time to stick their foot in the middle of the aisle. So after trying to hop over people's limbs and carrying the suitcase on my head I just decided to forget it and I plowed through the aisles. I got some nasty looks but I just shrugged and smiled because I knew even if they yelled at me I wouldn't be able to understand them anyway haha.  But anyway we just ended up standing up the whole way to Paris which was about an hour.  So then when we got to Paris we hoped off of the train and went walking to find the apartment we were staying at and mid way through the walk our friends met up with us.  We got to the house and we stayed five minutes an immediately left to go sight-seeing with our friends. We went and saw the Sacre Coeur which is the highest peak in Paris but it's actually more like a hill with a really cool looking church on it lol.