HANNAH: We woke up bright and early to get on the metro and go to Sainte-Chapelle.  It was so pretty; the stained glass windows had pictures from the Bible.  So we sat there for a while and then we walked around for a while we walked to the Pompidou Center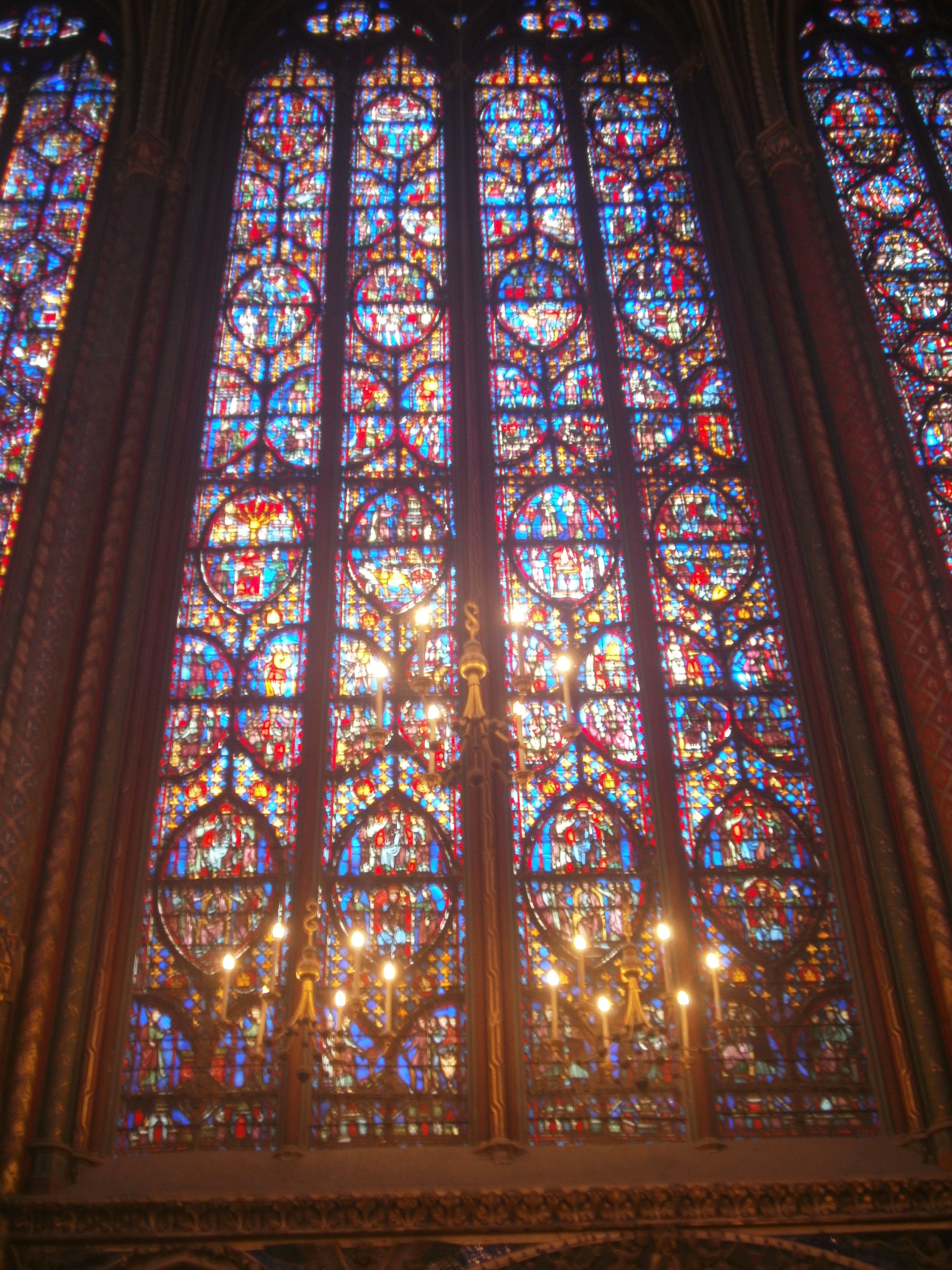 and I got these really pretty genie pants.  We had an indoor picnic at the Langlois' and then went home for a nap which I didn't take.  We took the metro to the Musee d'Orsay and saw pictures.  My favorite were the ballet ones from a book I had when I was little.  For dinner we went to a steak restaurant and all you did was say how you wanted it cooked and they brought you a plate with steak and fries.  It was sooooooo good and the fries were amazing.  But my favorite was the sauce they put on the steak it was really good!!!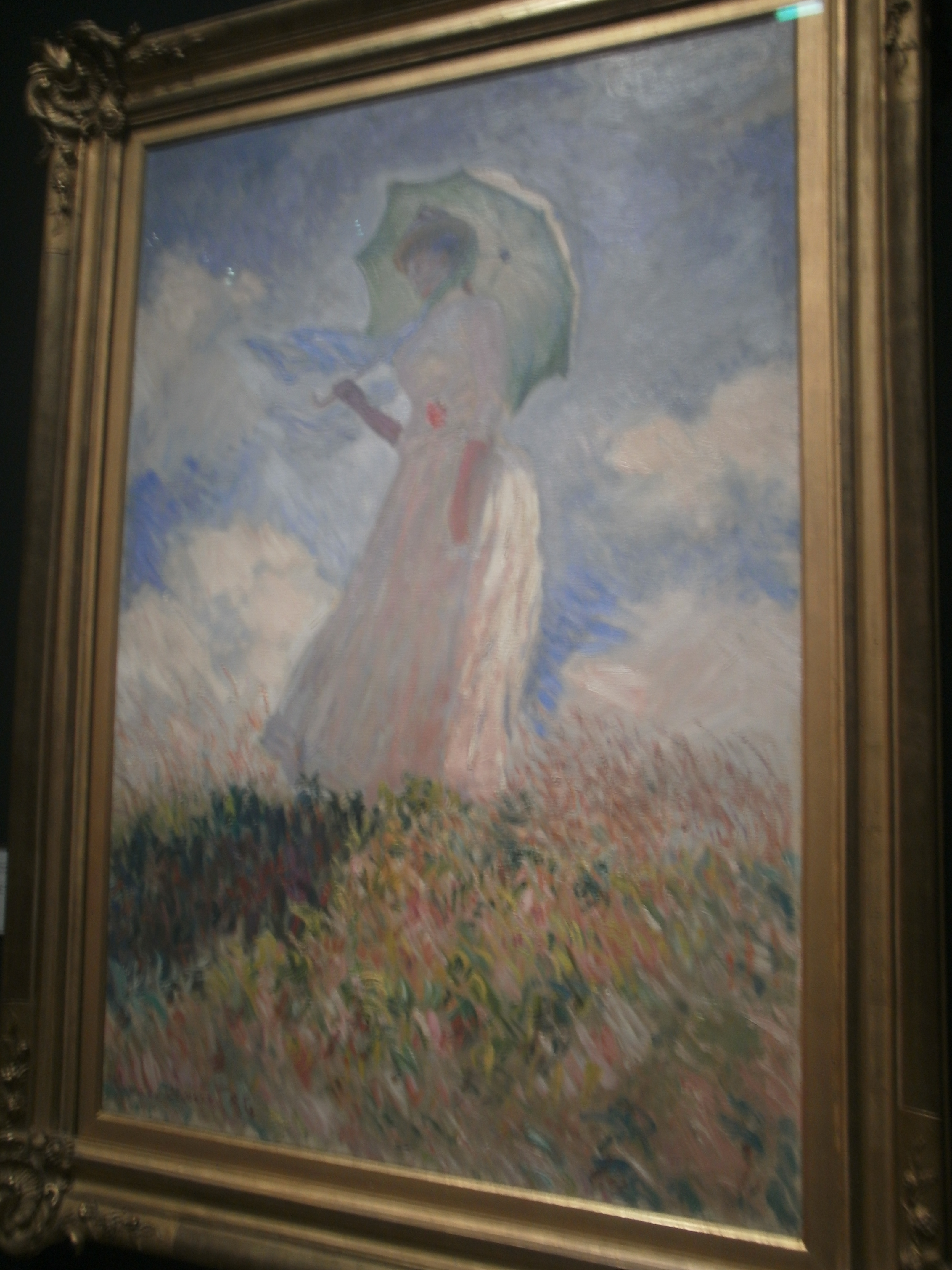 SAM: We woke up early to go to Sainte-Chapelle.  It was cool looking, with all the stained glass windows. We then walked for a lllllllllllloooooooonnnnnnnnnnggggggggg time. After our walk we went to the Langlois' apartment for a lunch where I made a delicious sandwich (if I do say so myself).  After lunch we came back home and went on the computer. After that we went to dinner where you just say how you want your meat done, and they give you two orders of steak and fries, and then dessert. It was SO good. After that we came home.
HAYDEN: Yesterday we woke up way too early for me to function.  We went to Sainte-Chapelle where they had some huge stained glass windows that according to the thing I read have over a hundred scenes from the Bible which I thought was crazy especially with the technology they had back then.  But after that we walked around the city for quite a while and ended up in fron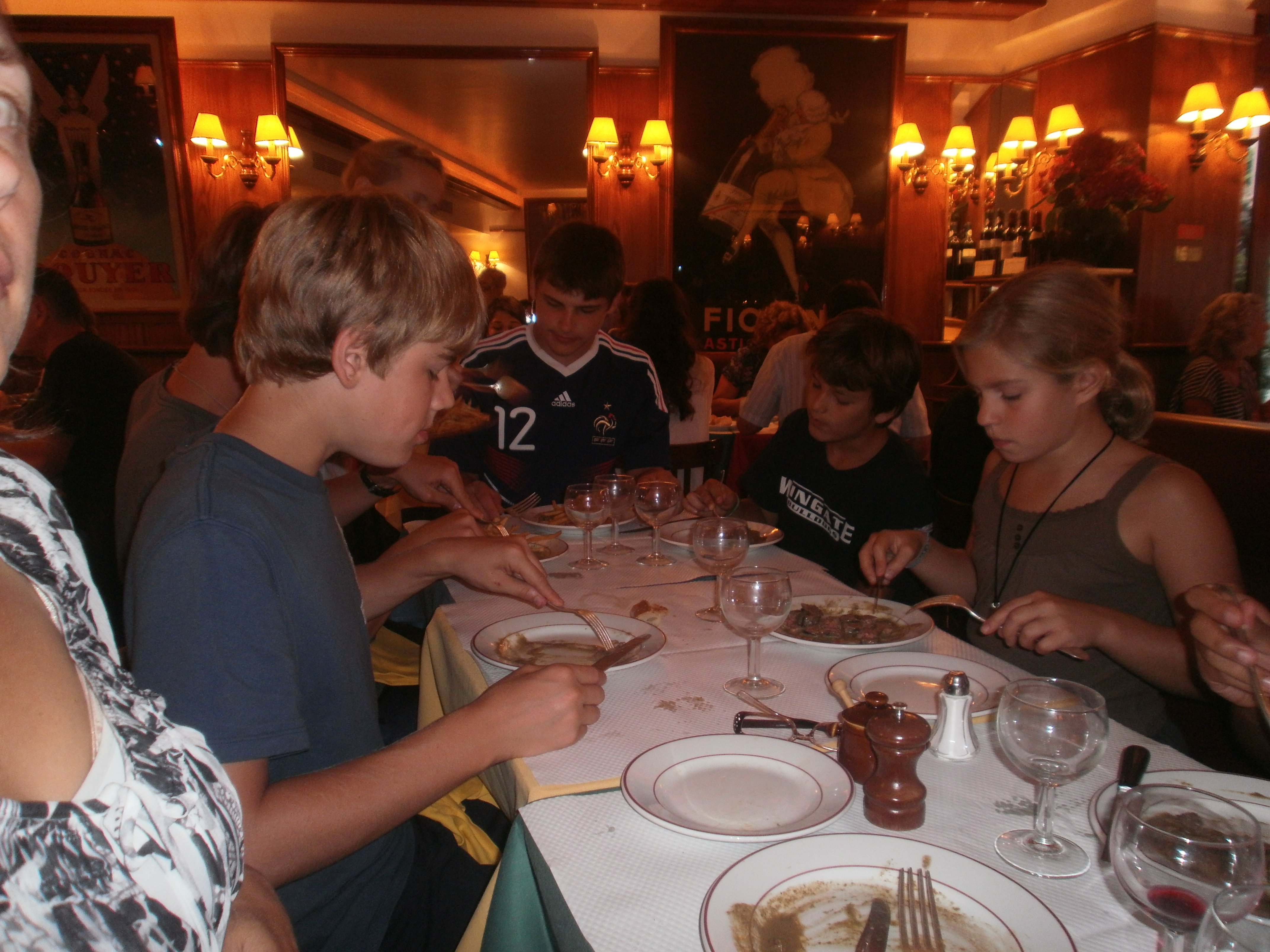 t of the Langlois' house where we made sandwiches for lunch.  After that we went home and I took a freakin awesome nap. After that we went to a steak restaurant which was waaaaaay too expensive and I didn't think was that awesome either but I was pretty hungry so I didn't care at all. But after all that we came home and I FINALLY got to talk to Aimee!