HANNAH: We woke up super early to take the metro to the Louvre when we got their there was a huge line but not as long as it was
in the afternoon. We got in line right next to a chocolate store and decided we would buy some for our hosts who lent us their apartment afterwards. Finally we got into the Louvre and we got in a kiosk line. We were in line for about 10 seconds got our tickets and left. We got these electronic guide thingies and took a tour about the masterpieces. I liked this tour because it informed you about only the masterpieces and cool things about them. The last masterpiece on our tour was the Mona Lisa. There were A LOT of people in the room and I could not manage to get an up close look at it but I saw it from a good distance and it was disappointing and scary. Whenever I moved and looked at her she would stare at me with this kind of smirk on her face which was not to fun, and she just not "ALL THAT." I just don't understand why people come from all around the world just to see this scary looking girl. After that we went to get our last souvenirs from France and went to the Langlois house we had another yummy indoor picnic and went home for a nap. We met the Langlois at the opera house and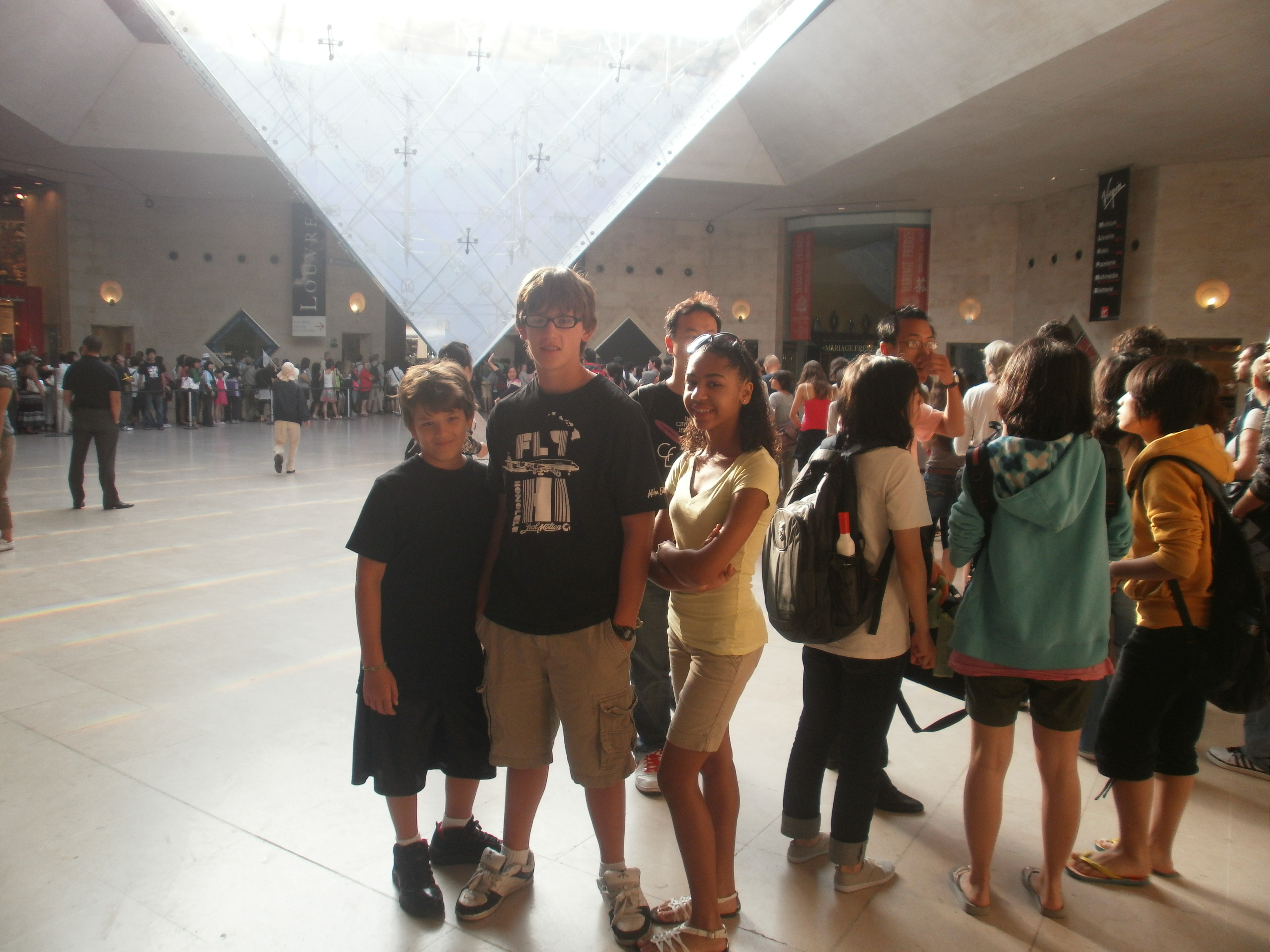 walked around for about 45 minutes.  We wound up eating at a place called "Hippopotamus" !!! IT was not that great but the name definitely made up for and we each grabbed a handful of mints as we left.  So we hopped on the metro and got to the boat that we would be sitting on for the next hour. After seeing all the amazing places we went at night on the river my favorite was definitely the Eiffel tour.  Even though it's an ugly brown in the day at night it looks gold. We woke up early the next morning and went to the airport to head home.
SAMMY:  Today we woke up early to go visit the Louvre-you know, the one with the Mona Lisa. After going to the museum we went to the Langlois' for lunch. Then we went to dinner at ""Hippopotamus." Then we went on a boat ride. Then we slept. Then we came to our apartment. Then we slept. Then we woke up and got on a plane. Then we got home.
HAYDEN: Today we woke up pretty early so we could go see the Louvre.  We hopped on the metro and waited in line for a while to get in.  When we finally got in it was pretty cool I liked all of it a lot but I thought the Mona Lisa was pretty overrated although it was still interesting. I was really impressed though because they gave it its own wall which is pretty crazy if you see the quality of paintings that had to share a wall.  But anyway after  that we went over to the Langlois' to have lunch which was great.  After that we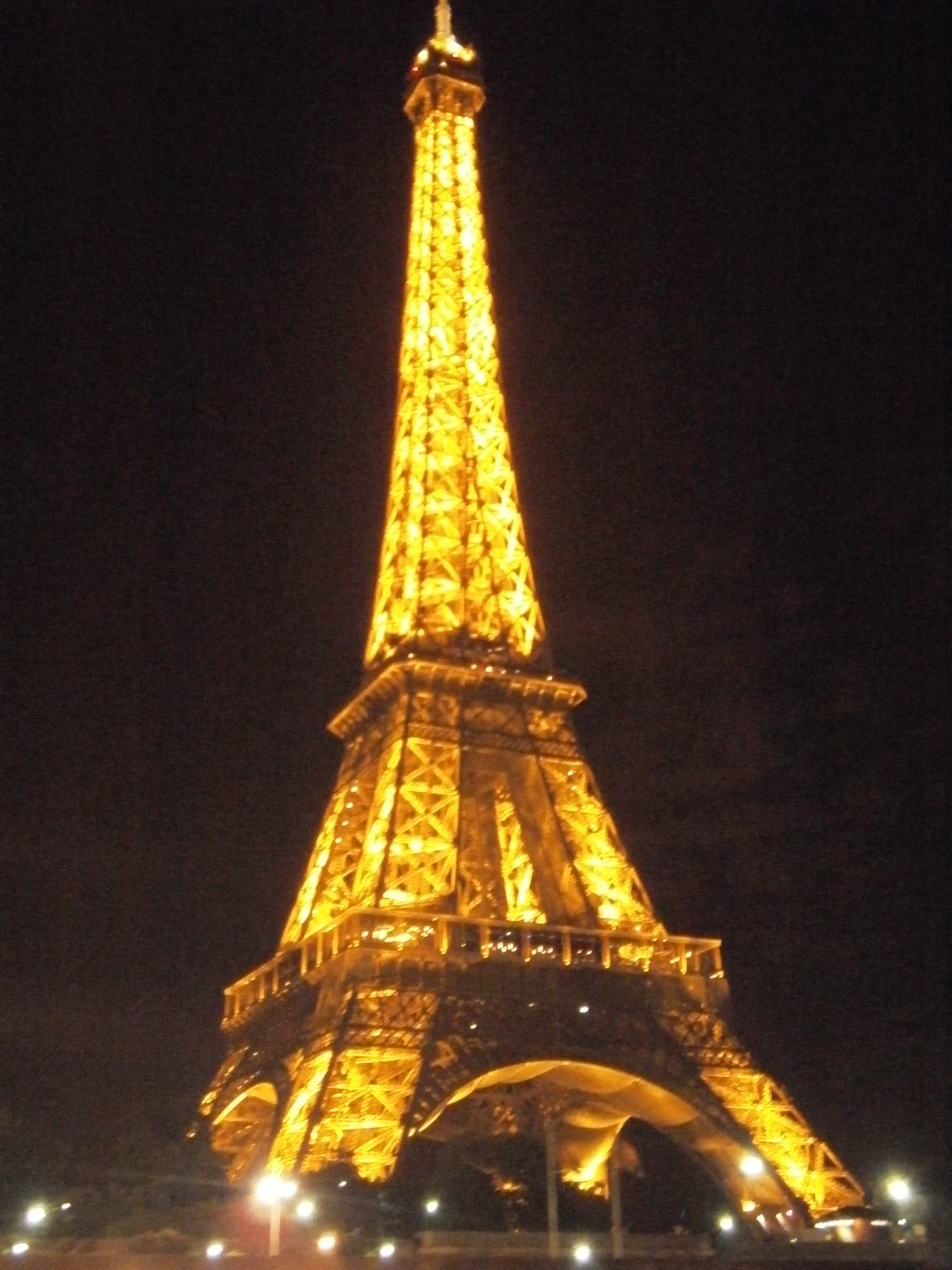 went home to take a nap and stuff.  After we had taken a great nap we went out to eat t this place called the Hippopotamus which was ok.  After we had eaten we went on a boat ride on the Seine river at night which was really cool.  I thought it was cool because you could see all of the monuments and stuff all light up by lights and more importantly you could see the Eiffel tower which looked really cool at night with all the lights on it.  It made me kinda sad though it was really pretty and reminded me of Aimee the whole time; but anyway the boat ride ended and we said goodbye to the Langlois.  The next morning we got on the plane which took three hours for it to take off but we eventually got home.