Since I work in Chinatown, D.C., it only seemed right to pay a visit to a sister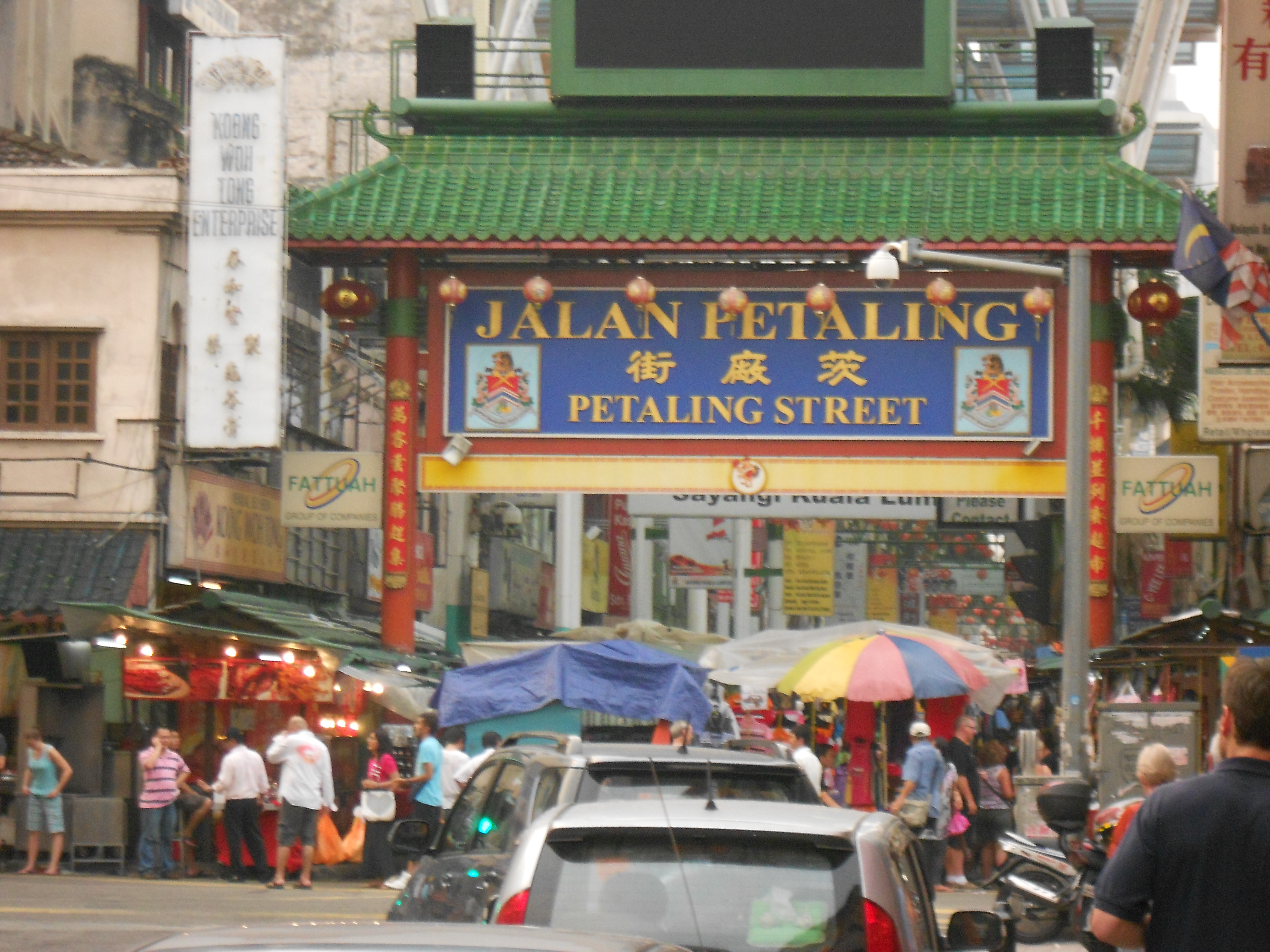 Chinatown…in Kuala Lumpur. Lonely Planet says that Chinatown, KL is best experienced after dark, so I took their advice and set out on an adventure last night. First order of business: taking the KL monorail two stops. It really was like riding at Disneyland…quiet, clean, air-conditioned. Impressive.
After exiting the monorail stop we made our way toward the main street in Chinatown, which is not really a street but more like a super crowded garage sale. Booth after booth of knock off handbags and fake watches stretch as far as the eye can see, with super enthusiastic proprietors promising the best deal ever. Funniest moment of the trip so far: I was weaving in and out of the pathways around the stalls with Jeffrey Haggray, pastor of First Baptist Church, Washington, DC, and Yvonne Lamb, president of the DC Baptist Convention. Both Jeff and Yvonne are African Americans, which apparently is something of a novelty around here. As we made our way through the stalls, vendors trying to get our attention and hopefully our business, one vendor yelled toward Jeff and Yvonne, "Hakuna Matata!"
After recovering from near death laughter, we found ourselves accosted by the woman running Chinatown's fish spa. Quick review: a fish spa is a place where you go to let small fish nibble dead skin off your feet. The more adventurous among us followed the woman into the spa just to see what the whole process entailed. If you can imagine sitting around with a whole bunch of people in a dark room that smells like a pet shop, all the while soaking your feet in large aquariums…then you'll have a pretty good idea of this fish spa, anyway.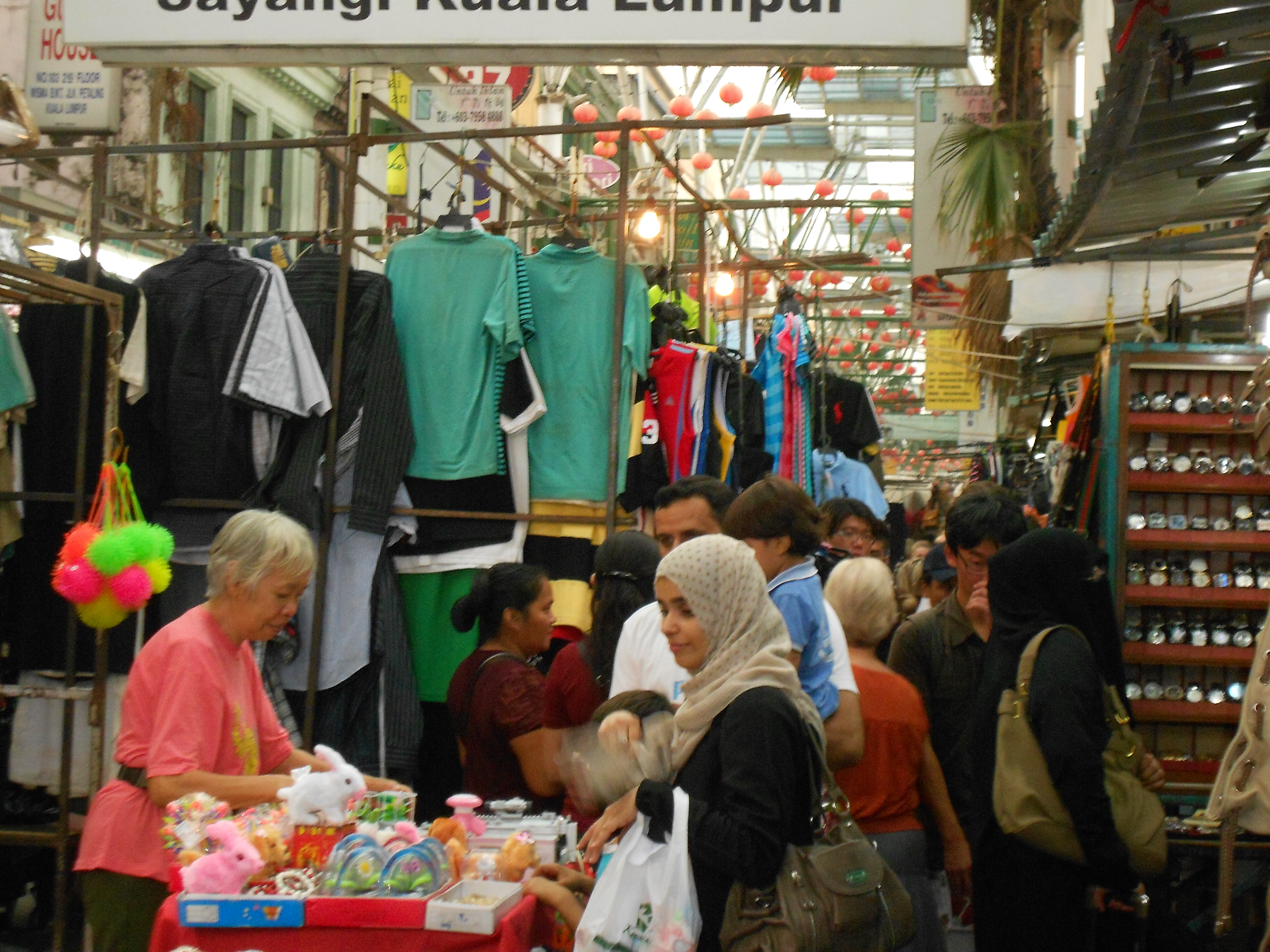 We passed on the opportunity to soak and kept moving toward a stand selling bags offresh-cut fruit. Pick up a baggie of papaya slices or pineapple chunks, watermelon, star fruit, lychee—among others, for about 1.5 RM, around .50 US. Amazing. And tempting, as the fruit was cold and we were most certainly not. The air here is heavy and hot and wet, and in Chinatown it's filled with incense smoke and the smells of food vendors roasting nuts or frying seafood.
We finally wove our way toward Central Market, a quieter more tourist-accessible collection of vendors, but by then we were all exhausted and ready to crash. Seems like jet-lag has this strange way of letting you struggle along until suddenly it will not anymore, and you hit the wall. Staggering around bleary-eyed, we decided to skip the monorail and find a taxi ("taksi" on all the signs here) to get us back to the hotel.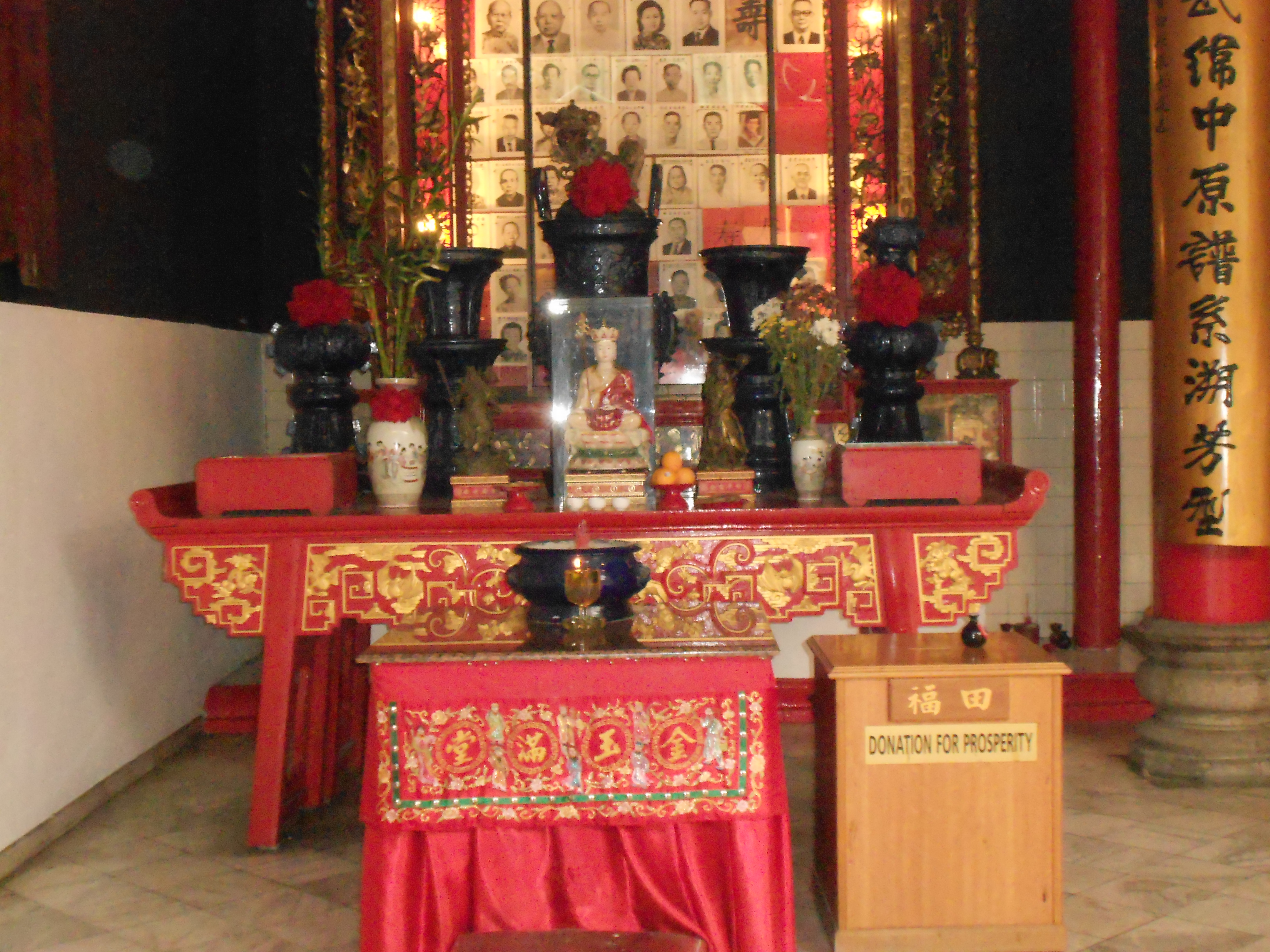 Overall I have to say: Lonely Planet, you were right. Chinatown after dark was definitely worth the trip. I might be back…it really depends on whether the offering I put in the "prosperity" offering box (you could choose between prosperity, charity, or luck…) pays off. Time is limited in KL—just one more day. But if so, I envision a bunch of trendy fake purses in my future.