It's funny to me.  Today is all about you, Jesus, but we never hear how you felt or what you did.
Joseph packed up the family and traveled to Bethlehem; Mary gave birth; the shepherds watched their sheep and the angels sang; the wise men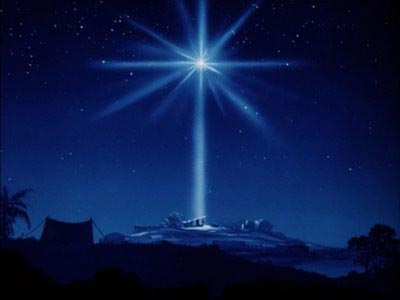 traveled from afar.
But what about you?
How did you feel, being so suddenly pushed into a dark world, held in the arms of bewildered and scared young parents, burdened so suddenly by all of the hopes of an oppressed and weary world?
It's all about you today, but nobody recorded what folks normally say about babies…did you have a lot of dark hair?  Were you born crying?  Did you clench your little fingers into fists and wave them frantically?  Did you snuggle up next to your Mama for warmth and comfort?  Did the cold air on your skin make you cry?  Did you look all red, wrinkly, and smushed from the trauma of being born?
It's all about you, but to hear the story you would think it is all about us.  We who received your birth, who were here waiting when you arrived in this world, all of us who peered over the manger to get a glimpse of your baby self…we're the ones who so desperately need a Savior.
And so, we wonder.  How will a little baby like you, born in a stable, child of desperate circumstances help US?  We're tired and desperate, sad and lonely, war-torn and hopeless…we feel most days like this situation in which we live is all about us.
But today we remember the truth: it's all about you.  Little baby, asleep in a manger, born this night, come to save us.  While we celebrate to excess and become distracted by the shiny façade of the holiday, help us remember tonight that it's not really about us at all.
It's all about you.
Amen.