We Are the Church: Comforting Each Other
Today we're doing something a little unusual in morning worship. We're gathered for the worship of God this morning and we're also remembering the life of one of our dearest Calvary members, Dee Robbins, who died this week. Dee was a Calvary member for 61 years, and her memory is part of what guides our worship today. Much of the music was planned in Dee's honor; many of the people leading worship today were very special to Dee. As Dee would have wanted, it's scripture that guides our worship this morning, but as we begin our discussion of the text for today, I want to tell you a little bit about one of my memories of Dee.
The first time I "met" Dee was over the telephone. Dee was on the search committee that called me to be pastor here atCalvarymore than nine years ago. It was a strange match, it's true, but then again, many things around here are strange, as you may well know.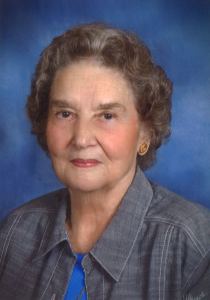 My first interaction with the search committee was a telephone call in which there were 11 people on the other end of the telephone asking me questions. You can bet I was prepared for that interview: I had my notes on every single member of the committee and I was ready when, toward the end of the interview, they asked me if I had any questions for them.
Opening my carefully organized binder, I turned to question number one and asked: "Do you think your church is ready to have a woman as pastor?"
Dee didn't even miss a beat; she answered my question immediately. Her answer was something like, "Well, we wouldn't be talking to you right now if we didn't think we were ready, would we?"
I can recall very few other times in my life when I have felt so scared. I'd thought it was a reasonable question….
Later I learned, of course, that Dee Robbins was opinionated about many things, but really she was the last person to be scared of. Our relationship changed, actually, over a meal. Like she did for many of you, Dee invited me and my family to her house for breakfast one Saturday where we made and ate piles and piles of waffles. I began to know her better that day, as we sat across the table and shared a meal together: breakfast at Dee's house. It was in those moments around her table that we became community…a family, and we went on to do the work of this church together for many years. It seems that Dee knew that foundational truth: that eating together is comforting and connection-building, and that when we build relationships with each other, we can, together, do the work of the church.
It is true now and it was true back in Jesus' day. Today's Gospel lesson finds us on the edge of the Sea of Tiberias with the disciples…seven of them in this particular instance…men who had followed Jesus all over the countryside for years, who had listened to him teach, who had watched him love people that no one else loved, who had wondered long and hard about the strange things he was teaching them.
One of three post-resurrection appearances of Jesus, our text today is a portion of scripture that many Bible scholars would say was added on to the end of the original writings contained in the Gospel of John. No one knows for sure, of course, but it's true that this particular story is not found anywhere else in all of the Gospel texts. And we don't know why this last chapter of John was added to the end of the book; perhaps somebody thought the end of chapter 20 was a little too nice and neat. Maybe someone thought we needed to hear again what it took to convince the disciples that life for them right at that moment was not about the death of Jesus, the loss of their friend. No, it was time for them to think carefully and with conviction about where, in the light of having known and loved Jesus, THEIR lives were going to go next.
We may be able to imagine how the disciples were feeling, what they actually did. In their grief they turned to what they knew best: fishing. They could do that with their eyes closed. So back on the water they went, early, early in the morning, throwing their nets, hauling them in, throwing them out again…over and over, you have to know there were tears running down their cheeks as they worked, remembering. Because they didn't know what else to do, they went back to the familiar, pretending that life as they knew it was still the same.
Isn't that always the way it is with grief? It rocks your world, turns everything upside down…and even if you were expecting it, it still can shake you to your core. Saying goodbye forever? What more profound human experience could there be?
Well, you heard what happened.
They had breakfast.
While they were busy fishing, they noticed a figure on the seashore tending a fire. They barely dared to hope, but they knew it was Jesus when they arrived on the shore and he offered them some breakfast. Jesus always seemed to have a strange capacity for doing just that: for entering into a desperate situation and offering just what they needed, starting with something to eat after a long night of fishing.
Then, after meeting their most basic need, a need for nourishment, Jesus broke into the disciples' grief and asked them to start thinking: not about what had been, about what life had been like in the good old days when Jesus was alive, but about what their lives would look like next.
Jesus asked Peter, the notorious disciple who had betrayed him just a few days before, if he loved him. Three times Jesus asked Peter if he loved him. And three times Peter answered yes. "Feed my sheep," Jesus told him, over and over again, and "Follow me."
What Jesus meant was that their lives could not stay mired in grief. The gift of having known Jesus was the gift of transformed lives, meaning and purpose, not to go back to the same old thing…no! But instead to live with purpose and conviction, lives that reflected God's deepest and most profound hopes for the whole world. There was no going back to life the way they'd known it. Having known Jesus changed everything for them.
Like those first disciples mourning their loss, we also have a choice. The disciples were reminded again that they could not mark the impact of Jesus' life on their own if they chose to do the same old thing. "Do you love me?," Jesus asked. "Of course we love you." "Follow me," Jesus concluded.
It wasn't all that long before breakfast on the beach that Jesus and his friends were strangers. But now, they gathered to share a meal together completely changed.
Just a few hours before, when they'd climbed onto their fishing boats to go back to life the way they knew it…they didn't realize. They didn't realize that knowing Jesus had changed them; that living in community with other believers had changed them too. And more than changed them, the sustenance and nourishment they received by living in the community of Christ healed them. It healed them and emboldened them to go out into the world and feed others who so desperately needed it.
This is what being part of the body of Christ does…it brings strangers into community and meets their needs. Meets our needs. When we sit across a table from one another and welcome each other into our lives…then we can go out into the world to live lives that mean something, lives that actively live out the transforming Gospel of Jesus Christ.
I know that Dee Robbins knew this. She was a woman who had been nourished by the life of faith, and she actively lived a life that took Jesus' instructions to heart. As members of the community of faith, we know this too.
Whether this is your first time stepping through our doors or whether you have been a member of this church almost as long as Dee Robbins was, we remember today: we are part of the body of Christ. We are commissioned to live lives that reflect Jesus' challenge…to build communities where we are nurtured, fed, and comforted, and then sent out into the world to nurture, feed, and comfort others.
On this day, be comforted and nourished in this place, knowing that God comes to you where you are, in deepest grief or greatest joy, and sends you out into the world to be true disciples.
If Dee were here today, sitting across the table from us and sharing a meal, I imagine she might say something like, "Well, of course that's what we'll do. If we weren't ready to go out and be disciples, we wouldn't be sitting here with each other, would we?"
Amen.