A Note from Pastor Amy: This is the last entry in a summer-long series of guest blog posts here at Talk With the Preacher.  I tried it this year because I think we're better when we listen to each other, and there are so many amazing voices in this community.  Thanks to all who participated!  Want to write?  Be in touch!
Michelle Harris-Love is Assistant Professor at Georgetown University and Director of the MOTR Laboratory at MedStar National Rehabilitation Hospital.  At her job she studies non-invasive brain imaging and stimulation techniques to find new ways to address key mechanistic questions related to human neuro-rehabilitation.  Michelle and her family are members at Calvary Baptist Church, where she began attending only after coming into the church offices to ask the pastors a list of hard questions.  When she's not thinking about scientific things or chasing an energetic six-year-old she wonders a lot about faith, individual and corporate.
Confession: I'm not Baptist.
I mean, I guess I sort of technically am, since I'm a member at Calvary – but it's not at all how I "self-identify".
I used to be a lot closer to being Baptist than I am now, actually. I attended a Baptist college and when I first started there, I distinctly remember thinking it was the closest thing to heaven on earth. Everyone is a Christian! But I found that I had to learn the culture. At first I thought that, though I'd grown up in a Christian family and attended church all my life, I was apparently practicing an inferior version of Christianity compared to everyone else because… well, I didn't really know what "devotions" were (where were those instructions in the Bible again?); I'd never heard of "My Utmost for His Highest"; I didn't know what "The 4 Spiritual Laws" were; I'd never asked someone if they were "saved" and then "led them to Christ"; I didn't know any of the "praise songs";  I'd never referred to myself as "sold out" or "on fire" for Jesus; I didn't know what "having a burden" for something meant (although saying I had a burden for Biology probably wouldn't have cut it anyway).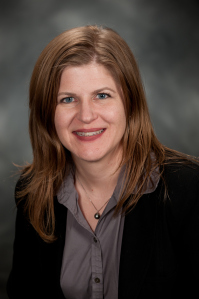 In the end, I found this version of Christianity to be quite rigid and performance-oriented.  Very busy "proclaiming" stuff, but not very busy listening – to God or to people with different perspectives. Since they have already found "the answer", there really is no need. Those who question this posture are often characterized as having a weak or not fully developed faith; lacking full devotion to God; lukewarm instead of "on fire".
Returning to my Anabaptist foundation, I searched the teachings of Christ for instructions on the many practices and concepts that evangelicals employed – and found little support for them. I observed so little of the meekness of Christ – friend of sinners and ruthless critic of self-righteous "churchies" with all their practices and rules and long prayers offered for all to hear.
Baptist Distinctives
True, none of my hang-ups from the Baptist college I attended are related to what it technically means to be Baptist.
As we discussed this spring in our series on Baptist Distinctives, being Baptist means holding to a set of beliefs and practices that are really not too difficult to get behind (believer's baptism, autonomy of the local church, priesthood of all believers, etc.), and for those who have already been "churched", that's all fine and good.
But the fact is, the vast majority of Americans do not associate the word "Baptist" with those distinctives, or even know what those distinctives mean. They associate it with evangelicalism; in particular, evangelical fundamentalism. This association is not entirely inappropriate since most people who consider themselves Baptist are evangelical fundamentalists.1 In addition, Baptist history in America is heavily overlapping with the history of Evangelicalism in general; the Great Awakenings, in particular.
So, we have a semantics problem and a closely related image problem. To use a (perhaps) extreme example, a church called "The White Church" could be named for the color of the building, since technically "White" is just a color. But the word "White" has taken on additional meanings in our culture, and, I'm sorry but, so has the word "Baptist".
I personally had to be reassured a multiple times to "not let the whole Baptist thing scare you" before I decided to visit Calvary. "Calvary Baptist Church" doesn't sound like a place where my family and I could ever belong. I, like so many others of us, am thus quite surprised to find myself here. But I think it's safe to say that, for many of us, we're not here because of "the whole Baptist thing", but in spite of it.  I remember describing to my husband, a Christian-leaning agnostic, the discussions within the Calvary community about whether "the whole Baptist thing" is more of a help or a hindrance to what we as a community wish to be. Without a moment's hesitation, he said, "Hindrance. Next question."
From those outside "the whole Baptist thing", the answer is crystal clear. It is only those on the inside who see its value.
Denominations are a necessity
In her discussion of the future of denominationalism last spring, Dr. Rosalie Beck argued that denominations simply provide an organizational structure that is a necessity when a large enough group of people want to accomplish something together. So, as the emergent church and other "post-denominational" movements gain more followers, they too will, out of necessity, develop some similar structure. You can call it something else – but that's what it is.
I have given that a lot of thought and I tend to agree. However, words have power and the word "Baptist" in the common vernacular doesn't mean believersbaptismautonomyofthelocalchurchpriesthoodof …. yada yada yada, and the Baptist conferences' organizational structure. "Baptist" has a connotation. A well-earned reputation. There's a reason we have to call ourselves, "A different kind of Baptist." So yes, we need an organizational structure, and maybe the Baptist organizational structure works for us, but we don't have to keep using a name that most people in our culture associate with Western colonialism, arrogance, closed-mindedness, anti-intellectualism and hatred (sweeping generalization though it may be).
We could spend a lot of time and energy trying to "redeem" the word; to "correct" everyone and help them see that, "no, no – 'white' is just a color. we're just referring to a paint color, not a race" – or, "no, no – 'Baptist' just means that we believe in adult baptism, the autonomy of the local church….. "  But the way I see it, our mission statement doesn't contain anything that sounds like, "we want to help people see that "Baptist" can mean something different from what they think it is or have experienced in the past." Frankly, who has the time and why bother? We have much bigger fish to fry and it's not just the word Baptist that needs redeeming.
Being Baptist is, in a lot of ways, kind of awesome
Like most denominations, despite its foibles, Baptists have a rich and beautiful history, full of people and events and sacrifice and vision. The situation reminds me a little of the recent events at Penn State University. Penn State has a proud history, generations of families attended there; it's "in their blood"; wonderful work has been and continues to be done there. People have deep loyalty to Penn State and many resent the idea that they should somehow be ashamed of it now because of the shameful events that have also occurred there. It's both: it's proud and it's marred. But why throw the baby out with the bathwater? People who come from generations of Baptists and who know the wonderful people and programs that proudly bear the name, wonder: "what's wrong with being Baptist?"
Martin Luther King, Jr. was Baptist, for heaven's sake.
There's nothing wrong with a church being Baptist or proclaiming itself to be Baptist… unless it wishes to offer those outside the denomination, or outside the church as a whole, an open door. If you wish to welcome the stranger, then calling yourself a word that most people identify with self-righteousness, arrogance, condemnation and closed-mindedness is probably not a good idea – even if, to you, the word means something completely different and  even  if  you're  right , that technically it does mean something entirely different. I don't think we want to spend all of our effort trying to get people to understand the correct definition of the word "Baptist". I think we want to spend all our effort trying to welcome people into the beloved community.
A compromise?
I was part of a church "visioning" process this spring in which a small group of us explored who we are as a community now and who we are becoming and what that might look like. Not just the "technical problems" (sound system, organ, plaster, ice machine…), but focusing on the "adaptive challenges" (what are the needs around us? How can we use our strengths as a community to address some of those needs? …). And thus, I've been thinking about "the whole Baptist thing" in that context as well.
On a recent daydream, I thought: We're called "Calvary Baptist Church", but the majority of us are not Baptist and much of the work that goes on here and that we support is not officially "Baptist" either. So, is there a better way to describe who we are? A thought came to me: "we're kind of like a village."
The Village at Calvary Baptist Church.
The "village" includes the Christian communities (there is more than one, after all) that meet there, and also fully includes our resident partners and the other communities that are connected to us, including Theology On Draft, our sister congregation in El Salvador, and more.
To me, putting "The Village" up front, and keeping "at Calvary Baptist Church" as a subtitle, as it were, better conveys who we are. I love the connotations of the word "village". To me, it conveys a sense of *place* , community, and diversity (as in, "it takes a village…"). It suggests that there are many roles (not just "preacher" and "audience") and mutual caretaking. It suggests creativity, bringing to mind artisans and even Greenwich Village.  "The Village" conveys humility and diversity and welcome in a way that "Baptist Church" just doesn't and never will.
When I hear the words "The Village", a part of me thinks, "Hmm, maybe there's a place for me in that village."
Tradition and Change
As a white farm girl originally from Lancaster County, who married a black guy from east Detroit, I've given a lot of thought to the meaning and proper role of "traditions" & "heritage" over the years. I have struggled to learn how to discern which parts of my heritage must be honored and upheld and maintained, and which had value for a time but must now be, not discarded, but "reincarnated", if you will. And time and again I have returned to something that God made clear to me early in my marriage: Jesus was not a traditionalist. Jesus was far, far away from being a traditionalist. God is continually creating; always up to something new! This does not mean that we should abandon all of our traditions; but if they in any way create a barrier between the love and wisdom of God and those who are seeking it – they must go or be reincarnated or become one option among many.
I was reminded of this again recently when our lectionary included the story of Jesus healing a woman on the Sabbath (Luke 13:10-17). Jesus did not allow what had been (and still is) a good thing, the rules of Sabbath, to become a barrier to people being  healed by God. The point was not about whether we should keep the Sabbath or discard it. T
he question was about not letting our church practices become a barrier to healing and love.
I think often of the changes the Jewish Christians of the first church had to endure for the creation of the new body, with Jews and Gentiles alike. They came to see that the Gentiles did not have to become "churched" like them in order to be a part of the body. The Jewish believers had to become open to the idea that the ancient traditions that had been followed by their ancestors for generations, may not be absolutely required by everyone in order to become a part of the family of God. Try to imagine what that must have been like!  How scary! How unorthodox!
God's spirit led them and they followed.
Amen!
May it be so with us.
1. http://baptistdistinctives.org/articles/baptists-and-evangelism/