Here's a little poem for those of us suffering from New Year's Resolution Fatigue (I just invented that disorder).  It's from an amazing little book called God Got a Dog, written by Cynthia Rylant with illustrations like the one below, by Marla Franzee.
God took a bath   With Her clothes on. Her robe, to be specific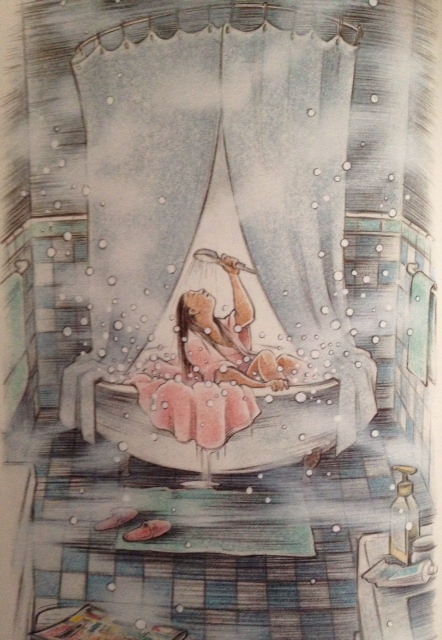 Why did She do this? She was shy, that's why. A little self-conscious about Her body. God wasn't always this way. She used to be free as a bird, running stark naked everywhere. She never thought about bodies at all. Then these things started coming back to Her: The whole misunderstanding with Adam and Eve. Then circumcision. Then talk talk talk of everybody being made in Her image. Until She got afraid to look in a mirror. Everybody had such high expectations and now She was a little insecure. Could be She was flabby. Love handles on God would have to he HUGE.   So She kept her robe on.