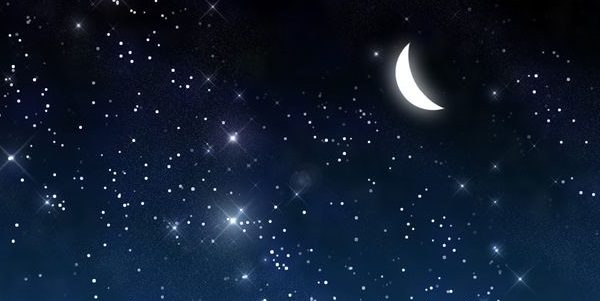 My Lenten discipline this year has been to add the Compline, or the Night Office, to my daily prayer routine. My hope was that of the Psalmist, that by knowing the shortness of my life I would gain wisdom of heart (90:12). After three weeks of nightly prayer, I've discovered, or perhaps I've received a gift despite my efforts, that my mortality connects me to wonder. Praying in the dark is entirely different than during the day. Wonder opens up at night because despite our attempts to govern the darkness, it won't be tamed. The dark fills us with wonder when we accept the risk that we will be humbled by it all, brought down to size and made to feel insignificant, irrelevant to the workings of the universe.
As I discussed in Part 2, the Compline begins with "an examination of conscience." Confessing at night has been an unexpected blessing, allowing me to glimpse why confession is the handmaiden of forgiveness. Seeking forgiveness at night explodes with paradox – an infinite Being is trusted to take note of my finite self, to pour out limitless forgiveness despite my endless failures. Such divine patience is as unfathomable as dark matter or the invisibility of black holes. Oh my! Fearing the darkness of death led me to avoid the resources of the night. The wonder of it all was lost to me – that like the continuingly expanding universe, I should have a part in the divine work of Creation, indebted to the love of a Creator I truly have no resources to comprehend.
As a college freshman, my heart was broken by a lover's rejection. I had thought I knew how to love and be loved, but my vanity was revealed for a sham. In despair, I walked the rural campus at night, overwhelmed by the sight of countless stars, cold, distant and unaware of my pain. Who cared about my suffering, I wondered? Was the universe designed to be heartless and cold, or in that deep, dark vastness sparkling with countless lights, was there the possibility of warmth, of intimacy? As I pray the Compline I am reminded of that instinct to seek solace at night. Then so young, I was not yet fearful of dying. As I aged, my fear cut me off from the help I needed more and more.
How odd to discover that becoming reconciled to God would involve being reconciled to mortality. What mystery still to behold at the Cross, where the vehicle of our reconciliation strode through death, descended into hell and emerged into a life so transformed he was barely recognizable. What a blessing it is to pray a nightly prayer such as we find in Psalm 130:
My soul is waiting for the Lord. I count on his word.
My soul is longing for the Lord more than watchman for daybreak.
Let the watchman count on daybreak and Israel on the Lord.
Because with the Lord there is mercy and fullness of redemption,
Israel indeed he will redeem from its iniquity.