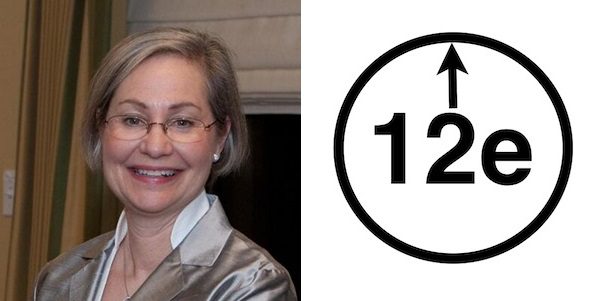 Suzanne Ross, Teaching Nonviolent Atonement contributor and founder of the Raven Foundation, was recently interviewed on the Twelve Enough podcast with Jonathan Malone. They talked about Suzanne's book The Wicked Truth: When Good People Do Bad Things, which explores the intersections of mimetic theory and the musical Wicked.
Twelve Enough has themes throughout the show, including riliage (what's making you angry in the world), Scripture reading and interpretation, and whatchya into?
Show notes to part one of their insightful conversation can be seen below.
Click here to listen to part one.
Click here to listen to part two.
Show Notes:
Suzanne: It seemed when I saw Wicked to be a dramatization in the most entertaining way of mimetic theory…It shows why it matters.
Suzanne and Keith Ross started Raven because it energized their faith. Mimetic theory opened up a new way to understand scripture and community.
Riliage:
Jonathan – Angry about conservative churches struggling with whether we sould allow religious freedom for Muslims. Have they not read the story of our nation? Everyone should feel free to respond to respond to God's call in whatever way they want. Don't impose your religious beliefs on others, okay? It's idiodic.
Suzanne – This intersects with a problem in mimetic theory because Girard privilages Christianity above other revelatory access points. So, mimetic theorists have a hard time, sometimes, falling into Christian triumphalism. But there is so much work being done in mimetic theory applying the theory to Judaism and Islam. To say we are right and they are wrong is not Christian. We talk a lot about an ethic of complicity. Rather than pointing out that others are wrong, Christianity calls us to repentance. Ask how you are complicit in anything going on that you don't like, and see what you can do about you.
Suzanne's riliage – Taking ourselves too seriously in thinking we know what's needed and anyone not on board is evil in some way. Self-righteousness leads to no good. Christianity is recognizing that we might be wrong and we may be excluding people who may be a solution to our problems. It's not our job to save the planet. It's our job to participate in God's saving of the planet, but that's God's job. God's the savior, not us.
Jonathan – If I hang my laundry out during the summer, can I feel better than everyone else who doesn't hang their laundry? Is that okay?
Suzanne – Why else would you hang out your laundry?
Scripture – Matthew 15:1-20
Jonathan preached this passage after the tragic shooting in Orlando.
Suzanne noted that the disciples failed to understand Jesus again and again, but he never gave up on them, which is good news for us!
Jonathan discussed the hypocrisy of some religious piety. Jesus critiques a view that many had who tried to show how righteous and good and perfect they are. Jonathan took this passage to preach that we can't just say that the Orlando shooting was from Islamic terrorism. Christians have said a lot of homophobic rhetoric. Many Christians have said the LGBTQ community is less than human. Even though it wasn't a Christian this time, it could easily have been. Christian language plays a part in violence against LGBTQ community.
Suzanne suggested that when Jesus says "You hypocrites," he might just be talking about us. We always think that we are the good people, but maybe Jesus is talking about us. Take Caiaphas, for example. He says that it's better for one person (Jesus) to die, than for the whole nation to perish. Caiaphas has been demonized for killing Jesus, but he was trying to be a good guy and protect the people. These text are meant to comfort us, yes, but they are also meant to call us to account.
Jonathan – Whenever evil happens we demonize the other, but we rarely step back and think about how we might be complicit in these issues. The next family gathering you are at, when fights break out, instead of saying, "My family is crazy!" think about how you are a part of the chaos.
Suzanne – Scapegoating makes us addicted to being right, because it feels good! But it's fake goodness.
Whatchya Into?
Jonathan is into a book called All the Light We Cannot See by Anthony Doerr. It's a historical novel about WWII that shows a young German boy who becomes part of the army and his ambivalence with the indoctrination of the Nazis. It also shows a young, blind, French girl who is struggling with being occupied. So far, no one is vilified.
Suzanne is into writing her play about Maria Montessori, whose teaching methods have a lot in common with mimetic theory.