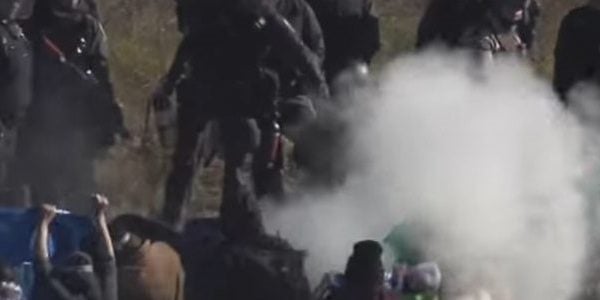 Dear President-elect Donald Trump,
Congratulations on your electoral victory. You have promised to be the president for all citizens of the United States, and I look forward to your fulfillment of that promise in a way that addresses the needs of the most vulnerable among us – racial and religious minorities, the LGBTQ community, the differently-abled, the poor and working classes. You have a difficult job ahead of you in a heavily divided nation, and for the sake of healing, I wish you success.
I write today to suggest that you do something to help alleviate some of the deep concerns many citizens, including myself, have that you are willing to crush the most vulnerable and push the marginalized further aside in order to advance your own interests. As you know, your campaign and victory have been catalysts for the spontaneous outbreak of hate crimes, which, thankfully, you have now denounced. Yet, even acknowledging this denunciation, you yourself have made overtly racist and sexist comments and have called for violence at your own rallies. People are understandably concerned that your presidency will inflame bigotry nationwide. Yet, while it is the duty of every citizen to critique the policies of any public servant and hold them to the highest standards, I have a suggestion for how you may restore some of the trust of the citizenry while remaining consistent with many of your campaign promises.
I suggest that you vigorously denounce the Dakota Access Pipeline immediately.
Central to your campaign has been a hard stance against undocumented immigrants. I oppose the merciless policy proposals of a "wall" and unquestioned deportation. They lack empathy or any understanding of the United States' responsibility in creating deadly conditions that many immigrants flee. Yet opposed as I am to your proposals, I acknowledge a good intention behind them: the protection of the American people.
With that in mind, consider that those most in need of protection from outside invaders are our nation's First Peoples. The area on which the Dakota Access Pipeline is being built belongs to the Sioux Nation, and Energy Transfer Partners is violently stealing, desecrating, and poisoning the land and threatening to poison the water. Law enforcement and private security companies are viciously attacking lawful peaceful water protectors with mace and rubber bullets along with arresting and strip-searching them. Mr. President-elect, these are clear violations of the Fort Laramie Treaty of 1868, in which the United States vowed to prohibit harm to any person or property belonging to the tribes within the territory reserved unto them. The real threat of illegal immigration throughout our nation's history is the threat European settlers and their descendants have posed and continue to pose to the indigenous peoples. The construction workers for the Dakota Access Pipeline should be ordered to leave, and Energy Transfer Partners reprimanded. Security forces should be turned around to drive not the water protectors, but the pipeline workers, away from territory where they have no permission to drill. And then security forces, as well, should pull out of the Sioux Nation territory and leave the people, land, and water in peace.
It is not only treaties that are being violated. President Obama has not yet granted the easement to drill under the water, but Energy Transfer Partners is promising to drill within two weeks. This blatant disregard for the law flies in the face of the "law and order" administration you have promised to uphold. Affirmation not only that you are a man of your word, but that you enforce your power to protect, rather than harm, ordinary citizens against forces of greed would enhance both your credibility and your favorability. It is pragmatic, and it is also the right thing to do.
Additionally, while you have denied the threat of climate change, you have said that you care very much about "clean air and clean water." Pipelines leak frequently, and an oil spill under the Missouri River, polluting the water not only for the Standing Rock Sioux tribe but for millions of Americans, could easily happen under your watch. Although oil and natural gas companies deny the threats of oil spills, they tend to build pipelines through poor areas where citizens do not have the resources to litigate in the event of a leak. You know you would never allow a pipeline through one of your estates or golf courses, and the American people deserve the same consideration.
The CEO of Energy Transfer Partners, where you have investments, is confident that you fully support the Dakota Access Pipeline. You could make it clear that you now have a deeper, stronger commitment to the future of the American people, and that means putting our health and safety above concerns for profit. To the workers who are relying on construction of the pipeline for employment, you could allay financial concerns by promising and delivering jobs to repair America's crumbling infrastructure in your upcoming administration. To all Americans, you could help allay fears that you put your own interest ahead of the welfare of the people.
Finally, Mr. Trump, you invoked your Christian faith to gain the support and trust of the American people. But the history of Christianity for this nation's First People's is a dismal betrayal of the ethics of Jesus, who said, "Whatever you do unto the least of these, you do unto me." Jesus teaches us to see the image of God's love in every person, especially those marginalized and dehumanized. Jesus teaches us to see the image of God in the Native Americans that people and powers of the United States have cheated, brutalized, stolen from, and killed.
Strong but vulnerable people have gathered at the river to pray. They are being brutalized and humiliated. Jesus is standing with them. Our nation should, as well. While you do not yet have the authority to call off construction, you, like the rest of us, do have a responsibility to speak out for justice. And few voices could encourage President Obama to take a stand for Native American rights and the safety of all the American people like yours right now.
Mr. President-elect, the world is waiting to see how you will fulfill your promise to be the president of all Americans. Many are fearful; many are hopeful. While this one action will not allay all the concerns many people have, it will be a tremendous leap in the right direction. Regardless of whether you heed this advice, I promise to continually call upon you to use your power for the good of our nation and the world, voicing my opposition when warranted, but crediting you and supporting you when credit and support are due.
Sincerely,
Lindsey Paris-Lopez
Image: Screenshot from Youtube: "Dakota Access Pipeline Protesters: The World Needed To See What Was Going On" by NBC News